There are about 1.6 billion people homeless, according to global homelessness statistics. Construction technology has a chance to change that. Advancements have made it possible to create an entire home by 3D printing it. This type of home construction promises a shorter supply chain and less waste for a sustainable solution. 3D-printed homes also can be eco-friendly home alternatives. The Zebra explains how.
The Process of 3D Printing Homes
There are four steps to 3D printing housing. The first step is to create the blueprint, just as you would with traditional housing. Modeling software programs customize the house to meet the user's needs. Next, the design is sent to the printer to process the file. The materials must be printed layer by layer. A dryer dries the materials quickly before another layer is added. Currently, 3D printing only works on the foundation and walls, so the last step is to add the remaining construction to the home.
Create a blueprint
Send the design to the printer
Print each layer
Install remaining construction
Exploring a Sustainable Housing Market
3D printed homes are not only more affordable than traditional housing, but they cater to eco-friendly solutions. Because the lifespan to build is so short, companies are able to build the homes quicker at lower costs due to less waste. A short time to market increases the availability of these durable homes for those struggling with homelessness in vulnerable areas.
These electric machines allow less gas consumption and can use sustainable materials, such as locally sourced clay, which can further decrease emissions with reduced shipping. Moreso, the insulation of the building lowers the need for heating and cooling systems because of the natural construction.
All in all, 3D printed homes is a cost-effective, quick to market, and sustainable solution for more eco-friendly construction and living in the housing industry.
3D-Printed Homes (infographic)
Here's the beautiful infographic by The Zebra that explains how 3D-printed home construction works.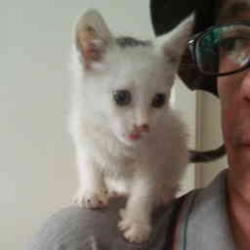 Latest posts by M. Özgür Nevres
(see all)