A woman's face, who buried over 3,700 years ago in Northern Scotland has been reconstructed by a team of archaeologists and forensic artists led by Maya Hoole. It was the bronze-age at that time in the area.
In 1987 the remains of an individual (a woman between 18-22 years old) buried over 3,700 years ago were discovered at Achavanich in Caithness in the north of Scotland. She was a member of a European group known as the Beaker people. She has been nicknamed 'Ava', an abbreviation of the place -Achavanich- she was found.
The site was rescued and excavated by the Highland Regional Council Archaeology Unit. Then, the site was mostly forgotten about over the next three decades.
The reconstruction of Ava's face
Then, Maya Hoole has started the Achavanich Beaker Burial Project. The reconstruction of Ava's face was carried out by Hew Morrison, a freelance forensic artist from Dundee, Scotland. He is a graduate of the MSc course in Forensic Art run by the University of Dundee.
She decided to carry out a reconstruction using the two-dimensional method since the three-dimensional reconstruction using laser scanning equipment and three-dimensional reconstruction software is a very expensive method. You can read the whole story of the reconstruction (a step-by-step guide) on The Achavanich Beaker Burial Project web page.
The team estimates Ava's height at around 1.67 meters (5 feet and 5.5 inches), which is similar to the average modern woman, based on the length of her tibia, or shinbone. The complete reconstruction of her face looked like this:
You can help the project by supporting the researchers on Patreon.
Sources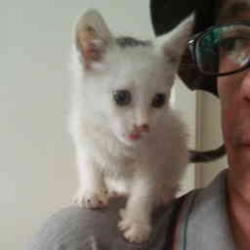 Latest posts by M. Özgür Nevres
(see all)