Imagine if your teacher looked like Gandalf from Space and explained everything about the Universe in the simplest way possible. Meet Greg Quicke, the "bush astronomer" (aka #SpaceGandalf).
Greg Quicke has been pointing his eyes and telescopes at Broome's (Western Australia) night skies since 1982, making the most of Kimberley's 300 clear nights a year.
In today's world, many people are scared that science is too hard or too boring. Greg Quicke used to be a university science student himself until he quit his degree to go live in the wild. And after 100 days in the wild, sleeping underneath the stars, 1- he started to look like Gandalf (a fictional character and one of the protagonists in J. R. R. Tolkien's novels The Hobbit and The Lord of the Rings), and 2- he noticed stars shifting while he was sleeping. And that's when he knew there is something magical about the Universe.
He bought a couple of astronomy books and a binocular and taught himself. Whatever he learned he taught others. But this time only using language that everybody understands.
He was so easy to understand that in 23 years he taught more than 100,000 people about the universe, and inspired many to become scientists themselves.
Greg Quicke is an example that science does not have to be hard or boring. It just has to be taught well.
"Giving people a living, breathing, conscious experience of being on a planet that is turning as it hurtles through space is our most profound task with Astro Tours! With this experience comes an ability to see thing for what they really are, to see yourself in relation to the whole and to know that everything is on track. So relax, have fun and enjoy the ride." ~Greg Quicke
The Facebook page of Greg Quicke's Astro Tours
Greg Quicke's Astro Tours official webpage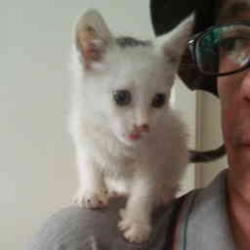 Latest posts by M. Özgür Nevres
(see all)