Earth is an amazing place full of stories, beauty, and natural wonders. Here is amazing drone footage of Iceland and Norway, from volcanic landscapes and geysers of Iceland to the fjords of Norway. The video is titled "Nord" (Catalan, Danish, French, German, Italian, Norwegian, and Swedish for north), captured during a summer trip to Norway and Iceland in August 2016. The accompanying music is also beautiful. Enjoy!
From the video description:
"'Nord' is an aerial adventure that was captured entirely on Drone. All footage was captured during a summer trip to Norway and Iceland in August 2016. Despite some weather and timing problems (we really wanted to see everything at once since this is our first trip in such a picturesque paradise) I'm looking forward to a second trip to enjoy the sunsets, auroras, take some hikes in the mountains, shoot some time-lapses and make a selfie with a puffin."
Drone : Phantom 4
Music : Clint Mansell – Xibalaba
SFX : VA
Software : Premiere Pro, DaVinci
Shot, edited and graded by Dmitry Bubonets
About the musician – Clint Mansell (born 7 January 1963) is an English musician, composer, and former lead singer of the band Pop Will Eat Itself. After the band disbanded in 1996, Mansell was introduced to film scoring when director Darren Aronofsky hired him to score his debut film, Pi. Mansell then wrote the score for Aronofsky's next film, Requiem for a Dream, which has been well received. The film's primary composition "Lux Aeterna" has become extremely popular, appearing in a variety of advertisements, film trailers and YouTube videos being branded as Epic Music.
His notable film scores include Pi, The Fountain, Moon, Smokin' Aces, Requiem for a Dream, The Wrestler, Doom, Black Swan, and High-Rise.
Sources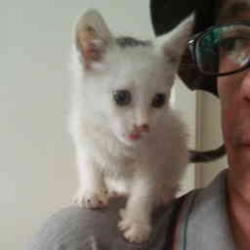 Latest posts by M. Özgür Nevres
(see all)