The future of work worries everybody, but especially young students who are afraid of uncertainty. Most schools don't teach students how to prepare for the future of work, and this is something that students require to have a successful career. According to Entrepreneur, most American schools don't provide their students with entrepreneurial skills.
Now, as a teacher, you may be wondering: "How can I prepare my students for the future of work if it's so uncertain? We don't even know what kind of jobs they'll have in the future." This doubt is understandable. A World Economic Forum report concluded that 65 percent of kids today will hold jobs in the future that have not been invented yet.
We can still find creative ways to prepare children for such an uncertain world. Technologies such as artificial intelligence or quantum computing should not scare students; humans and machines must work together. In this guide, we'll show you some things you should consider to prepare young students for the future of work.
What Will Our Students Need to Know?
According to a recent Oxford University report, 47 percent of American jobs could be replaced by automation. This concerns most of us because we can't know how to prepare kids if we don't even know what jobs will exist in the future.
The best thing to do as parents or teachers is to become life-long learners and be aware of the current technological trends. This will allow us to identify which skills will be more relevant in the future of work. However, one thing is sure: jobs that require repetitive activities-such as many found in manufacturing or logistics-might probably be disrupted in the future. Here are a couple of things to consider:
Coding Skills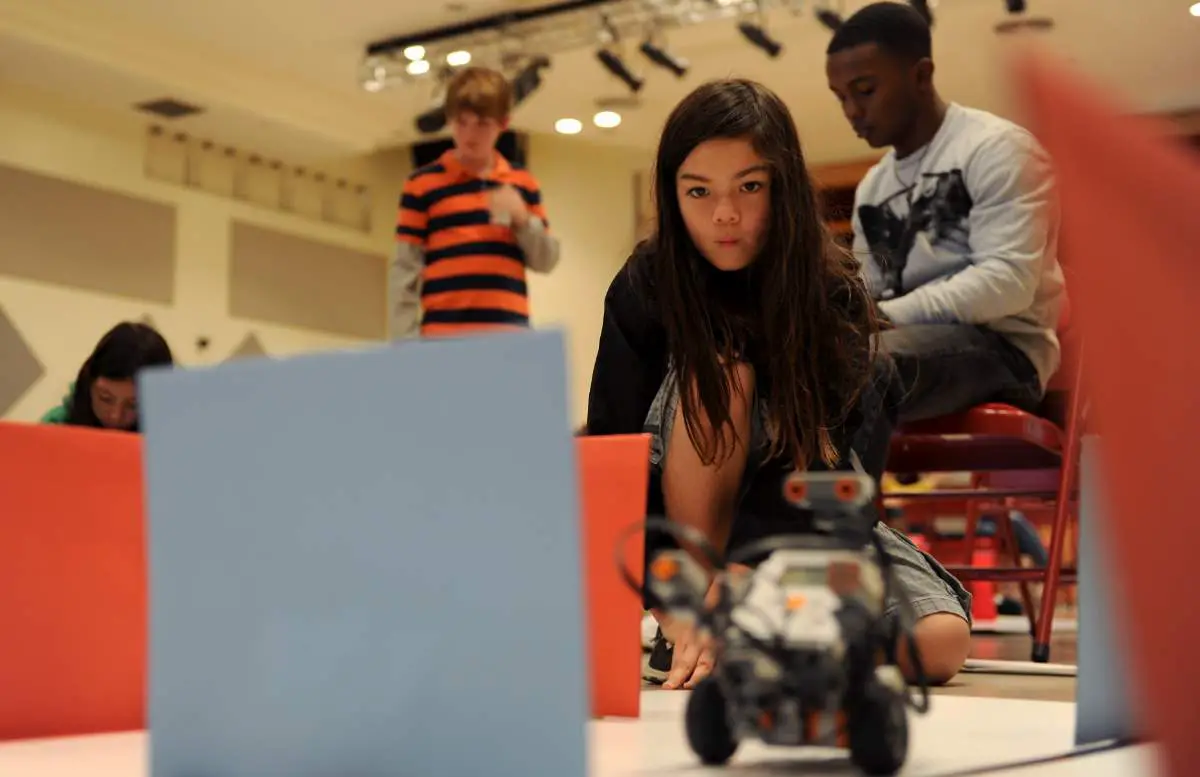 When someone says coding, we immediately imagine a techie with a Bachelor's Degree in Computer Science. It looks so hard, we would never guess it could be part of a school's curriculum. However, coding is simpler than you think. In its most basic form, coding is just giving instructions to your computer. This is undoubtedly something that kids can learn, and in fact, will be necessary for the future.
Coding is the language of technology, that's why it's so essential for everyone to understand it. You won't necessarily become a software developer, but you'll find solutions to tech problems more efficiently.
Even Bill Gates says that learning to code is crucial: "Everyone can benefit from learning computer science basics." One of the advantages of learning how to code in school is that kids develop critical and logical thinking. These soft skills will help them during their whole professional life regardless of the career they choose.
Entrepreneurial Skills
Most teenagers complain about school because they don't learn the skills needed to become rich. Besides, the education system usually teaches students how to be a subordinate, not a boss.
If you want to help students have a bright future despite the technological disruption, teach them entrepreneurial skills. They'll become more resilient and learn about independence and hard work.
Work with them on small business projects to teach them about project management, leadership, and other business skills that'll help them make money in the future.
Soft skills
Don't forget about soft skills. In such an uncertain work field, students will be able to adapt and succeed if they have crucial soft skills such as logical thinking, innovation, and resilience. Try to implement techniques and trends that emphasize these skills.
By developing logical thinking, students will be equipped to solve problems more efficiently, regardless of the career they select. To help them acquire this skill, teach them the fundamental principles of coding, and work with them on their own digital projects.
If you help them develop the skills needed to innovate, they'll find creative solutions to everyday problems and carve out new paths in their professional life. It's also essential for them to develop resilience so they have no problem dealing with change.
Latest posts by Artur Meyster
(see all)