In South Florida this summertime, one environmental scourge has made headlines like never before.
Normally, Florida is seen as paradise. It is known for its tourist destinations, theme parks, and gorgeous beaches. You can often find people out enjoying the sun and surfing and paddle boarding on the beaches and lakes of the area. However, this year was a bit different.
Many beaches are closed because of 2 back to back environmental disasters plaguing Florida this summer.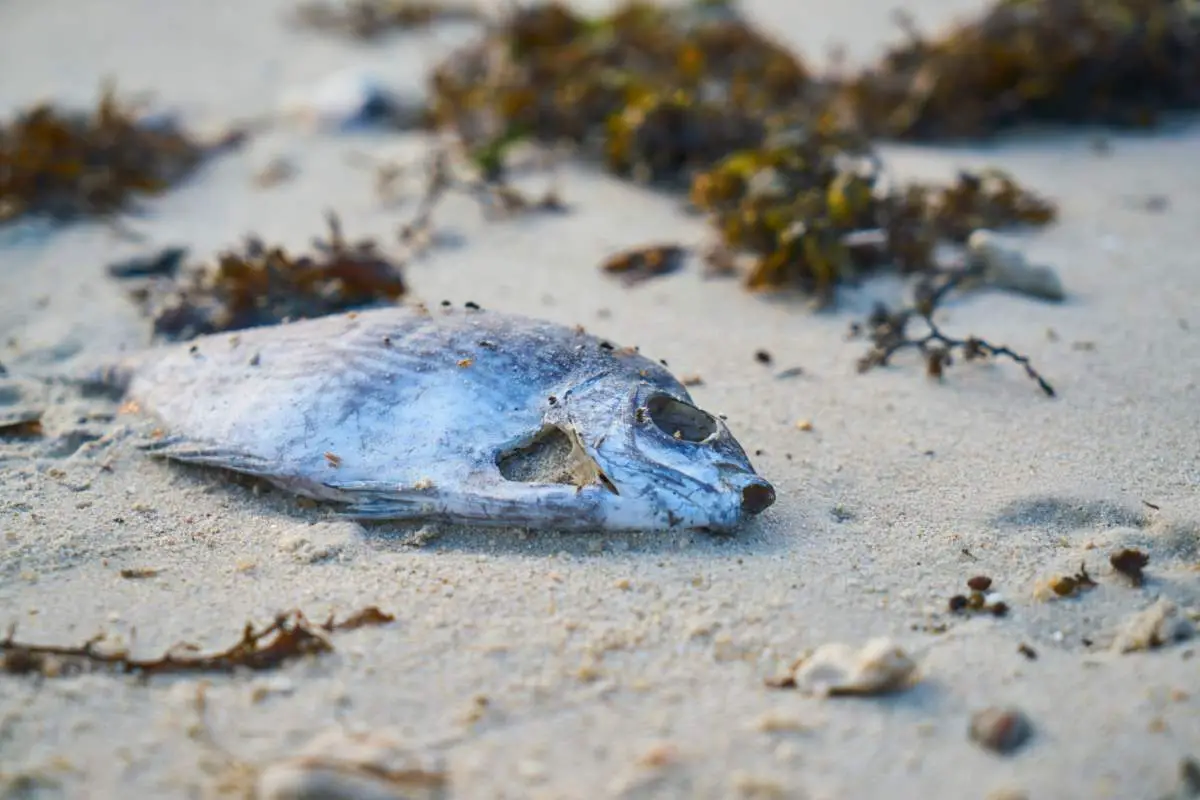 Florida's red tide, a flotilla of bacteria that colored the sea rust and made its way along 100 miles of the Gulf Coast. Oxygen-starved fish, eels, dolphins, and turtles cluttered coastlines, in huge numbers. In one marina, numerous fish, as well as other marine life showed up dead along the shoreline in quantities Floridians, have never seen before.
The foul siege reached from Sarasota nearly to the tip of Florida by very early June, when another ecological nightmare began.
A thick greenish film of cyanobacteria appeared in the largest lake in the state, Lake Okeechobee.
To protect sugar crops in the area, floodwaters from Lake Okeechobee are diverted to the east and west coast. This year, the microorganisms overflowed right into rivers and canals, which brought the toxic sludge with it to the coastlines.
This human-made diversion changed the natural flow of water from Lake Okeechobee, which would naturally flow down to the swampy Everglades in the south, where it would feed that ecosystem.
Not only does this diversion of sludgy water affect marine life on the coasts, but it also cripples the delicate ecosystem of the Everglades National Park.
Already troubled Floridians gagged on the noxious smell, and some individuals had to get medical attention after being in the water.
These back-to-back environmental nightmares could cripple Florida's tourist-driven economy. It has already caused local uproar and demands for more restrictions on fertilizers and pollutants that fuel the algae blooms.
Without Florida being seen as a vacation paradise, the local economy could crash, causing a domino-like impact on residents who have lived here for years.
A remedy for the twin scourges cannot come quickly enough in areas like Fort Myers, where beachside restaurants have actually closed early and also hotels have actually had visitors cancel. Crabbers are among the many fishermen who state their catches have decreased as high as 70 percent. And also nobody could endure the smell of rotting microorganisms.
This issue has a rippling and lasting impact on more than just the local wildlife. Being a peninsula, much of Florida's income relies on the ocean. Without the ability to fish and bring in tourists for sports fishing, the locals will be in for a rough ride.
There does not appear to be a quick fix for the issue. However, Floridians have the opportunity to vote for elected officials into office who care about the issue. Not only is it damaging to the local environment, but it is also a long-term detriment to the economy.
Locals have also been seen protesting for the government to buy the protected sugar crop land, which sugar companies have offered to them. If that land is purchased, it can be used to relieve the excess waters and allow water to flow naturally back into the Everglades, where it is welcomed by that ecosystem.
Purchasing and converting the land would cost taxpayers millions of dollars, which most are willing to part with. However, the local government still has to make steps towards purchasing and converting the land before any positive changes come.
These issues are largely ignored and are not easily or cheaply fixed. However, if locals and non-locals alike recognize the problem, we can work together to fix it. The delicate ecosystem of Florida as well as tourists dream vacations are on the line.
Latest posts by Our Planet
(see all)