Social media is a big deal. Over 40% of the world population uses some type of social media platform. That includes Facebook, Instagram, Snapchat, and dozens of other platforms that connect us on a global scale.
While social networks were originally designed to help us stay connected with friends, meet new people, and share pieces of your life with others, they have transformed over the years to play an integral role in society. Today, social media is about more than just sharing photos with your friends. It can be used to shop online, promote your business, and find employment. It's even used by celebrities to connect with fans.
Social media can also be used as an educational tool. Because so many people use it on a daily basis – especially kids and young adults – it's a great way to educate a global audience on the importance of sustainability for a healthier planet. There aren't many initiatives that can reach a global audience so easily. Thankfully, there are active steps being taken on multiple social media platforms to make a difference in the future.
How Can Social Media Help?
Social media companies are beginning to realize the impact they have on society. As a result, some have taken the initiative to use that power for good. This might seem ironic, considering the fact that more time spent on cell phones and computer screens typically means less time spent outdoors appreciating nature. However, some of the major platforms are trying to change that.
In 2014, a Brazilian association called OndAzul took advantage of Snapchat's 10-second videos by creating a campaign around that time frame. For example, in 10 seconds, not only can you look at your friend's latest Snap, but four kilometers of the Amazon rainforest are destroyed. In that same amount of time, 140,000 liters of sewage are poured into Guanabara Bay. By connecting fast environmental facts to a platform that is already popular with kids and teens, this organization expanded its audience and quickly captured the attention of the users that saw it.
Environmental organizations across the globe have started to take advantage of social media to promote their cause. Instagram is a huge platform for the Sierra Club, Clean Energy Advocates, and The Nature Conservancy.
It's not just organizations taking part in protecting the planet on social media. Some of the industry giants have decided to make a difference as well. Facebook has created its own sustainability plan, committing to reach 100% renewable energy within the company by 2020.
Additionally, Twitter has created Twitter for Good, a company-wide initiative to highlight their positive passions locally and globally. In 2019, Twitter partnered with the Earth Day Network to make new company commitments, including:
Funding energy products around the world
Recycling more products
Even Instagram has jumped on the charitable bandwagon. Their new "donate" button allows users to send money to their favorite nonprofit organizations.
While this Instagram initiative isn't exclusive to environmental organizations, it's a great way for those organizations to create more awareness and obtain more funds. There are many different environmental Instagram accounts to choose from, so it's easy to find one that speaks to you and has a passion for the planet.
Youth Education = Future Preservation
Social media is popular in younger audiences, so it only makes sense for organizations, the government, and influencers to use these platforms to argue for a more sustainable future and teach kids about the importance of protecting the planet.
Public health officials are publicly addressing the issue of climate change, and different organizations are working to do the same. Twitter has become a news hub of conversation for climate change, getting audiences of all ages involved in learning more about what the changing climate really means for the future of the planet.
Environmental education for children and young adults is important for the future. Thankfully, children can learn about the major issues affecting our planet very easily when they're surrounded by the right kind of information. For starters, schools can work to teach kids the importance of upcycling and conservation.
Additionally, parents can work with their kids at home to make sure they know about the benefits of recycling and how simple, small acts can have a greater impact on the environment. It's also vital for the next generation to be educated on what can be recycled, including steel, aluminum, paper products, and plastic products that are used in the home on a daily basis.
Since social media already has such a huge impact on younger audiences, it's key that individuals, organizations, and businesses alike continue to use it to promote sustainability. Social media can absolutely help to save the environment, and it's actually one of the best ways of advertising to the next generation about keeping the planet sustainable for years to come.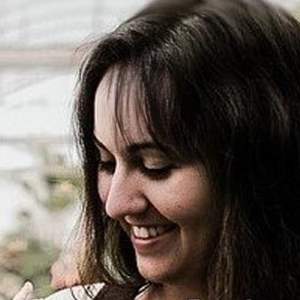 Latest posts by Frankie Wallace
(see all)