Did you ever want to go to space? Become a "space hero"? Now you may have a chance.
When I was a kid, science-fiction TV shows were so popular. I grew up watchşng Star Trek, Battlestar Galactica, Space 1999, etc. Back then, in the 1980s, the excitement arose from the Moon landing, and other progress in space exploration was still hot, and the year 2000 was the "distant future". A lot of people were dreaming to go to space in at least the early 2Ks and as a kid interested in science and technology, I was no exception.
But things not went well. First came the 1986 Space Shuttle Challenger disaster. Following years, the interest (and budget) for space exploration gradually faded away. People are no more dreaming to go to space (or at least very few people still dreaming of it compared to the 1980s).
Space Hero: Planned reality TV show that wants to launch the winner to International Space Station for 10 days
For decades, going to space remained a privilege for very few people: astronauts, cosmonauts, and billionaires. That was not what we were dreaming of about the "distant future" when we were kids.
But, now, things may have started to change.
A planned global casting reality TV show, "Space Hero" is outlining a competition between candidates from all over the world for a 10-day trip to the International Space Station (ISS) in a SpaceX Crew Dragon.
Reports say a seat on a SpaceX Crew Dragon spacecraft scheduled to make the journey to the ISS in 2023 has already been booked by the production company behind the show (the company's name is also "Space Hero" and it's billed as the first space media company).
The competition will be a substitute for the formal astronaut training program. It will include physical challenges, puzzles, and problem-solving tasks, as well as emotionally challenging scenarios. These challenges will test if a contestant has the qualities that are essential for an astronaut in space.
And what's great, no matter where do you live on Earth, you can still apply – the competition is open to people from every country in the world.
According to reports, the production team is working with Axiom Space, an American privately funded aerospace manufacturer and orbital spaceflight services company headquartered in Houston, Texas.
The company is also currently in discussions with NASA for a potential partnership on STEM (Science, Technology, Engineering, and Mathematics) initiatives onboard the International Space Station.
The company behind the show, also named "Space Hero"
According to their LinkedIn profile, the company was created in Berlin, Germany in 2008. Eight years later the company was set up in November 2016 and is headquartered in London, UK. Founding Partners, Thomas Reemer, and Deborah Sass have spent their Careers in the Media, Entertainment, and Tech sectors.
Since 2008, Reemer has been working on the concept. The initial idea was developed with the Russian broadcaster, Channel One CEO Konstantin Ernst, but, unfortunately, the NASA Space Shuttle program was shut down in 2011, and the project was shelved.
The idea re-emerged a few years later after private space companies like SpaceX and Boeing were gearing up to take people back to space from American soil.
On May 30, 2020, a SpaceX Crew Dragon successfully launched atop a SpaceX Falcon 9. Two astronauts (Robert L. Behnken and Douglas G. Hurley) successfully flew into space for the first time aboard a commercial crewed spacecraft and the capsule successfully docked with the International Space Station on May 31, 2020, at 13:54 UTC.
The two astronauts safely returned back as the SpaceX Crew Dragon (nicknamed Endeavour by the crew) splashed in the Gulf of Mexico off the coast of Pensacola, Florida, on August 2, 2020.
For more info, check out:
Sources
Space Hero's official website
'Space Hero:' Planned reality TV show wants to launch the winner to the International Space Station on Space.com
"Space Travel Reality Show Set To Send Contestant To ISS In 2023; Space Hero Company & Propagate Producing" on Deadline website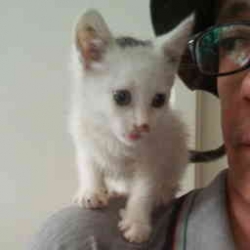 Latest posts by M. Özgür Nevres
(see all)