In the wake of the novel coronavirus, almost all of us are settling into life in quarantine. Self-isolation sounds easy enough until the rose-tinted glasses are taken off, with many of us wondering what else – after work, chores, and our favorite tv shows are over – we can do to pass the time. With remote working, homeschool, and online classes freeing up more time in the day, it's no surprise blogs and social media are populated with listicles, tutorials, and challenges – all championing the cause of taking up a new hobby or interest. Whether it's craving an escape, craving entertainment, or just craving good old socializing, people are now flocking to virtual reality devices to get their fix.
The World of Virtual Reality
Virtual reality or VR is a simulated environment created by a computer to give users a physical-like experience and make them feel like they are in a real environment through the use of sight and sound. While most people, on hearing the term VR, imagine gaming and entertainment alone, the technology has developed far beyond that – with uses in landscaping, education, socializing, and more. Read on for our take on why VR is the perfect choice for people who are self-isolating.
Immersive Entertainment
If you're looking for an escape from quarantine boredom, VR devices are your ideal getaway.
With this technology becoming more affordable and approachable, more consumers are opting for immersive virtual gaming and entertainment. Think Netflix, virtual museum tours, and first-person shooter games, VR has it all. With expandable libraries, endless gaming options, adjustable headsets for the whole family, and longer battery life all at an affordable price point, it's no surprise that VR is becoming a popular home entertainment choice.
Stay-At-Home Wanderlust
If you've got an itch to travel and nowhere to go beyond your grocery store, VR might be the answer you're looking for. With super intricate experiences like Everest VR, which uses a database of 300,000 images to create a journey from base camp to summit, to out-of-this-world journeys like Mars 2030 – a game that impressively comes NASA-approved – VR transports its users beyond their couch to bucket-list-worthy journeys some can't even imagine.
Home Improvement
As we mentioned, VR has a host of possibilities, one of the exciting ones being 3D landscaping. In recent years, landscaping businesses have been using VR and augmented reality to create to-scale, virtual designs for their customers to visualize projects. For people using self-isolation to dream up their next big home project, VR can thus prove to be extremely helpful for mapping out, planning for, and determining to cost for new landscaping ideas.
Education
With everyone home, including the kids, online learning is seeing a spike during these times. While plenty of universities are embracing online courses, VR is another great way to make homeschooling and learning at home more engaging. VR helps students visualize scientific concepts like the DNA structure or even the periodic table. As we've mentioned in a previous article, VR can also help kids hone their creativity by offering experimental spaces wherein kids can virtually build and design environments using a range of tools. Coupled with inventive devices like 3D printers, VR can bring these concepts to life for more interactive, deeper learning.
To get the best results from the use of these devices, you must maintain and care for them. For instance, special wipes should be used when cleaning 3D printer parts, such as the nozzle and printer bed. You should also use alcohol-free antibacterial wipes to clean your VR headset. For the lens, in particular, you'll want to use a soft non-abrasive cleaning wipe or cloth. Caring for your devices and prioritizing hygiene is more important than ever during this time, especially if more than one family member is using the said device.
Fitness
Self-isolation is a great time to get back to the fitness goals you set at the start of the year.
It's no surprise that some of the more immersive, player-focused games keep you on your toes, but VR also has options that make for a genuine workout. Games like Beat Saber, Soundboxing, and Sprint Vector make for great cardio sessions as noted by an article on VR Fitness Insider. Of course, if gamified workouts aren't your thing, there are also other apps like Box VR, that focus exclusively on fitness and also offer multiplayer modes so you can challenge your gym buddies too!
Socialization
Lastly, humans are social beings, and even in self-isolation, we all crave human contact, in one way or another. Virtual reality in times like these is our best bet, with its ability to recreate real-life social experiences with other real people. While it may not be as evolved as we'd like, there's no denying that a virtual catch-up session with friends still sounds better than being lonely at home. Today, there are plenty of apps to explore that cater to this growing need. From RecRoom, which offers activities like paintball and co-questing, to Altspace VR which creates live virtual events you and your friends can attend, virtual reality is definitely bringing its A-game to non-physical socializing.
---
Even though we need to self-isolate, we don't necessarily have to do it alone. Virtual reality is a great example of how technology can keep you company and help you be more productive with your time – whether that means learning something new, trying out interesting fitness routines, or just giving yourself a break with a game or two. With more people being drawn to VR to keep themselves busy, virtual reality might just become a part of daily life, even after this self-isolation phase is over.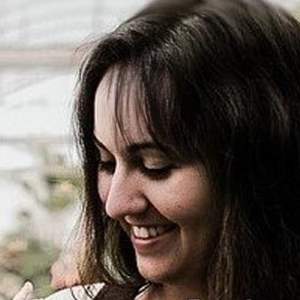 Latest posts by Frankie Wallace
(see all)