Today, I stumbled upon a Facebook page, titled "Wrong" by Freethink. Then I searched them on YouTube and saw that they also have a YouTube channel. They published great videos on interesting subjects. I would strongly recommend you to take a look at their very underrated YouTube channel and Facebook page.
Here some of their great videos below:
What Happened to the Beepocalypse?
In 2006 bees started disappearing. Beekeepers reported to losing up to 90% of their beehives. And no one knew why. Nearly every news outlet raised the alarm, warning of an imminent beepocalypse that would devastate our food supply. But while alarm bells rang, things turned around. And bee colonies are now at a 20 year high. How did we get the beepocalypse so… wrong?
Will Robots Take Our Jobs? The Rise of Automation
Since the dawn of the industrial revolution, fear of automation has been on the rise. From weaving machines to cars to computers, cries about robots coming to take our jobs keep getting louder. But if the robots are taking our jobs -and they are!- then why do there seem to be even more jobs than ever? What are we getting… wrong?
Is the Food Pyramid All Wrong? Did the Food Pyramid Make Us Fat?
To address rising health problems in the 1980s, scientists and policymakers developed the US Food Pyramid to encourage healthy eating. But despite a massive public education campaign, obesity and diabetes continued to rise. What happened? How did we get it so… wrong?
Freethink Media
Freethink profiles entrepreneurs and innovators who are thinking differently and making a difference. Subscribe to get informed, inspired and to re-imagine what's possible for the future.
From cyborg tech to A.I. to bioengineering, the human species and our society are evolving at an accelerated rate. Freethink videos introduce you to the people behind these unprecedented changes – exploring not just what they are doing or how they are doing it… but WHY.
For more stories profiling pioneers of science and tech innovation, subscribe to Freethink at YouTube
And follow Freethink across other platforms: Facebook | Twitter | Instagram | Freethink Media website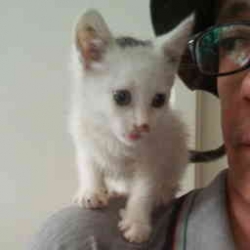 Latest posts by M. Özgür Nevres
(see all)