Housing costs are a crucial part of your household budget. The U.S. Department of Housing and Urban Development [HUD] describes housing affordability as anything 30% or less of your gross salary. Still, when calculating expenses, you must include insurance, taxes, and utilities into the final equation. As a result, anyone spending over 30% on their housing costs is considered burdened.
What Makes a Building Sustainable?
A sustainable design uses materials and architecture to reduce the building's impact on the environment. Various green methods can be utilized in home construction to make it more eco-friendly. For example, these homes might include recycled materials, energy-efficient appliances, double-paned windows, or a built-in ecosystem.
These building characteristics ultimately reduce the house's environmental footprint, which is why they are considered green.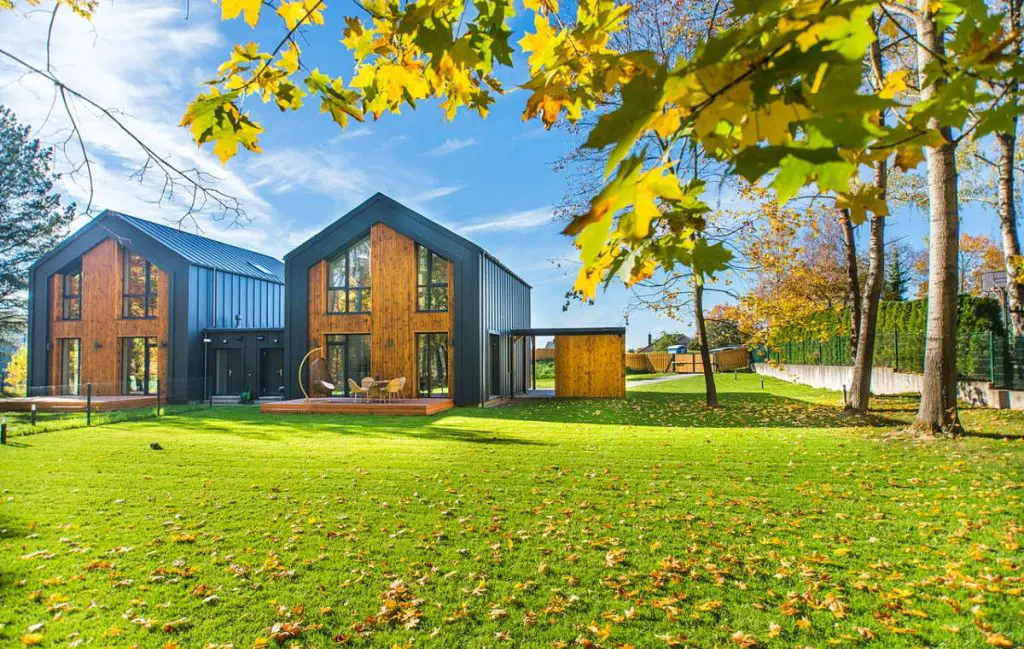 How Is Sustainable Building Creating Affordable Housing?
Sustainable building is good for the environment, but is it good for your wallet? If you intend to live on the property for an extended period, it can be a worthwhile investment. After all, environmentally friendly materials pay for themselves in the long run. Here are five key ways green housing can equal affordable housing for more people.
1. Saves Homeowners Money Over Time
While the original cost of green energy-efficient materials might be slightly more expensive, it will last longer than its cheap counterparts.
For example, an energy recovery ventilation system with an airtight thermal bridge-free envelope prevents dampness and mold from moisture buildup. Mold growth can lead to numerous health problems, and professional removal can be costly.
2. Makes Better Use of Available Land
Sustainable building design takes into account what energy and natural resources are already available at that location. It also efficiently manages space, creating compact living at a fraction of the footprint if desired. Effective housing development will integrate these concerns to manage project costs and plan for future growth.
Property developers should always look to make the most of the land available to them. This approach has lasting impacts as the population increases and transportation costs rise. Green properties could be the solution to overpopulation and excessive resource consumption.
3. Utilizes Products That Will Last
Green homes utilize building materials that have a positive impact on the environment. Besides building a residence from sustainable supplies, the property itself and its energy use must be viable for the future.
This means the items chosen must last for a long time and provide sufficient insulation. Reliable contractors who are building energy-efficient homes use materials that will last years rather than months. This makes your home more affordable because the upfront cost pays for itself in the years to come, saving you time and money.
Construction teams can also use renewable or salvaged materials to reduce project costs while creating more eco-friendly structures. Bamboo, cork, and plant-based plastics are all growing in popularity for green home building.
4. Reduces Energy Costs
Heating, ventilation, and air conditioning systems expend 35% of the energy used in residential homes. Energy use is lower in sustainable homes. Simply swapping out these appliances with energy-efficient alternatives can greatly lower the cost of your utilities. In fact, turning down your thermostat while you are away at work can reduce energy costs further, decreasing your bills by nearly 10% every year.
These energy savings equate to hundreds of dollars left in your pocket each year. By choosing sustainability, you are investing upfront and enjoying the benefits every year moving forward. Some households have slashed expenses in half by utilizing natural energy and resources like solar power and rainwater.
5. Provides a Potential Income Stream
When you think of eco-friendly housing alternatives, your first thought might be solar power. This is a renewable energy source that can be extremely valuable, dependent on your location. Once you've installed solar panels, you can potentially eliminate your electric bill – and earn money.
If you generate more power than you need for your home, most utility companies will provide a credit in return for the excess electricity.
Sustainable Building Will Lead to An Affordable Future
Sustainable building can reduce cost-of-living expenses long term. You will witness a reduction in energy usage, which will save you money. When debating whether you want to invest in green materials and appliances, remember these five benefits.

Latest posts by Evelyn Long
(see all)