Snow is a magical phenomenon for children. Building snowmen, drinking hot chocolate, and receiving the day off from school create memorable experiences for little ones. But as an adult, these weather patterns may lose their whimsy due to restrictions on driving.
Ice and snow create dangerous obstacles for drivers. To increase road safety during extreme winter weather, companies began salting public streets and plowing away snow. These snow removal techniques have been in use for decades.
Due to their longstanding practices, many civilians believe that road salt and snowplows are safe for the environment.
Road Salt Composition
The salt used to melt snow and ice on the road is similar to table salt. Some individuals believe substances that our bodies can process must be safe for consumption by other species. Salt is not a renewable resource, meaning there is a limit to how much we can access.
Some road salt solutions also contain additives like sugar and sodium hexacyanoferrate to maximize their application. Traditional table salt can cake up, making it hard to distribute evenly onto flat surfaces. The additives keep road salt from clumping up.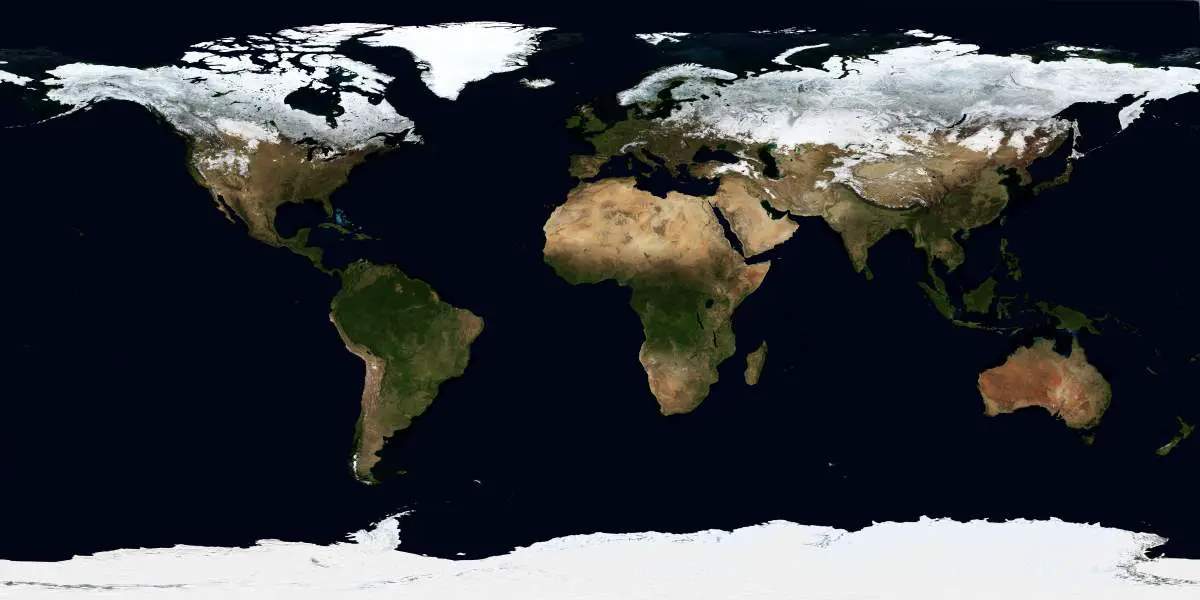 Civilians use this substance to clear off streets and prevent cracks in the pavement. When you let roads freeze and unfreeze in a short amount of time, it creates potholes. These large cracks and gaps allow water to penetrate the lower surface, causing severe environmental problems. Optimal snow removal is necessary to prevent these issues.
Snow Removal
Individuals also rely on snowblowers and plows to remove snow and ice from sidewalks and roads. These devices effectively protect drivers, but they impact the environment.
The Environmental Protection Agency (EPA) calculated that common snowblowers produce nearly one pound of carbon monoxide in every hour of use. Their emissions are equal to that of a car driving 70 miles. Around 25% of hydrocarbon emissions come from small machines like snowblowers.
Snowplows are large trucks with a shovel-like device mounted on their front bumper. Many of these vehicles run on diesel fuel. The U.S. transportation sector emitted 456 million tons of carbon into the atmosphere from diesel-fueled trucks in one year.
When carbon pollutes the environment, it causes the entrapment of the sun's energy in the atmosphere. The air pollutants convert this energy into heat, which contributes to rising global temperatures. As the planet warms, a ripple effect of ecological destruction occurs.
Environmental Effects of Road Salt
As temperatures rise and snowmelt runs off the streets, it ends up in local streams and rivers. The road salt and stormwater mixture contains high counts of chloride, which affects freshwater organisms. Chloride interacts with the osmoregulation process that marine species use to regulate body fluids.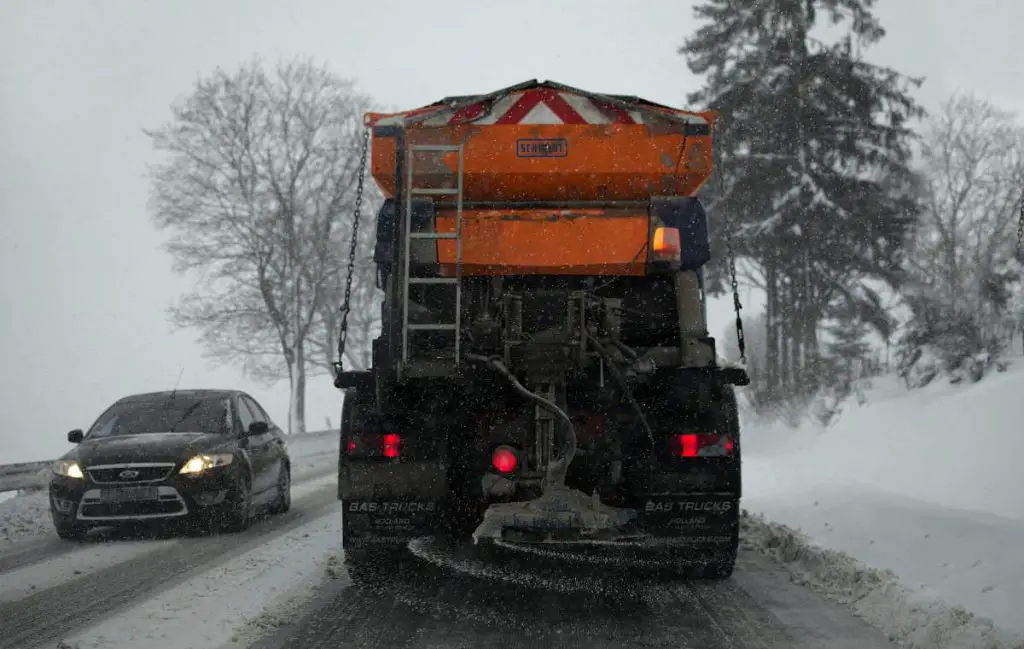 When road salt hinders the osmoregulation practice, aquatic beings have difficulty growing, reproducing, and surviving. Not all freshwater fish are sensitive to chloride, but most planktonic beings are. These minuscule marine species are the primary food source for larger animals.
If planktonic species begin to die off, they fail to control algae growth. When algae invade rivers, streams, lakes, and seas, they deplete the available oxygen and create uninhabitable dead zones. These nutrient-depleted regions destroy the aquatic ecosystem, limiting humanity's access to fish and seafood.
Road salt can also leak into drinking water, harming public health. In a study of groundwater chloride and alkali levels, scientists found that salt affects well water. The water contained higher acidity levels during the winter months when road salt was in use. It had a lower acidity level in the summer when streets were clear of snow and ice.
The mining of salt for road clearing also impacts the environment. When companies extract salt, they force freshwater into shafts that lead to salt beds. The saltwater is then removed and dried to recrystallize it on the surface.
This extraction process exploits freshwater and affects the soil around the mining site. The water and salt solution, called brine, may leak into the ground and alter the soil's chemical composition. The brine contains around ten times more salt than the ocean.
When plants grow in soil exposed to brine, they have a difficult time absorbing water. The salt solution also impairs vegetation's ability to take in nutrients from the ground. An inability to consume water and nutrients affects plants' abilities to reproduce and live.
How to Reduce the Environmental Impact of Snow Removal
We may not be able to control the weather, but we can change the ways we handle snow and ice accumulation. Instead of applying road salt or using a snow removal device to clear your street, you can grab a shovel and get back to the basics. You can also reduce your reliance on driving during winter storms by working from home.
There are eco-friendly alternatives to road salt that reduce your environmental impact. You can use vinegar and water solution to melt snow and ice on your driveway, for example. Vinegar can effectively remove winter weather discharge while aiding in plant growth.
It eliminates invasive weeds, helps germination, keeps pests away from your plants, and more. Road salt, snowblowers, and plows may quickly and effectively clear snowy streets, but their environmental impacts call their sustainability into question.

Latest posts by Evelyn Long
(see all)