A single cell becomes a complete organism (an alpine newt) in this amazing six pulsing minutes of a timelapse video named "Becoming" published by the Aeon Video channel. A film by Jan van IJken.
Alpine newt
The alpine newt (scientific name: Ichthyosaura alpestris) is a newt of the salamander order Caudata (or Urodela) in the class of amphibians. The biggest of the males can reach up to 9 cm (3.54 inches), and the females up to 12 cm (4.72 inches) in length.
They typically inhabit forests with good access to water in hilly to mountainous regions of Central Europe and mountainous Southern Europe (where they were originally confined to). They also have isolated populations on the northern Iberian Peninsula and in Italy.
The species was introduced into the United Kingdom in the 1930s, initially in southern England and since then several populations have become established as far north as Edinburgh. It has also been introduced to the Sierra de Guadarrama in Madrid Province Spain.
They populate well in thick deciduous forests, as well as parkland and natural gardens. They are mostly absent in forest-poor areas.
Sources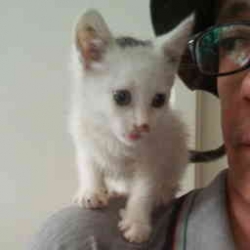 Latest posts by M. Özgür Nevres
(see all)