Busy days don't leave much time to stare at the sky in awe. But once in a while, in the midst of looking forward, it may be time to look around – or up – at your surroundings and appreciate the view. Beyond a seemingly inky nightscape with only the occasional cloud, aircraft, or spattering of stars, there are also breathtaking celestial events at certain times of the year to look forward to. Such events don't only remind us to revel in the sky, but also in space's magical treasure trove of shooting stars, meteorites, northern lights, and more. If you have a yearning to stop and stargaze, a few steps can help you prepare for a wondrous experience.
There are many celestial events throughout the year – notably meteor showers. The speed of meteor showers can change depending on the time of year, so the choice is yours! When planning for a stargazing event, it isn't as simple as planting yourself near your windowsill and peering through the murky clouds in hopes of a glimpse.
Optimize your stargazing by going outside! Pack the proper supplies to witness these astronomical objects in all their glory, such as a red flashlight or headlamp and binoculars. Don't forget to bring along the staple supplies for any outdoor trip as well, such as bug spray and a drink to quench your thirst throughout. After all, you need to stay comfortable to focus on such sights!
With a little bit of research, you and your loved ones can see what our galaxy has to offer whether you're in a city or the country. Learn more about stargazing and how to prepare for a stargazing event with this graphic. Whether you're an avid or aspiring astronomer, or simply a person who cherishes beautiful scenes, the sky's not the limit! An entire universe awaits you.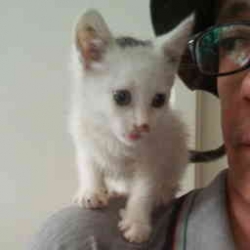 Latest posts by M. Özgür Nevres
(see all)