On June 16, 1963, aboard the Vostok 6 spacecraft, Soviet cosmonaut Valentina Tereshkova became the first woman in space. She made 48 orbits around Earth and spent 2 days, 22 hours, and 50 minutes in space.
June 16 story of what happened this day in Science, Technology, Astronomy, and Space Exploration history.
Valentina Tereshkova
Valentina Tereshkova was born in the Yaroslavl Region of Russia on March 6, 1937. She was the second born of three children. Her father was a tractor driver and her mother worked in a textile plant. She began school in 1945 at the age of eight. In 1953, she left school and began working. She continued her education through correspondence courses.
She became interested in parachute jumping at an early age. She joined a local aeroclub, making her first jump in 1959 at age 22. It was her expertise in parachute jumping that led to her selection as a cosmonaut. Tereshkova was a textile factory assembly worker and an amateur parachutist when she was recruited into the cosmonaut program.
The first woman in space
During the height of the Cold War and the space race between the USA and the USSR, after the successful flight of Yuri Gagarin, the first human in space in April 1961, Soviet Chief Designer Sergei Korolev had the idea of flying a woman in space. To find a suitable candidate, he looked outside the field of military pilots.
Although piloting was not a requirement for the female candidates (the Vostok spaceship was more or less automated), parachuting was, especially because after reentry Vostok cosmonauts ejected from the capsule and parachuted to the ground separately.
Under the direction of Soviet premier Nikita Khrushchev, about 400 female candidates initially were screened and 40 were called to Moscow to undergo interviews, medical tests, and other tests in January 1962. Valentina Tereshkova was one of five women selected on Feb. 16, 1962. The other four, whose names were kept secret until 1987, were Tatyana Kuznetsova, Valentina Ponomaryova, Irina Solovyova, and Zhanna Yorkina.

Although some of the other female candidates were more technically skilled, Tereshkova appeared to be more "politically" fit: her father died during World War II and she was the best fit for the image of a Soviet proletariat. So, of the five women selected, only Valentina Tereshkova completed a space mission.
Tereshkova was launched aboard Vostok 6 on June 16, 1963, and became the first woman to fly in space. During the 70.8-hour flight (2 days, 22 hours, and 50 minutes), Vostok 6 made 48 orbits of Earth.
Her mission was synchronized with Andriyan Nikolayev (5 September 1929 – 3 July 2004) aboard Vostok 5, demonstrating a complex dual spacecraft flight.
As planned in all Vostok missions, she was ejected from the capsule during its descent at about four miles (6.5 km) above the Earth and made a parachute landing 620 km (385 miles) north-east of Karaganda, Kazakhstan at 8:20 am UTC on 19 June.
If women can be railroad workers in Russia, why can't they fly in space?

Valentina Tereshkova
Upon completion of her mission, Tereshkova was honored with the title "Hero of the Soviet Union". She never flew again, but she did become a spokesperson for the Soviet Union. While fulfilling this role, she received the United Nations Gold Medal of Peace.
Valentina's pioneering mission was more than a leap for womankind in space; it symbolized the breaking of gender barriers on Earth. Her bravery and the success of the mission spurred global attention and discussion about women's roles in science and exploration, paving the way for many female astronauts and cosmonauts who followed.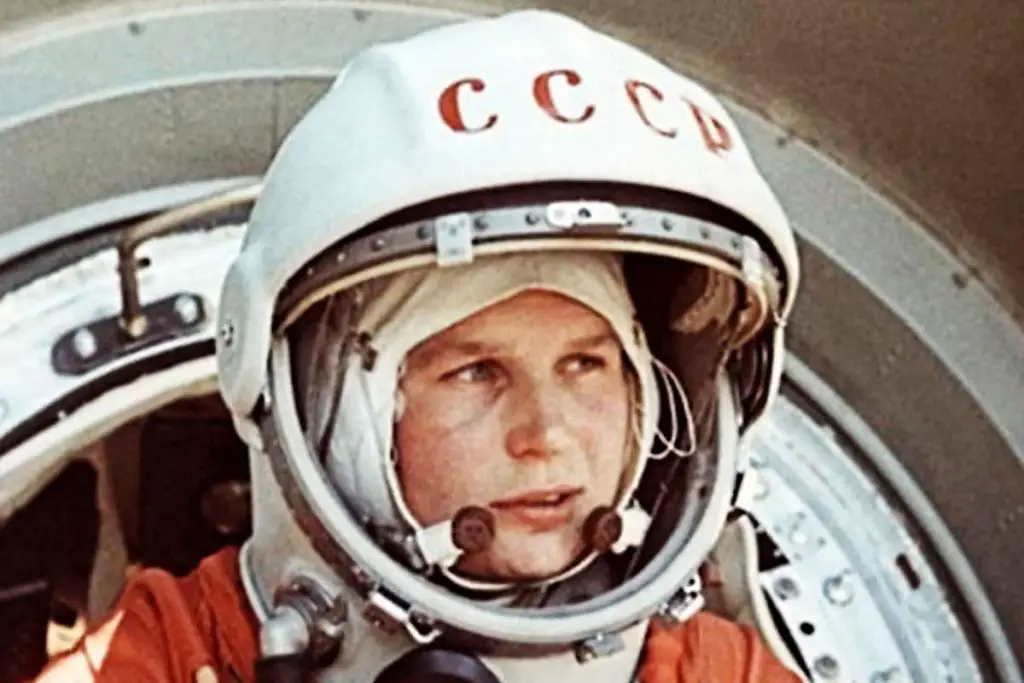 Later Female Spaceflights
An all-female flight by Valentina Ponomaryova and Irina Solovyova with the latter performing a spacewalk was considered briefly, but after Korolyov's death in 1966 that plan was shelved; the female cosmonaut group was formally disbanded in October 1969. It would take 19 years before the Soviets launched another woman into space. On August 19, 1982, Svetlana Yevgenyevna (born 8 August 1948) flew aboard Soyuz T-7 and became the second woman in space.
The first American, and the third woman in space, Sally Ride, went into space on June 18, 1983, with STS-7, NASA's seventh Space Shuttle mission, aboard Space Shuttle Challenger.
On November 3, 1963, she married astronaut Andrian Nikolayev. Their first child, a daughter named Elena, was a subject of medical interest because she was the first child born to parents who had both been exposed to space. Elena later went on to become a medical doctor. Tereshkova and Nikolayev divorced in 1980.
Tereshkova lives in a cottage topped with a seagull-shaped weather vane at the cosmonaut training center outside Moscow and continues to be active in cosmonaut circles. She still holds out hope to fly to Mars one day, even if it would be a one-way trip.
Video: Valentina Tereshkova, The first woman in space
Published by the Scientific American Space Lab, this video explores Tereshkova's audacious venture aboard Vostok 6 in 1963, breaking not just the sound barrier, but societal norms and expectations. As the beacon for countless women in the sciences, her legacy is not just about her spaceflight, but the doors it opened for future female astronauts and cosmonauts.
Sources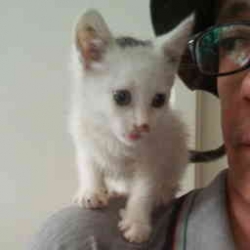 Latest posts by M. Özgür Nevres
(see all)