On June 20, 2019, Hubble Space Telescope snapped this beautiful portrait of Saturn and its rings at the ringed planet's closest approach to Earth. The image was published on September 12, 2019.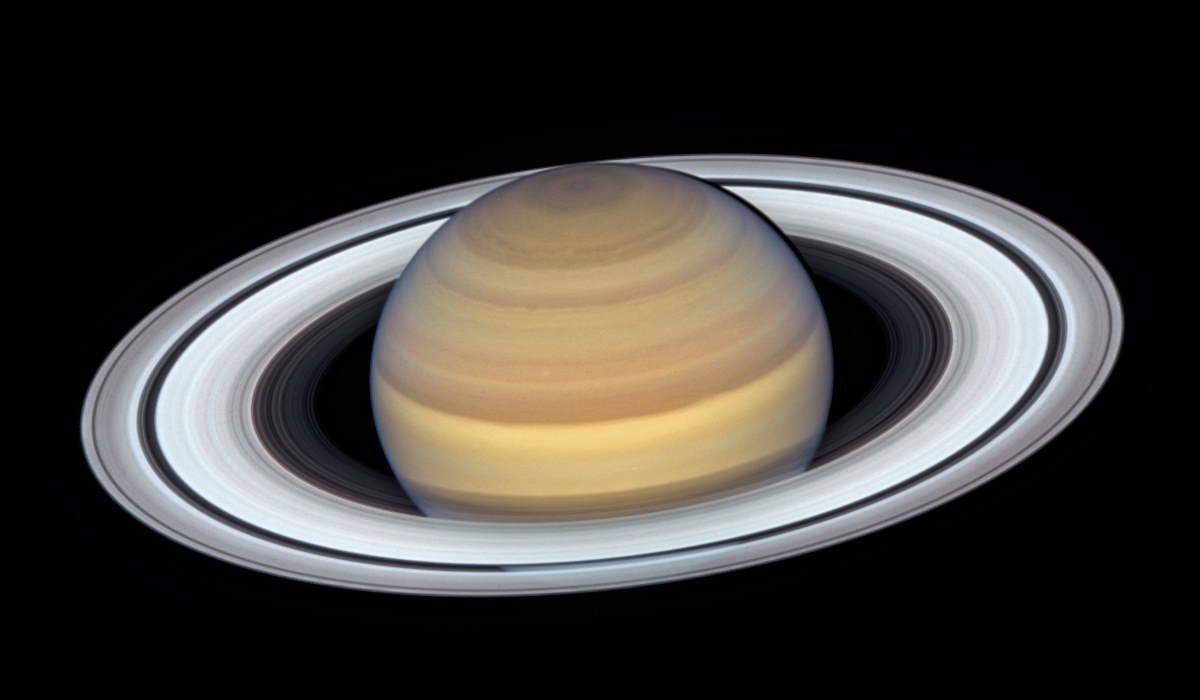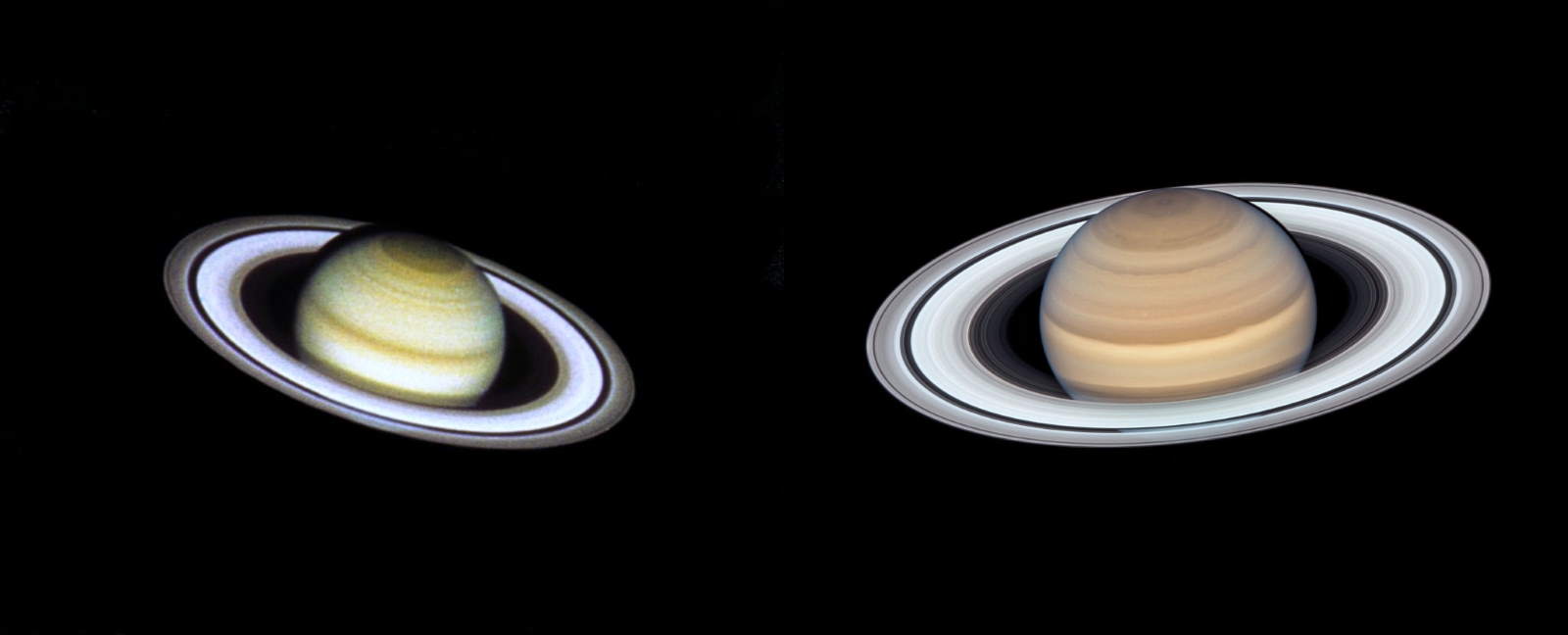 Saturn's rings
Saturn has the most extensive ring system of any planet in the Solar System, and probably in our galaxy Milky Way (maybe with the exception of J1407b, which is dubbed as "Saturn on steroids"). That's why it is unique among the planets – and most people consider Saturn as the most beautiful planet.
The rings of Saturn consist of countless small particles which are made almost entirely of water ice, with a trace component of rocky material. The particles' size ranges from micrometers to meters: from too tiny to see to "particles" the size of a bus.
These particles orbit around Saturn, but, interestingly, and interestingly, each ring orbits at a different speed around the planet.
The size of the rings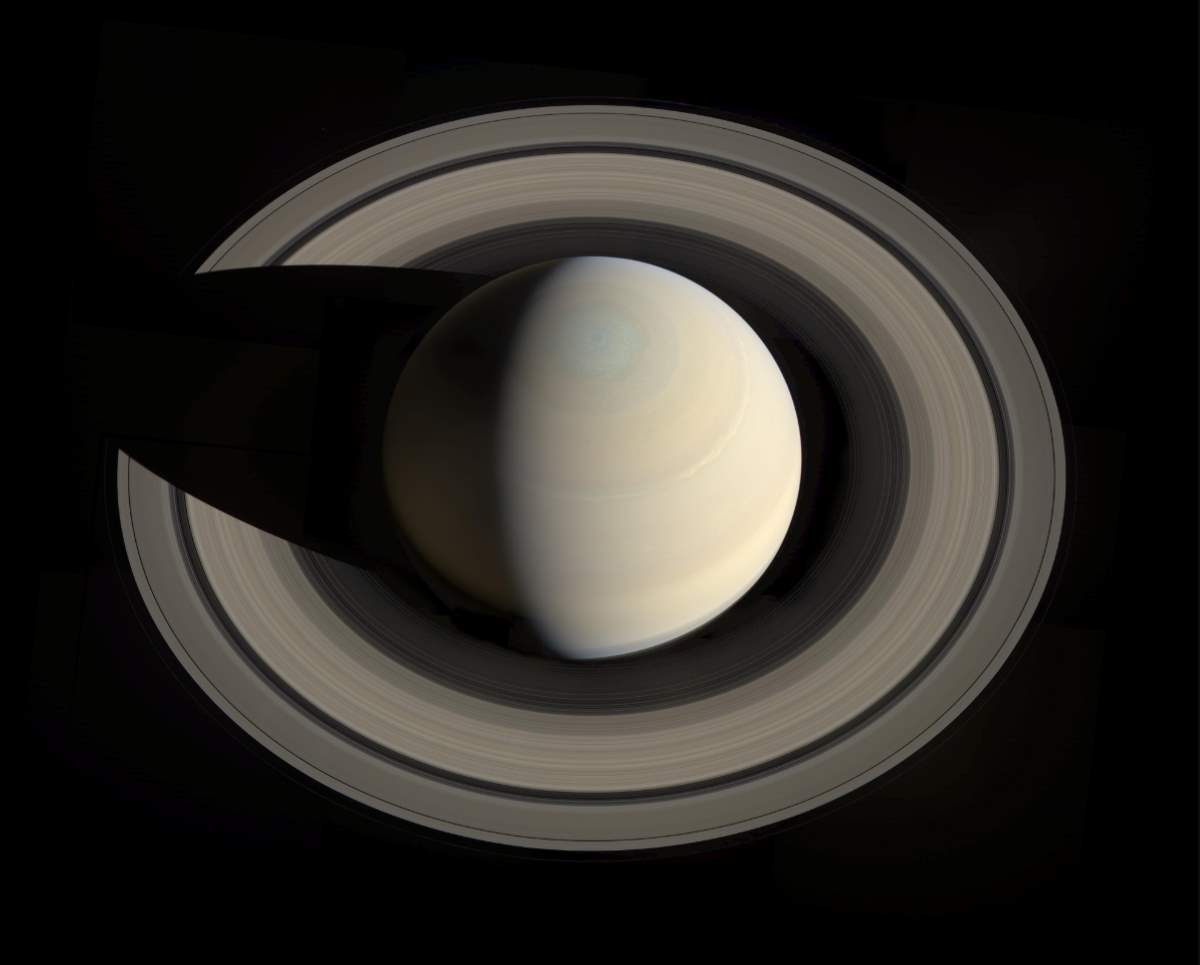 Saturn's ring system extends up to 175,000 miles (282,000 kilometers) from the planet. 6 Earths could fit across Saturn's rings. Yet their vertical height is typically about 30 feet (10 meters) in the main rings. So, they form a very thin disk.
The rings are relatively close to each other, with the exception of a gap measuring 2,920 miles (4,700 km) wide. This gap is called the Cassini Division and separates Rings A and B.
The rings are named alphabetically in the order they were discovered. The main rings are A, B, and C. Rings D, E, F, and G are fainter and more recently discovered.
Starting at Saturn and moving outward, there is the D ring, C ring, B ring, Cassini Division, A ring, F ring, G ring, and finally, the E ring. Much farther out, there is the very faint Phoebe ring in the orbit of Saturn's moon Phoebe.
Why does Saturn have rings?
Saturn's rings are one of the great mysteries in space: no one knows for sure why the planet has rings. But scientists have some ideas: they are thought to be pieces of comets, asteroids, or shattered moons that broke up before they reached the planet, torn apart by Saturn's powerful gravity.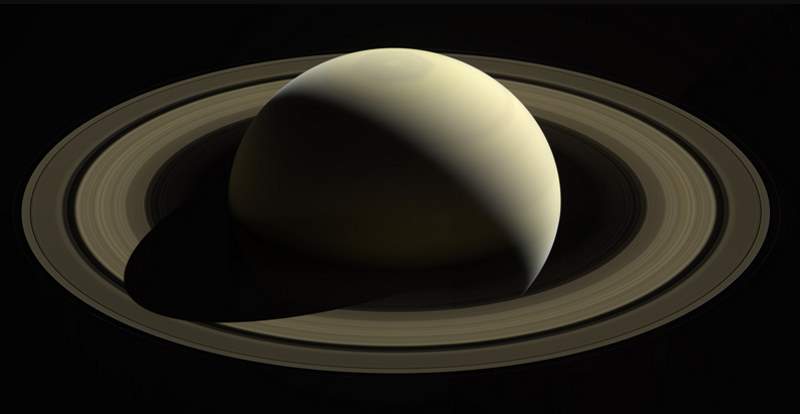 The first person to observe Saturn's rings
Galileo Galilei was the first person to observe Saturn's rings in 1610, but he couldn't understand what they were.
In 1655, the Dutch physicist, mathematician, astronomer, and inventor Christiaan Huygens (14 April 1629 – 8 July 1695) was the first person to describe them as a disk surrounding Saturn.
Huygens proposed that Saturn was surrounded by a solid ring: "a thin, flat ring, nowhere touching, and inclined to the ecliptic." Using a 50 power refracting telescope that he designed himself, Huygens also discovered the first of Saturn's moons, Titan.
Sources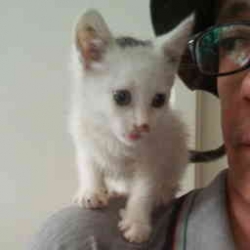 Latest posts by M. Özgür Nevres
(see all)