Satellite imagery captures Tonga's Hunga volcano erupting. The Hunga Tonga-Hunga Ha'apai volcano erupted for the second time in 2 days and the National Oceanic and Atmospheric Administration's (NOAA) GOES-West satellite captured imagery of the eruption. The eruption also triggered a tsunami that hit the South Pacific Kingdom of Tonga. This time-lapse video composed of images taken from space shows how powerful the eruption was.
Hunga Tonga-Hunga Haʻapai is a volcanic island located about 30 km (19 mi) south-southeast of Fonuafoʻou island in Tonga. The volcano is part of the highly active Tonga-Kermadec Islands volcanic arc, a subduction zone extending from New Zealand's north-northeast to Fiji.
A large eruption of the Hunga Tonga volcano occurred on 15 January 2022. A tsunami struck Tonga, a tidal wave was recorded in Fiji, and tsunami warnings were issued in Fiji, Samoa, New Zealand, Australia, and Chile.
As a result of the eruption, a magnitude 4.0 earthquake, and a 1.2-meter (3.9 ft) tsunami, struck the Tongan capital Nuku'alofa.
Notes
The Geostationary Operational Environmental Satellite (GOES) supports weather forecasting, severe storm tracking, and meteorology research. Built by Lockheed Martin, the GOES-17 supports the GOES system, providing multi-spectral imaging for weather forecasts and meteorological and environmental research.
Sources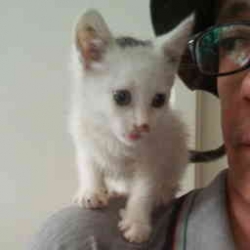 Latest posts by M. Özgür Nevres
(see all)