I saw a funny but also instructive meme about COVID-19 (2019 Coronavirus Disease) on Twitter and I couldn't help but share it.
Neil Diamond: Hands
CDC: Yes, wash them for at least 20 seconds
Neil Diamond: Touching hands
CDC: No, please don't touch hands
Neil Diamond: Reaching out
CDC: Avoid that too
Neil Diamond: Touching me
CDC: Oh hell
Neil Diamond: TOUCHING YOU
CDC: We're doomed
(CDC is acronym for Centers for Disease Control and Prevention)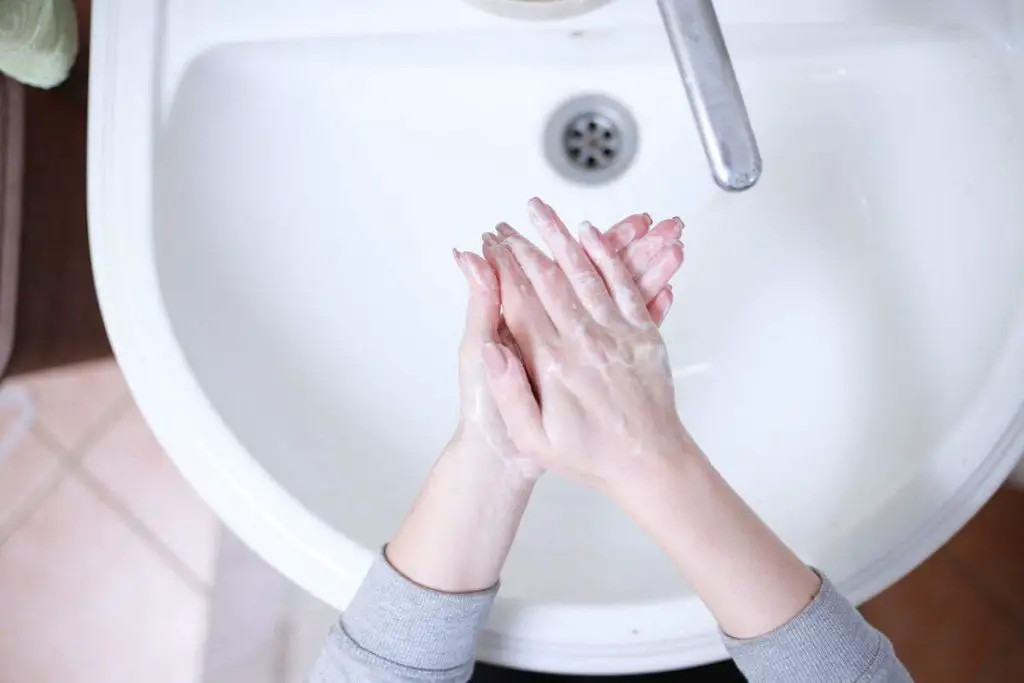 Update: Neil Diamond sings "Sweet Caroline" with updated lyrics: "Hands… washing hands"
Neil Diamond updated his famous song "Sweet Caroline" for safety during the Covid-19 pandemic and published it on his Youtube channel. "Hands… washing hands".
Diamond altered the lyrics of the song in two key places:
"Hands, washing hands, reaching out,
Don't touch me. I won't touch you."
The best meme about COVID-19 based on Neil Diamond's "Sweet Caroline"
Here's the song below:
Neil Diamond – Sweet Caroline lyrics
Where it began
I can't begin to knowin'
But then I know it's growing strong
Was in the spring
And spring became the summer
Who'd have believed you'd come along
Hands
Touching hands
Reaching out
Touching me, touching you
Sweet Caroline
Good times never seemed so good
I've been inclined
To believe they never would
But now I
Look at the night
And it don't seem so lonely
We fill it up with only two
And when I hurt
Hurting runs off my shoulders
How can I hurt when I'm holding you?
Warm
Touching warm
Reaching out
Touching me, touching you
Sweet Caroline
Good times never seemed so good
I've been inclined
To believe they never would
Oh, no, no
Sweet Caroline
Good times never seemed so good
I've been inclined
To believe they never would
Sweet Caroline
Image version of Neil Diamond's hands meme about COVID-19
Here is the image version of the meme below, if you want to share it on Pinterest, Instagram, Twitter, etc…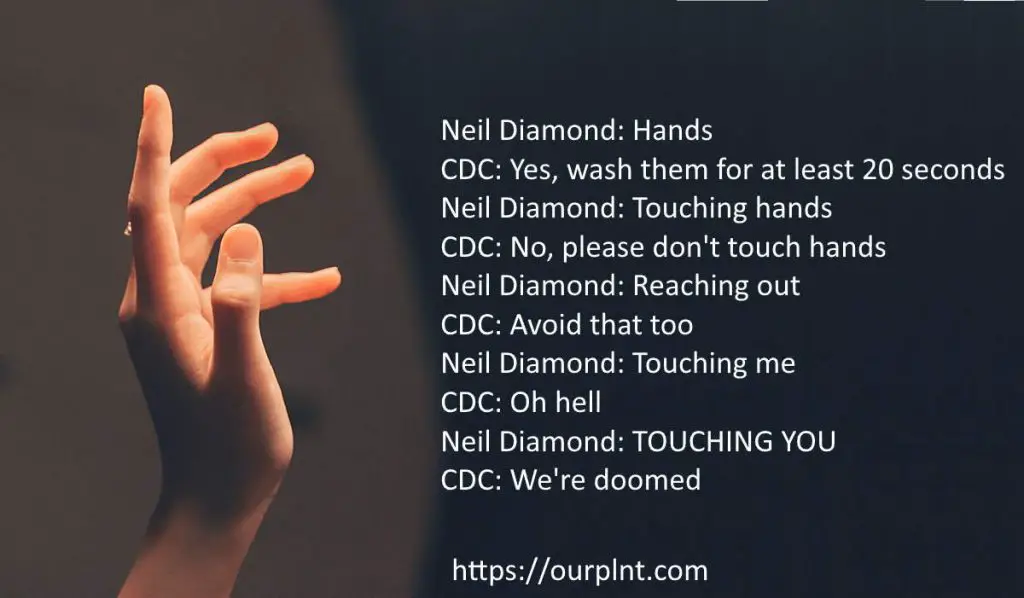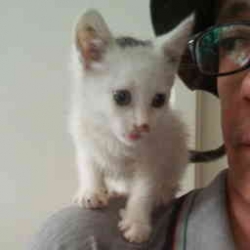 Latest posts by M. Özgür Nevres
(see all)