NASA's asteroid-sampling OSIRIS-REx spacecraft captured a new Earth-Moon image on Jan. 17, 2018, from a distance of 39.5 million miles (63.6 million kilometers). Spacecraft used its NavCam1 imager to take this photo, as part of an engineering test. In the image, The Earth and the moon are just two bright dots against the vastness of black space – which reminds us of Carl Sagan's famous speech: "That's here. That's home. That's us."
New Earth-Moon Image by OSIRIS-REx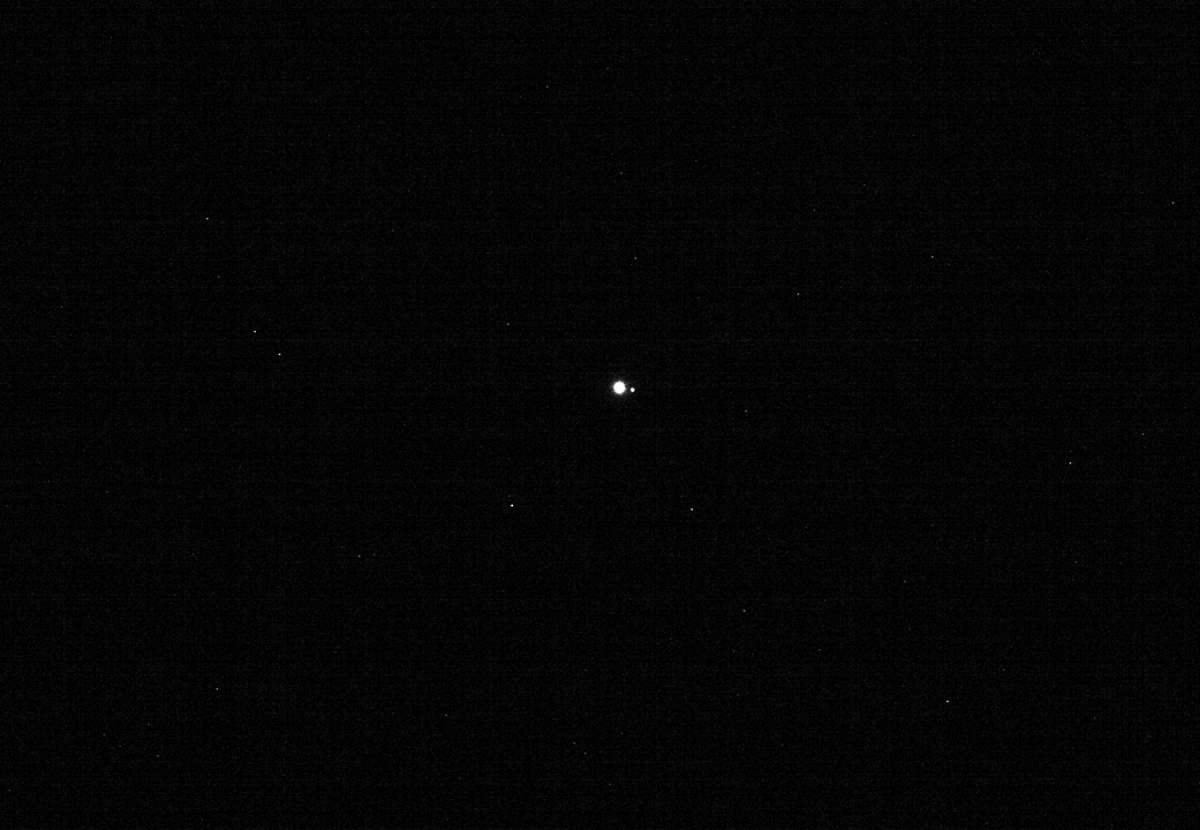 When the camera acquired the image, the spacecraft was moving away from home at a speed of 19,000 miles per hour (8.5 kilometers per second).
Earth is the largest, brightest spot in the center of the image, with the smaller, dimmer Moon appearing to the right. Several constellations are also visible in the surrounding space. The bright cluster of stars in the upper left corner is the Pleiades in the Taurus constellation. Hamal, the brightest star in Aries, is located in the upper right corner of the image. The Earth-Moon system is centered in the middle of five stars comprising the head of Cetus the Whale.
NavCam1, a grayscale imager, is part of the TAGCAMS (Touch-And-Go Camera System) navigation camera suite. Malin Space Science Systems designed, built, and tested TAGCAMS; Lockheed Martin integrated TAGCAMS to the OSIRIS-REx spacecraft and operates TAGCAMS.
Previously, OSIRIS-REx acquired another amazing Earth-Moon image on October 2, 2017.
Osiris-REx mission
If you like rocket launch videos like me, here's the liftoff of OSIRIS-REx on September 8, 2016. An Atlas V rocket lifts off at Cape Canaveral Air Force Station's Space Launch Complex 41.
The mission is to send NASA's Origins, Spectral Interpretation, Resource Identification, Security-Regolith Explorer, or OSIRIS-REx spacecraft. This will be the first U.S. mission to sample an asteroid, retrieve at least two ounces of surface material and return it to Earth for study.
Here is a NASA video about OSIRIS-REx mission, prepared before it was launched.
A video explaining OSIRIS-REx' Earth slingshot maneuver. The probe needed the gravity assist of Earth to get to asteroid Bennu.
Sources
"NASA's OSIRIS-REx Captures New Earth-Moon Image" on NASA.gov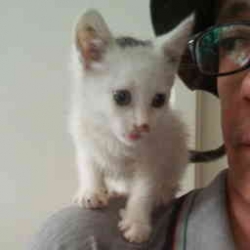 Latest posts by M. Özgür Nevres
(see all)