An amazing video showing a weather Balloon flight to the Stratosphere. Cameras were installed in a box attached to a weather balloon to get high altitude images of the Earth. Published by the J. W. Astronomy channel.
The stratosphere is the second major layer of Earth's atmosphere, just above the troposphere (where the life and almost all weather conditions take place), and below the mesosphere.
Near the equator, the stratosphere starts at as high as 20 km (66,000 feet; 12 mi), around 10 km (33,000 feet; 6.2 mi) at midlatitudes, and at about 7 km (23,000 feet; 4.3 mi) at the poles.
If you are interested in amateur astronomy, I strongly recommend that you follow Julian Weßel's J. W. Astronomy channel on YouTube.
Julian Weßel is an astrophotographer living in Gladbeck, Germany.
"At the age of 18 I purchased my first Newtonian telescope and the views through it made me feel addicted to astronomy and it became a big part of my life."
"After that, I decided to share this experience and started capturing what I saw with my DSLR. Obviously, it worked out and every day there are new Astro enthusiastic people who share this excitement with me."
"And I hope you will follow on my journey, too!"
How to build your own weather balloon spacecraft
There's also an amazing guide of how to take Earth photos using a weather balloon: "How to build your own weather balloon spacecraft" on lifelisted.com.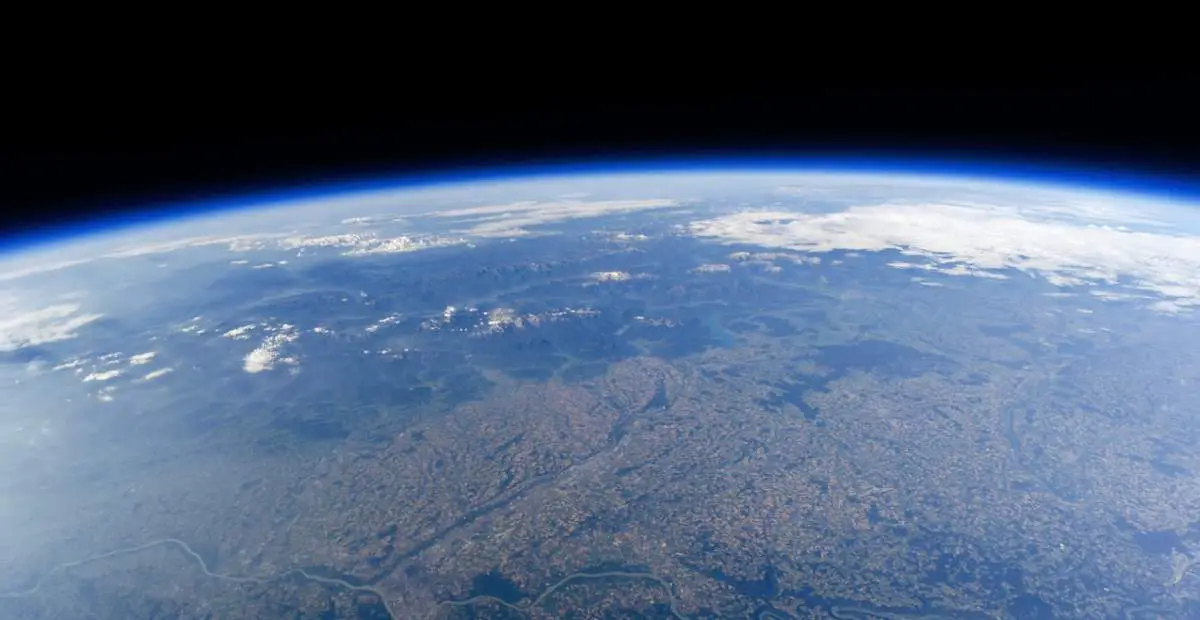 Sources
Julian Weßel official webpage
Stratosphere on Wikipedia


I am a software developer, an ex-road racing cyclist, and a science enthusiast. Also an animal lover! I write about the planet Earth and science on this website, ourplnt.com. You can check out my social media profiles by clicking on their icons.
Latest posts by M. Özgür Nevres (see all)