Two images, two different times, almost the same composition: Albert Square – a public square in the center of Manchester, England; on the left, as depicted in a 1910 oil painting by the French impressionist painter Adolphe Valette (13 October 1876 – 1942). The Albert Memorial (left) and Gladstone statue (right) can be seen in the foreground. On the right a photo of the same spot in 2018. In the contemporary photo, there's a taxi iğnstead of the horse cart in the old painting. And in both images, a man pushing a handcart at the exact same spot, and a horse carriage/car parked in front of the Albert Memorial. Beautiful.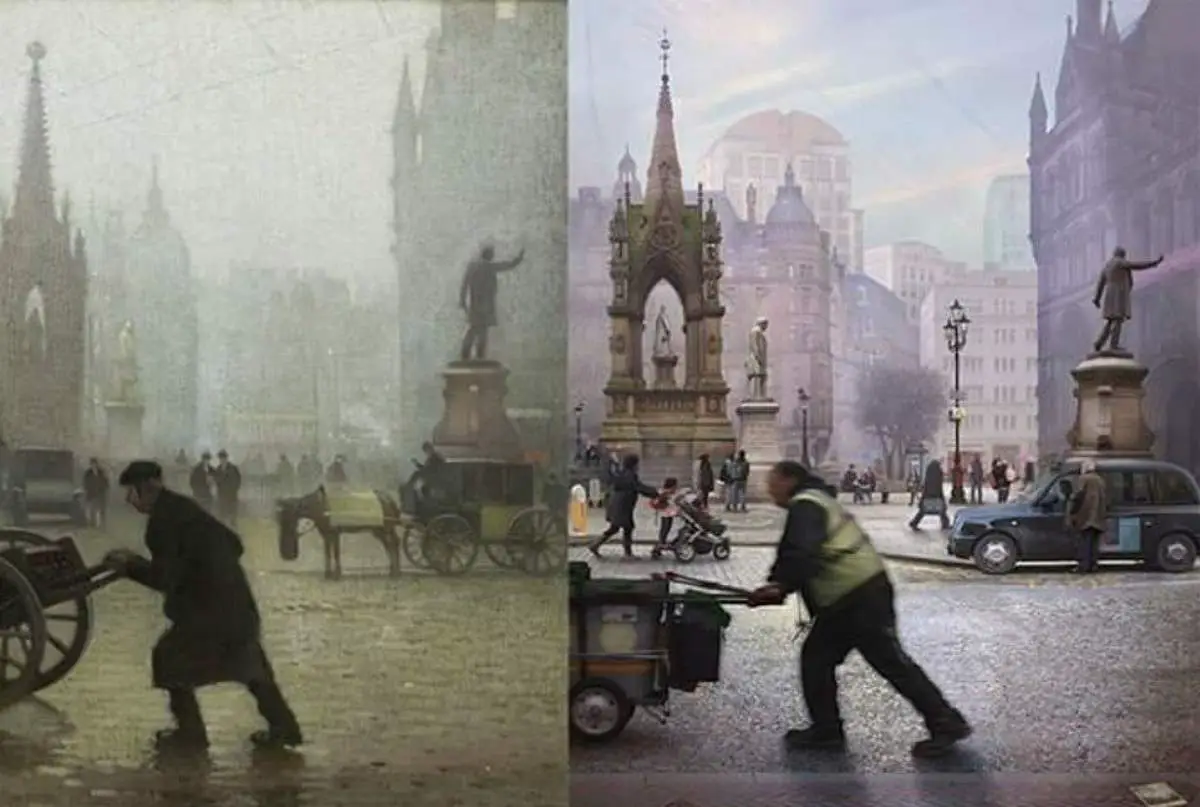 Albert Square
Albert square contains a number of monuments and statues, the largest of which is the Albert Memorial, a monument to Prince Albert (26 August 1819 – 14 December 1861), Prince consort of Queen Victoria. The square, named after the Prince, was laid out to provide a space for the memorial in 1863 – 1867.
Pierre Adolphe Valette (13 October 1876 – 1942) was a French Impressionist painter. His most acclaimed paintings are urban landscapes of Manchester, now in the collection of Manchester Art Gallery.
Albert Square's largest monument is the Grade I listed (see notes 1) Albert Memorial, commemorating the Prince Consort. It features a marble statue of Albert standing on a plinth and facing west, designed by the leading British portrait sculptor Matthew Noble (23 March 1817 – 23 June 1876). The figure is placed within a large Medieval-style ciborium which was designed by the 19th-century English architect Thomas Worthington (11 April 1826 – 9 November 1909).
Notes
A listed building, or listed structure, is one that has been placed on one of the four statutory lists maintained by Historic England in England, Historic Environment Scotland in Scotland, Cadw in Wales, and the Northern Ireland Environment Agency in Northern Ireland.
Sources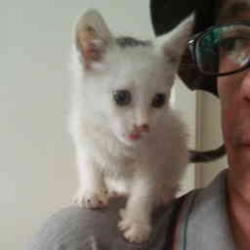 Latest posts by M. Özgür Nevres
(see all)