Chris Hadfield, the former commander of the International Space Station recorded a revised cover version of David Bowie's famous song "Space Oddity" while floating on board. The funny clip contains great views of planet Earth and nice scenes inside the space station.
Space Oddity (Chris Hadfield Cover) lyrics
Ground control to Major Tom
Ground control to Major Tom
Lock your Soyuz hatch and put your helmet on
Ground control to Major Tom (10, 9, 8, 7)
Commencing countdown engines on (6, 5, 4, 3)
Detach from the station and may God's love be with you (2, 1, release)
This is ground control to Major Tom
You've really made the grade
And the papers want to know whose shirts you wear
But it's time to guide the capsule if you dare
This is Major Tom to ground control
I've left forevermore
And I'm floating in a most peculiar way
And the stars look very different today
For here am I sitting in a tin can
Far above the world
The planet Earth is blue and there's nothing left to do
Though I've flown one hundred thousand miles
I'm feeling very still
And before too long I know it's time to go
Our commander comes down back to earth and knows
Ground control to Major Tom
The time is near, there's not too long
Can you hear me, Major Tom?
Can you hear me, Major Tom?
Can you hear me, Major Tom?
Can you…
Here am I floating in my tin can
A last glimpse of the world
The planet Earth is blue and there's nothing left to do
And here is the original music video of the song from David Bowie's promotional film, "Love You Till Tuesday", originally released in 1969 and re-released on DVD in recent years.
Chris Hadfield
Chris Austin Hadfield OC OOnt MSC CD (born 29 August 1959) is a retired Canadian astronaut who was the first Canadian to walk in space. An engineer and former Royal Canadian Air Force fighter pilot, Hadfield has flown two space shuttle missions and served as commander of the International Space Station.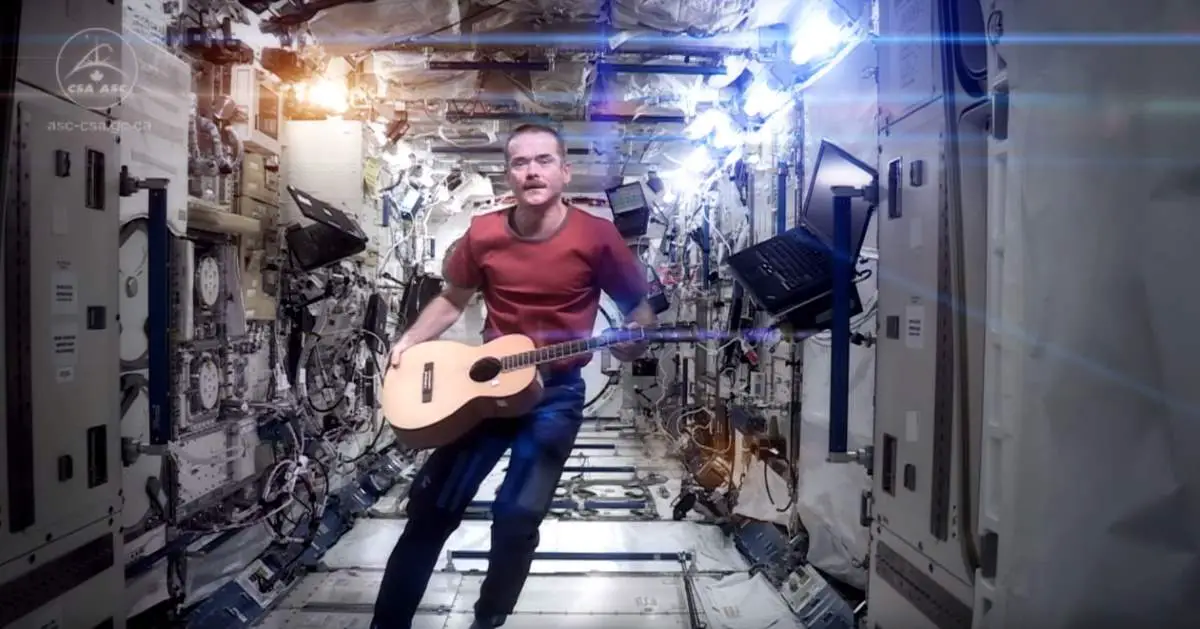 In 1992, he was accepted into the Canadian astronaut program by the Canadian Space Agency. He first flew into space aboard STS-74 in November 1995 as a mission specialist. During the mission, he visited the Russian space station Mir.
In April 2001 he flew again on STS-100 and visited the International Space Station (ISS), where he walked in space and helped to install the Canadarm2.
In December 2012 he flew for the third time aboard Soyuz TMA-07M and joined Expedition 34 on the ISS. He was a member of this expedition until March 2013 when he became the commander of the ISS as part of Expedition 35. He was responsible for a crew of five astronauts and helped to run dozens of scientific experiments dealing with the impact of low gravity on human biology.
During the mission, he also gained popularity by chronicling life aboard the space station and taking pictures of the earth, and posting them through Twitter, Facebook, Google+, and Tumblr to a large following of people around the world.
He was a guest on television news and talk shows and gained popularity by playing the International Space Station's guitar in space. His mission ended in May 2013 when he returned to earth. Shortly after returning, he announced his retirement, capping a 35-year career as a military pilot and an astronaut.
Space Oddity
"Space Oddity" is a song written and performed by David Bowie and released as a music single in July 1969, just nine days before Apollo 11 landed on the moon. It was also the opening track of the album David Bowie (also known as Space Oddity).
The song is about the launch of Major Tom, a fictional astronaut. Besides its title, which alludes to the film 2001: A Space Odyssey, the introduction to the song is a barely audible instrumental build-up that is analogous to the deep bass tone in Also Sprach Zarathustra that is prominently used in the film. The lyrics have also been seen to lampoon the British space programme.
The song was awarded the 1969 Ivor Novello Award, together with Peter Sarstedt's "Where Do You Go To (My Lovely)?". It was Bowie's first UK Top 5 hit. "Space Oddity" became so well known that Bowie's second album, originally released as David Bowie in the UK (like his first album), was renamed after the track for its 1972 reissue by RCA Records, and became known by this name. Upon rerelease in 1975, the song was Bowie's first UK No. 1 single.
Sources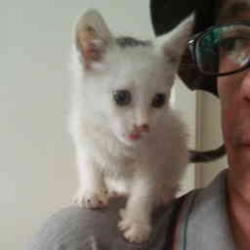 Latest posts by M. Özgür Nevres
(see all)