On June 22, 1978, Pluto's moon Charon was discovered by United States Naval Observatory astronomer James Christy (born September 15, 1938).
Today's (June 22) story of what happened this day in Science, Technology, Astronomy, and Space Exploration history.
Discovery of Charon
On June 22, 1978, the American astronomer James Walter "Jim" Christy had been examining highly magnified images of Pluto on photographic plates taken with the 1.55-meter (61 in) telescope at the United States Naval Observatory Flagstaff Station (NOFS) two months prior.
Then, he noticed a periodic elongation, a small "bulge" on the images of Pluto. The most possible explanation was that Pluto had a moon. The bulge was confirmed on plates dating back to April 29, 1965.
Subsequent observations determined that the bulge was indeed due to a smaller accompanying body (a moon). The periodicity of the bulge corresponded to Pluto's rotation period, which was previously known from Pluto's light curve. This indicated a synchronous orbit, which strongly suggested that the bulge effect was real and not spurious.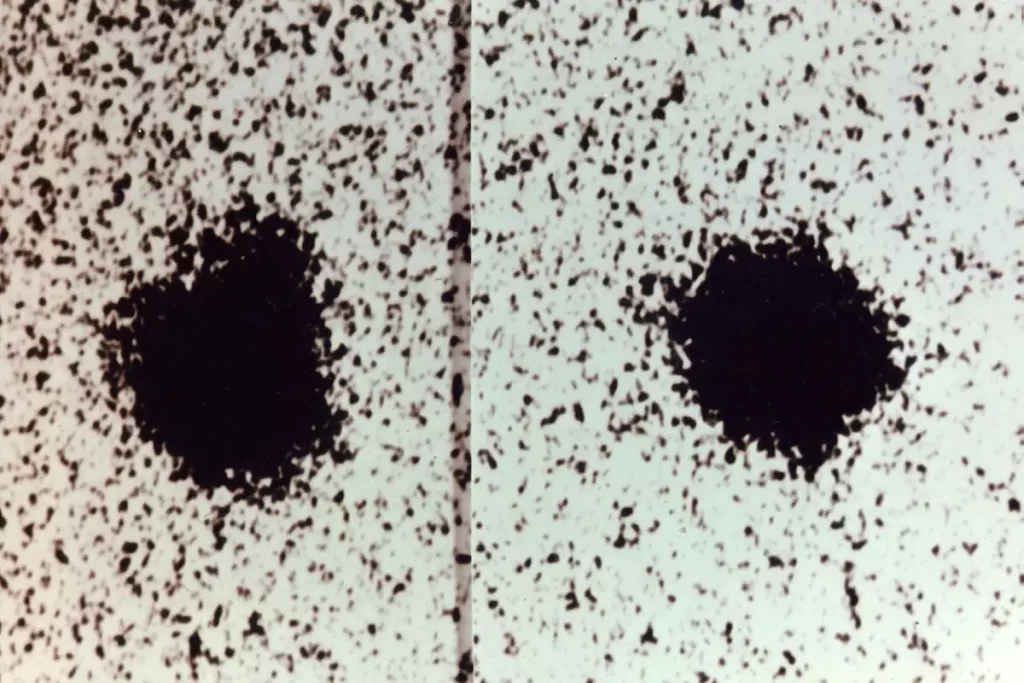 The International Astronomical Union formally announced Christy's discovery to the world on July 7, 1978.
Now we know that Pluto has a total of 5 moons, and with a mean radius of 606.0±0.5 km (about 376 miles), Charon is the largest of them. Pluto's other moons are Hydra (discovered in 2005), Kerberos (discovered in 2011), Nix (discovered in 2005), and Styx (discovered in 2012).
James "Jim" Christy proposed the name Charon after the mythological ferryman who carried souls across the river Acheron, one of the five mythical rivers that surrounded Pluto's underworld. Apart from the mythological connection for this name, Christy chose it because the first four letters also matched the name of his wife, Charlene.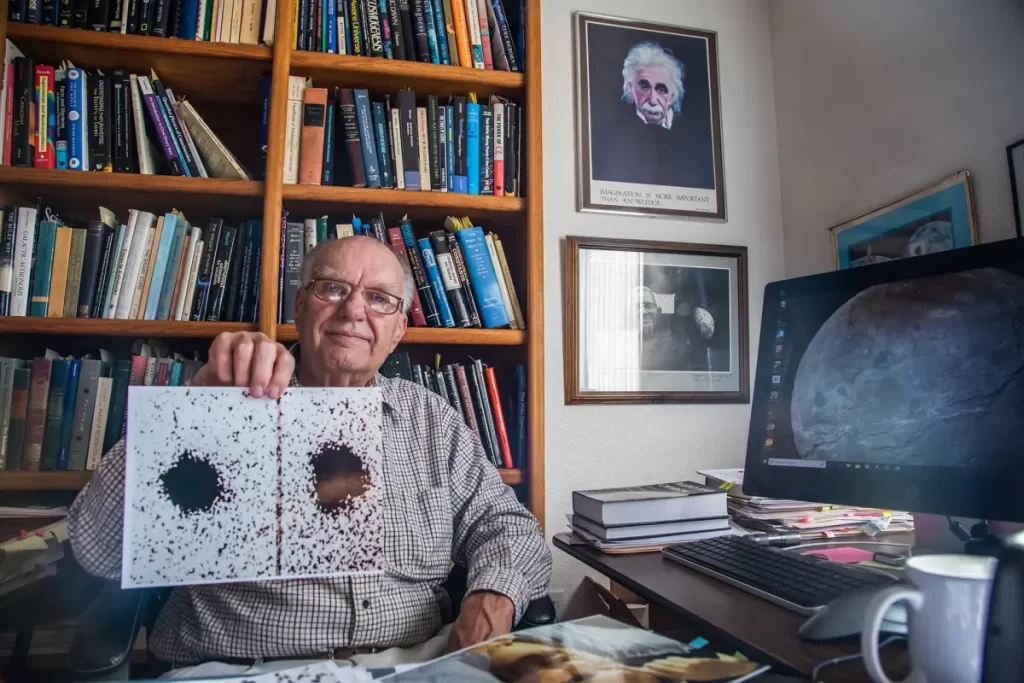 Charon
At half the size of Pluto (mean radius: 606.0±0.5 km or about 376 miles, Pluto's radius is 1,188.3 km or 738 miles), Charon is the largest of Pluto's moons and the largest known satellite relative to its parent body.
Pluto-Charon is our solar system's only known double planetary system. The same surfaces of Charon and Pluto always face each other, a phenomenon called mutual tidal locking.
We see only one side of our moon due to tidal locking, but the Earth is not tidally locked to the moon (it is not a mutual tidal locking), so an observer on the Moon can see all of the Earth's surface as the planet rotates. But, on Pluto, an observer will see always the same face of Charon and vice-versa.
In other words, Charon neither rises nor sets, but hovers over the same spot on Pluto's surface.
Charon orbits Pluto every 6.4 Earth days. The distance between Pluto and Charon is 19,640 km (12,200 miles).
Charon has no significant atmosphere, while the dwarf planet it orbits, Pluto, does. Pluto has a thin, tenuous atmosphere that expands when it comes closer to the Sun and collapses as it moves farther away – similar to a comet.
Based on observations made by NASA's New Horizons spacecraft, the mass ratio of Charon to Pluto is 0.1218:1. This is much larger than the Moon to the Earth: 0.0123:1. Because of the high mass ratio, the barycenter (center of mass) is outside of the radius of Pluto. That's why the Pluto-Charon system has been referred to as a "double planetary system".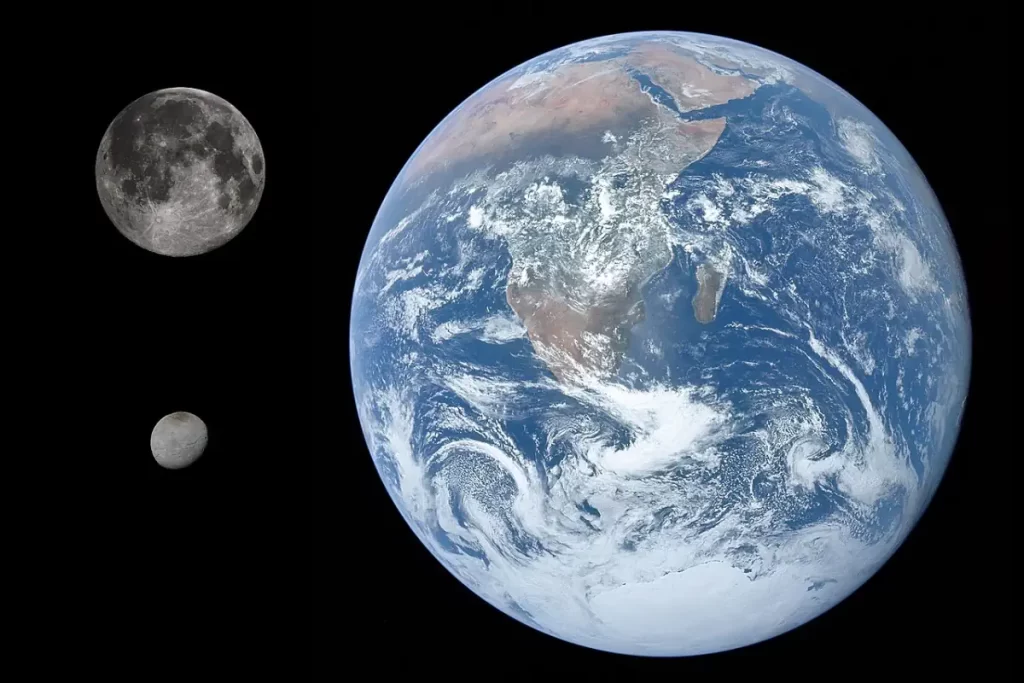 Characteristics of Charon
Mean radius: 06.0±0.5 km (about 376 miles) (0.095 Earths, 0.51 Plutos). The radius of Pluto: 1,188.3 km (738 miles)
Mass: 1.586±0.015)×1021 kg (2.66×10−4 Earths) (12.2% of Pluto)
Density: 1.702±0.017 g/cm3
Composition: 55% rock to 45% ice (± 5%), whereas Pluto is about 70% rock
Surface gravity: 0.288 m/s2 (Earth: 9.807 m/s2, Pluto: 0.62 m/s2)
Escape velocity: 0.59 km per second (0.37 mi/s), Earth: 11.2 km/s (6.96 mi/s), Pluto: 1.21 km/s (0.75 mi/s)
Temperature: -220 °C (53 K)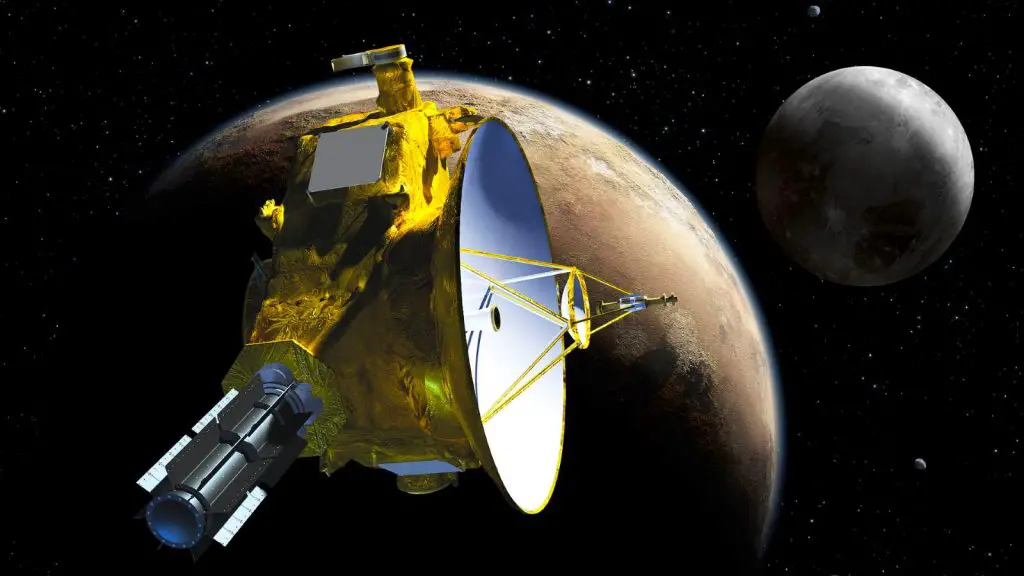 Sources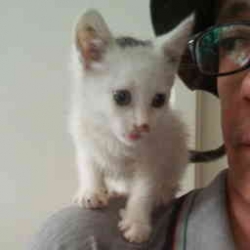 Latest posts by M. Özgür Nevres
(see all)