This NASA visualization shows a rapid decline in Arctic Sea ice over the last 35 years, based on satellite observations. The situation is really bad: in the 1st week of January 1988, over 1.2 million sq. miles (3.1 million km2) were covered by sea ice 4 years of age or older, compared with just over 44,000 sq. miles (114,000 km2) in the same week in 2019. Less than 5% once it was!
Arctic sea ice reaches its minimum each September. The 2012 sea ice extent is the lowest in the satellite record.
It likely reached its 2019 minimum extent on September 18. At 1.60 million square miles (4.15 million square kilometers), this year's summertime extent is effectively tied for the second in the satellite record (tied with 2007 and 2016), since modern record-keeping began in the late 1970s, according to NASA and the National Snow and Ice Data Center.
Changes in Arctic sea ice cover have wide-ranging impacts. The sea ice affects local ecosystems, regional and global weather patterns, and the circulation of the oceans, according to NASA.
Sources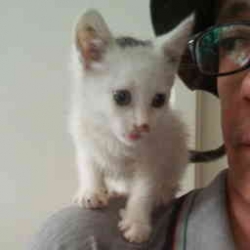 Latest posts by M. Özgür Nevres
(see all)