An amazing video published by RedBull channel: with that 360° HD Interactive video, you can explore Northeastern Italy's Dolomites from an eagle's point of view.
Dolomites
The Dolomites are a mountain range located in northeastern Italy. They form a part of the Southern Limestone Alps and extend from the River Adige in the west to the Piave Valley (Pieve di Cadore) in the east.
The Dolomites are renowned for skiing in the winter months and mountain climbing, hiking, cycling (the Italian grand tour Giro d'Italia every year visits some passes of the mountain range), and BASE jumping, as well as paragliding and hang gliding.
Free climbing has been a tradition since 1887 when 17-year-old Georg Winkler (1870-1888) soloed the first ascent of the pinnacle Die Vajolettürme. Unfortunately, Winkler was killed by an avalanche on the face of the Weisshorn (a major peak of the Alps and Switzerland) at the age of 18, in 1888.
The mountain range is also known as the "Pale Mountains". They were named after the carbonate rock "dolomite", a mineral which takes its name from 18th-century French mineralogist Déodat Gratet de Dolomieu (1750-1801), who was the first to describe the mineral. Dolomite is a common rock-forming mineral, a calcium magnesium carbonate with a chemical composition of CaMg(CO3)2.
A UNESCO World Heritage Site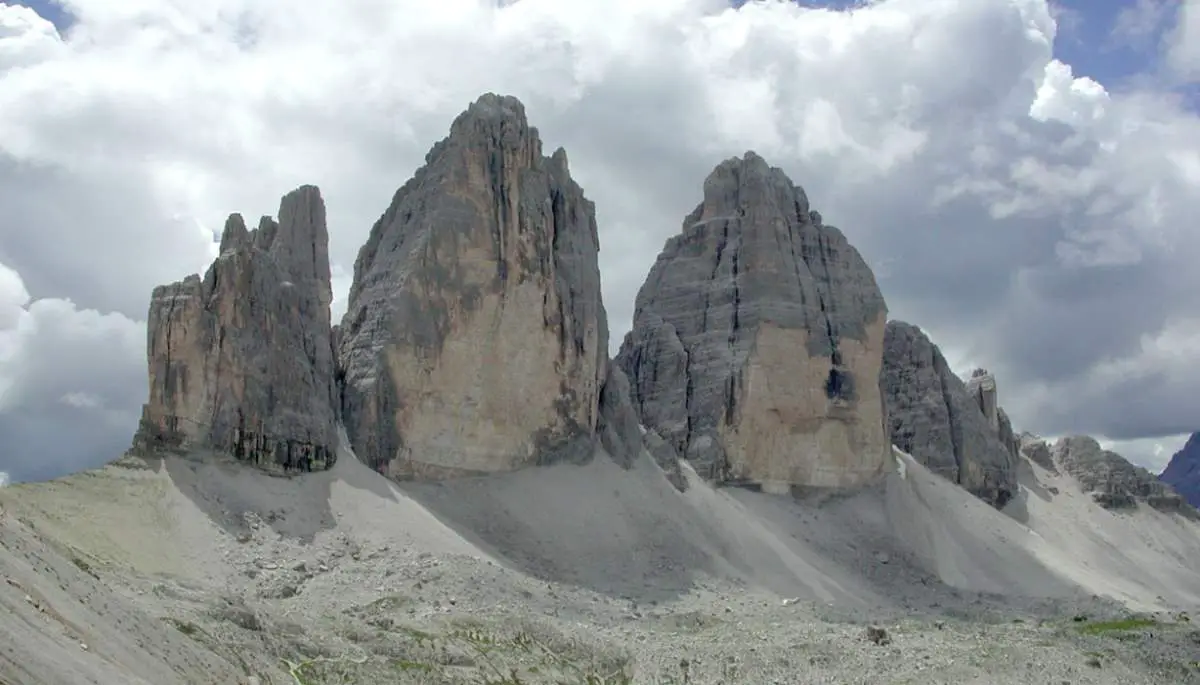 In August 2009, the Dolomites have been declared a UNESCO World Heritage Site. From the UNESCO website:
"The site of the Dolomites comprises a mountain range in the northern Italian Alps, numbering 18 peaks which rise to above 3,000 meters and cover 141,903 ha. It features some of the most beautiful mountain landscapes anywhere, with vertical walls, sheer cliffs, and a high density of narrow, deep, and long valleys. A serial property of nine areas that present a diversity of spectacular landscapes of international significance for geomorphology marked by steeples, pinnacles, and rock walls, the site also contains glacial landforms and karst systems. It is characterized by dynamic processes with frequent landslides, floods, and avalanches. The property also features one of the best examples of the preservation of Mesozoic carbonate platform systems, with fossil records."
Dolomites Guide
Boasting spectacular scenery and distinctive alpine culture, the Dolomites is one of Italy's finest gems. This dramatic region, characterized by its towering peaks, flower-studded alpine meadows, and pristine lakes, is one of the most popular hiking destinations in Europe, and with good reason. Although perhaps best known as Italy's premier winter sports destination, the Dolomites have plenty to offer travelers in the summer season.
Hiking in the Dolomites is a bucket-list adventure, with jaw-dropping views around every corner. The drama of these craggy mountains provides the perfect backdrop for an epic hike, punctuated by mountain rifugios, serene lakes, and green alpine meadows. What's more, this region has its own distinctive charm, a unique blend of Alpine traditions influenced by both Italian and Austrian cultures. You'll find picture-perfect villages, fascinating history, and delicious food everywhere you go.
If you're thinking of planning a hiking trip to the Dolomites, check out this Dolomites guide of the best trails together with some helpful hints and insider tips on how to make the most of your adventure.
Sources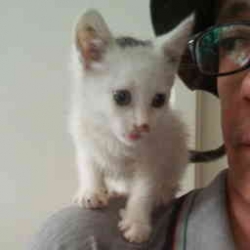 Latest posts by M. Özgür Nevres
(see all)