On April 1, 1960, the world's first weather observation satellite (TIROS-1) was launched from Cape Canaveral, Florida. It became operational for 78 days, despite the mission duration being 90 days.
April 1 story of what happened this day in Science, Technology, Astronomy, and Space Exploration history.
Tiros-1
IROS-1 (Television Infrared Observation Satellite) was the first weather satellite launched by the United States on April 1, 1960. It was designed to gather data on the Earth's weather patterns and transmit it back to Earth for analysis.
The satellite was built by the Radio Corporation of America (RCA) and was launched from Cape Canaveral, Florida. TIROS-1 was a small satellite, weighing only 122.5 kilograms (270 lb), and was cylindrical in shape, measuring 42 inches (1.1 meters) in length and 22 inches (0.56 meters) in diameter.
TIROS-1 was equipped with two television cameras and two video recorders, which were used to capture images of the Earth's weather patterns. It was also equipped with temperature and humidity sensors, as well as a radiation detector.
The satellite orbited the Earth every 98.5 minutes and transmitted data back to Earth at a frequency of 136.77 MHz. During its 78-day mission, TIROS-1 sent back 23,000 photos of the Earth, including the first images of a tropical storm and a hurricane from space, 19,000 of them usable for weather analysis. It also captured the first television picture of Earth from space.
TIROS-1 was a groundbreaking achievement in the field of meteorology and paved the way for further advances in weather forecasting and satellite technology. It demonstrated the value of using satellites to monitor weather patterns and showed that it was possible to gather accurate data from space.
April 1 in Science, Technology, Astronomy, and Space Exploration history
1960: The first weather observation satellite [TIROS-1] was launched
Sources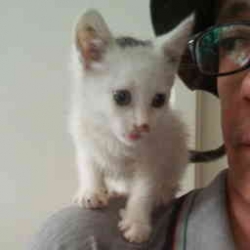 Latest posts by M. Özgür Nevres
(see all)