India's recent Chandrayaan-3 mission successfully touched down on the moon on August 23, 2023, marking a triumphant moment following the 2019 failure of its predecessor, Chandrayaan-2.
As the third installment of ISRO's Chandrayaan program, Chandrayaan-3 (Moon-craft in translation) embarked on its journey with the Vikram lander and Pragyan rover, mirroring the Chandrayaan-2 setup. With its propulsion module functioning similarly to an orbiter, the mission carried its components to a 153 x 163 km lunar orbit.
The need for Chandrayaan-3 arose after a software hiccup caused Chandrayaan-2's lander to crash after its lunar orbit insertion. Chandrayaan-3 launched on 14 July 2023, at 2:35 pm IST, with its lander and rover settling near the lunar south pole on 23 August 2023. The significant landing event unfolded at 5:34 am PT (6:04 pm IST), making India a pioneer in several lunar achievements:
The first nation to land and operate a rover on the Moon's south pole.
The second country in the 21st century, after China, to achieve a controlled lunar landing.
Fourth nation in history to execute a controlled moon landing.
In the backdrop of this success, Russia's Luna-25 mission, which aimed to surpass India's feat, faced an unfortunate crash after disconnecting from their space agency, Roscosmos.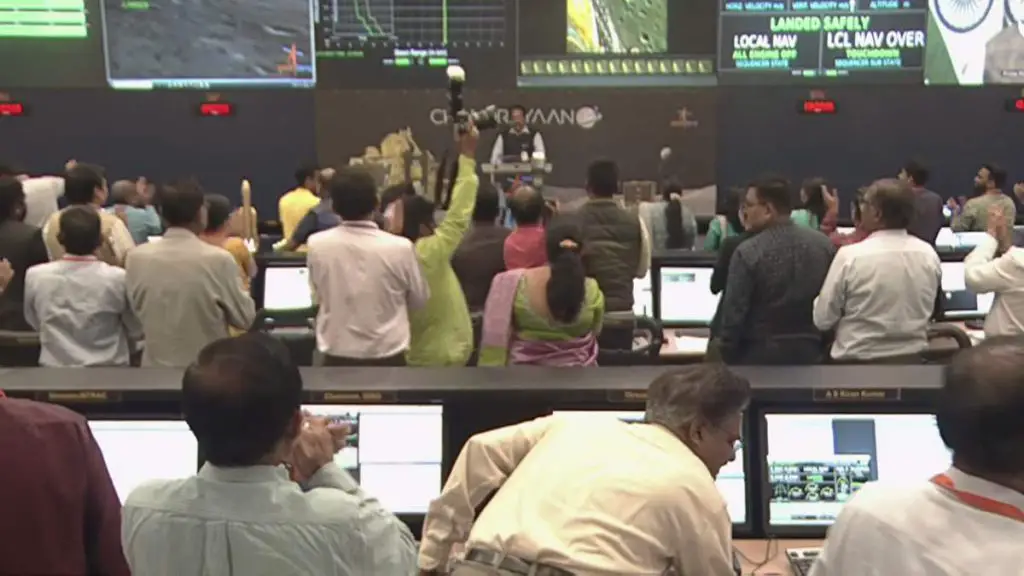 Chandrayaan-3
ISRO initiated the Chandrayaan-3 mission using their "Launch Vehicle Mark-III" from the Satish Dhawan Space Centre in Sriharikota. Constructed with a modest budget of under $75 million, Chandrayaan-3 encompasses a propulsion module, lander, and rover equipped with seven scientific tools.
Mission Objectives
Safely achieving a soft landing on the Moon's surface with the lander.
Showcasing the rover's ability to navigate and operate on the Moon.
Conducting on-site studies and experiments using lunar materials to gain insights into the Moon's composition.
Payloads
Lander
Chandra's Surface Thermophysical Experiment (ChaSTE) will measure the thermal conductivity and temperature of the lunar surface.
Instrument for Lunar Seismic Activity (ILSA) will measure the seismicity around the landing site.
Langmuir Probe (LP) will estimate the plasma density and its variations.
Rover
Alpha Particle X-Ray Spectrometer (APXS) will derive the chemical composition and infer the mineralogical composition of the lunar surface.
Laser Induced Breakdown Spectroscope (LIBS) will determine the elemental composition (Mg, Al, Si, K, Ca, Ti, Fe) of lunar soil and rocks around the lunar landing site.
Propulsion module
Spectro-polarimetry of Habitable Planet Earth (SHAPE) to study the spectral and polarimetric measurements of Earth from the lunar orbit in the near-infrared (NIR) wavelength range (1-1.7 μm).
Lunar Rover Specifications
Designed with six wheels
Weighs 26 kilograms (57 pounds)
Can travel up to 500 meters (1,600 feet)
Measures 917 mm (3.009 feet) in length, 750 mm (2.46 feet) in width, and 397 mm (1.302 feet) in height.
Learning from past shortcomings, the Chandrayaan-3 lander boasts enhanced sensors, software, and propulsion mechanisms. ISRO incorporated extensive testing to ensure the lander's resilience for a smooth landing. The lander aims to explore seismic activities, near-surface plasma, and various lunar characteristics. Although the Chandrayaan-3 rover mirrors its Chandrayaan-2 counterpart, both the lander and rover have a mission span of one lunar day or 14 Earth days.
India's lunar journey, which unveiled water molecules on the moon in 2008, has come a long way. While Chandrayaan-2's lander faced setbacks, its orbiter remains active, playing a crucial role in the recent successful landing of Chandrayaan-3 by assisting in communications between the lander and Earth.
Sources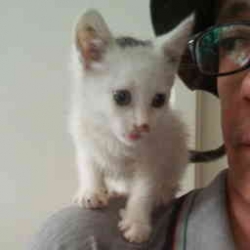 Latest posts by M. Özgür Nevres
(see all)