Sometimes, animals from different species become good friends. Here are 5 interesting interspecies friendships between animals.
1. Friendship between a baby monkey and a lion cub
A baby monkey playing with a lion cub at Guaipo Manchurian Tiger Park in Shenyang. There are also two cute tiger cubs playing with each other in the background.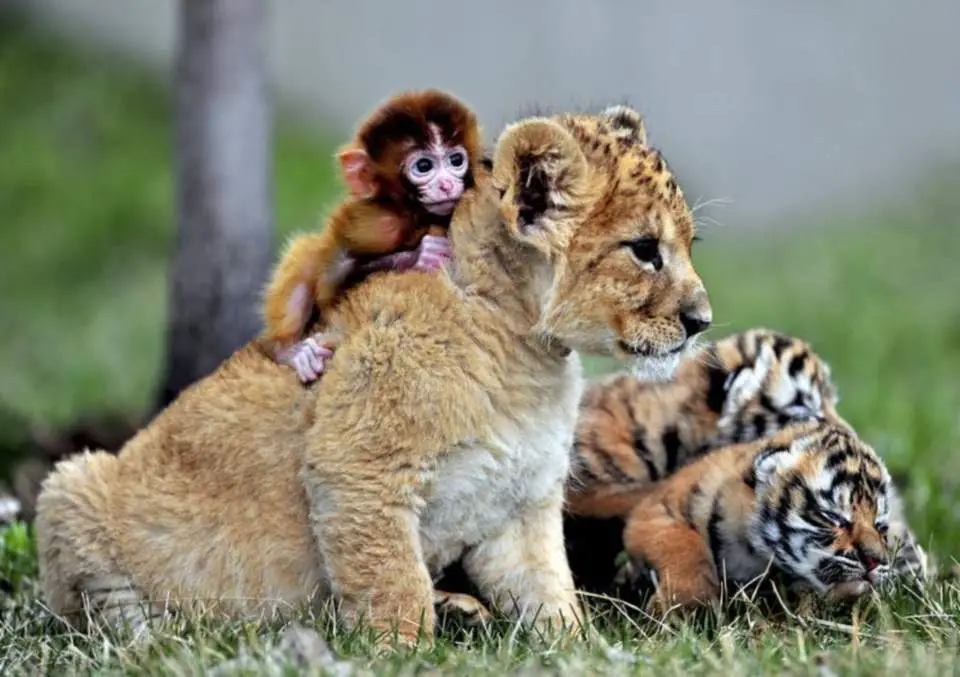 How a lion cub and a baby monkey become friends?
According to zoo officials, both of these cute animals' mothers didn't have enough breast milk to feed their babies. So, caretakers bottle-fed them.
After spending some time with one another, the lion cub and baby monkey became best friends.
The lion cub was 36 days old and the baby monkey was just 16-days-old when the staff started bottle feeding them.
2. A mother cat adopts a baby hedgehog
In the 2017 summer, a mother cat adopted an orphaned baby hedgehog at the Bosphorus University, Istanbul, where I was working at the time.
3. A stray cat and a stray dog sleeping in the same kennel
During 2019/2020 winter, on a snowy and really cold night, I went out to deliver food to stray cats and dogs. I saw a stray dog and a stray cat sleeping in the same kennel. They were so adorable. I took photos and videos of these beauties.
The traditional belief that cats and dogs are natural enemies is not always true. If appropriately socialized, cats and dogs may have relationships that are not antagonistic, and dogs raised with cats may prefer the presence of cats to other dogs. But unsocialized cats and dogs usually don't like each other.
Here is another photo of a dog-cat friendship, which I took in the summer of 2014 in Bodrum, Turkey.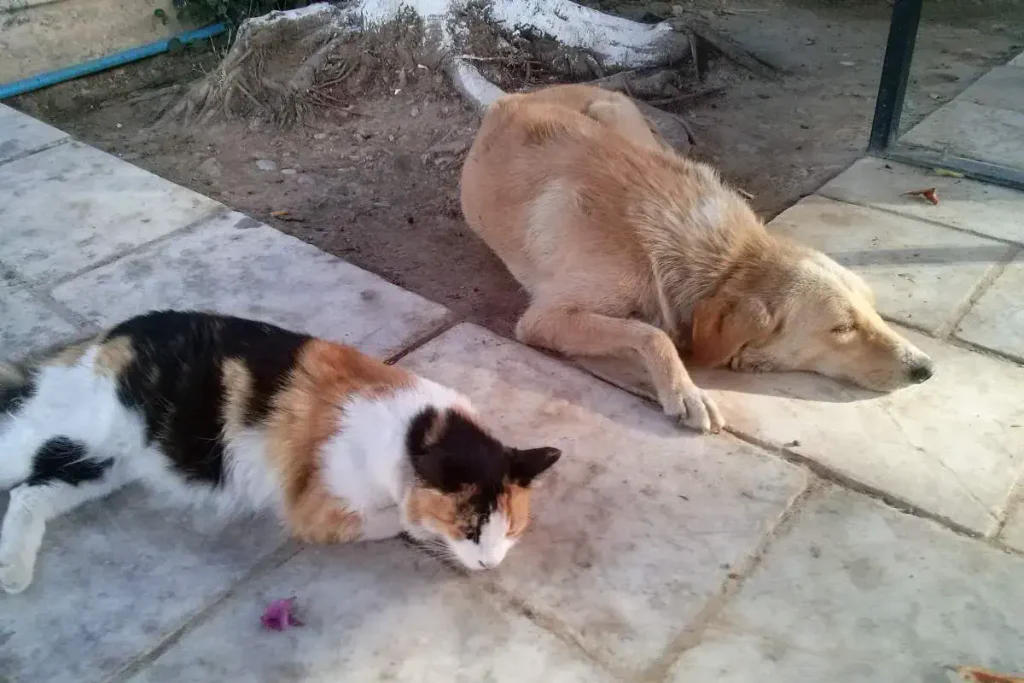 4. Friendship between BiBi the monkey and Ody the cat
5. Tiger, Bear and Lion Live Together As Friends
Baloo the black bear, Shere Khan the Bengal tiger, and Leo the African lion known as "The BLT": The bear, the lion, and the tiger.
They came to Noah's Animal Sanctuary in 2001 after they were discovered by police officers in a basement of an Atlanta home during a raid.
All three cubs were frightened, malnourished, and infected with internal and external parasites when the Georgia Department of Natural Resources brought them to Noah's Ark.
The American bear, Baloo, and Shere Khan, the Bengal tiger, were named after the characters from The Jungle Book, a 1967 Walt Disney anime film.
Baloo, Leo, and Shere Khan eat, sleep, and play together and even seek out grooming and affection from one another, head rubbing and licking each other.
Unfortunately, the trio became a pair on August 11, 2016, when Leo the African lion was put to sleep at the age of fifteen due to multiple tumors in his liver.
In late 2018, Shere Khan fell ill and in early December it was reported that he was in critical condition. On December 18, he died at 17 and a half years of age as a result of failing body functions. Shere Khan has been laid to rest next to his brother, Leo.
As of September 2021, Baloo the black bear is still alive. He currently enjoys being in the creek that runs along his enclosure or relaxing on the porch connected to the clubhouse. He also enjoys the occasional Tootsie Pop or Oreo as those are his favorite treats.
Sources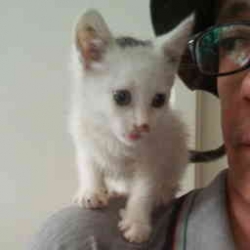 Latest posts by M. Özgür Nevres
(see all)