Russia's Progress 70 resupply spacecraft set a milestone for International Space Station operations when it arrived in a record time: just three hours and 40 minutes, or only two Earth orbits (of the ISS). The uncrewed spacecraft delivered the cargo which includes 530 kg of propellant, 52 kg of oxygen gas, 420 kg of water, and 1,565 kg of "dry" cargo such as food and other equipment to the space station.
The spacecraft launched at 5:51 p.m. EDT (3:51 a.m. July 10 in Baikonur) from the Baikonur Cosmodrome in Kazakhstan. Less than 10 minutes after the launch, the resupply ship reached preliminary orbit and deployed its solar arrays and navigational antennas as planned. The spacecraft then made two orbits of Earth before docking at 9:31 p.m. EDT to the Pirs Docking Compartment of the International Space Station.
The quickest previous trips to the space station, pulled off by Progress freighters and crew-carrying Russian Soyuz spacecraft, had taken about 6 hours and required four orbits of our planet. And this is the short rendezvous trajectory which has been implemented since 2013.
Before that, the journey was taking two days. Still, if the Soyuz rocket misses the necessary launch window or any of the upcoming engine burns do not occur as planned, the Soyuz spacecraft has enough fuel to revert to a two-day-long rendezvous. This happened in March 2014 because of an altitude control problem. And thus, the rendezvous was replanned to the formerly used long trajectory.
Monday's launch and docking of Russia's Progress 70 resupply ship set a milestone for station operations when it arrived in just three hours and 40 minutes, or only two Earth orbits. pic.twitter.com/H16UT12RuD

Intl. Space Station (@Space_Station) July 13, 2018
NASA officials wrote in a statement that the newly completed flight was designed to "demonstrate an expedited capability that may be used on future Russian cargo and crew launches".
Progress 70 spacecraft will remain docked at the International Space Station until January 2019. It will then be loaded with waste and sent to burn up in Earth's atmosphere.
Sources
"Lift Off of a Same-Day Cargo Delivery to the Space Station" on NASA.gov
"Russian Cargo Ship Sets New Record for Fastest Trip to Space Station" on Space.com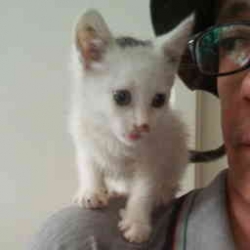 Latest posts by M. Özgür Nevres
(see all)