The European Space Agency has published an amazing grand tour of the International Space Station (ISS). ESA astronaut Luca Parmitano and NASA astronaut Drew Morgan take you on a 1+ hour unique tour of the orbiting laboratory.
This amazing grand tour of the ISS was shot in one take with two cameras strapped together. Astronauts Parmitano and Morgan take it in turns to guide you through the modules of the station and even the Soyuz MS-15 spacecraft docked to the orbital outpost.
This is the first tour of the International Space Station with two astronauts presenting and the first done in a single take. At the time this video was shot (around the New Year 2020), there were 6 astronauts/cosmonauts aboard the station and you can see passing colleagues include NASA astronauts Jessica Meir and Christina Koch exercising (who performed the first-ever all-female spacewalk in October 2019) and Russian cosmonauts Alexander Skvortsov and Oleg Skripochka.
At the time of recording, there were three supply vehicles were docked at the station, the Russian Progress MS-13, SpaceX's Dragon-19, and Northrup Grumman's Cygnus-12, as well as two crew vehicles, the Soyuz MS-15 and Soyuz MS-13.
The map overlay graphic erroneously shows the future Nauka module instead of Pirs. The Russian Multipurpose Laboratory Module Nauka is planned for launch in the future and will replace Pirs, but it was mistakenly put on the map already (see notes 1).
"No matter how many times you see you look outside, the view is never the same. It's always different. The light may be different, the time of the year may be different, the clouds are always different, and, with a little bit of luck, we will be different too."

Luca Parmitano
Grand tour of the International Space Station – timestamps
You can skip to specific modules or features using the timestamps below.
0:00:00 Soyuz MS-15: Launched on September 25, 2019, it carried two members of the Expedition 61 crew, NASA astronaut Jessica Meir and the Russian cosmonaut Oleg Skripochka, and a short duration visiting crew member, Emirati astronaut Hazza Al Mansouri to the International Space Station. Mansouri became the first person from the United Arab Emirates in space. He returned back to Earth aboard Soyuz MS-12 with Aleksey Ovchinin and Nick Hague on October 3, ending Expedition 60. (Related: Journey to the International Space Station with Soyuz Spacecraft)
0:04:53 Zvezda service module: Launched on July 12, 2000, and docked with the Zarya module on July 26, 2000, Zvezda (means "star" in Russian) was the third module launched to the International Space Station. It provides all of the station's life support systems, as well as living quarters for two crew members. It is the structural and functional center of the Russian portion of the station – the Russian Orbital Segment. The module contains the European Space Agency's Digital Management System, a computer that controls the ISS. It is also the home of the Lada Greenhouse (named after the ancient Russian goddess of spring), which is a acientific experiment for growing plants in space.

Length: 43 feet (13.1 meters)
Diameter: 13.5 feet (4.1 meters)
Solar Array Span: 97.5 feet (29.7 meters)
Mass: 54,242 pounds (24,604 kg)
Attitude control: 32 engines
Orbital maneuvering: 2 engines
0:08:01 Pirs: Launched on 14 September 2001, Pirs is a Russian module on the International Space Station (see notes 1, 2). It provides the ISS with one docking port for Russian Soyuz and Progress spacecraft, and allowed egress and ingress for spacewalks by cosmonauts.

Length: 16 feet (4.9 meters)
Diameter: 8.4 feet (2.6 meters)
Mass: 8,461 pounds (3,838 kg)
0:09:27 Mini Research Module-2 (MRM-2): Docked on November 12, 2009, Poisk (Russian for "search") is a docking module of the International Space Station. It is almost identical to Pirs module.

Length: 16 feet (4.9 meters)

Diameter: 8.4 feet (2.6 meters)
Mass: 8,367 pounds (3,795 kg)

0:10:30 Soyuz MS-13: Launched on 20 July 2019, the 50th anniversary of the first moon landing, Soyuz MS-13 carried three members of the Expedition 50 to the International Space Station: Aleksandr Skvortsov, Luca Parmitano, and Andrew R. Morgan. It carried Christina Koch instead of Morgan back home on February 20, 2020.
0:11:44 Mini Research Module-2 (MRM-2)
0:12:27 Progress spacecraft: It is a Russian expendable cargo spacecraft that delivers supplies to the International Space Station.
0:13:19 Zarya or Functional Cargo Block (FGB): Launched on November 20, 1998, it is the first module of the International Space Station to have been launched. The U.S.-funded and Russian-built Zarya, which means "Sunrise" when translated into English, is actually a U.S. component of the station, although it was built and launched by Russia. The module was built by the Khrunichev State Research and Production Space Center, which is also known as KhSC, in Moscow under a subcontract to The Boeing Company for NASA.

Length: 41.2 feet (12.5 meters)
Diameter: 13.5 feet (4.1 meters)
Mass: 42,600 pounds (19,323 kg)

0:17:12 Mini Research Module-1 (MRM-1): The Rassvet (means "first light", also can be translated by the "dawn") module was launched on May 14 May, 2010, and was connected to the International Space Station on May 18, 2010. It is used primarily for cargo storage and some payload operations. The module is attached to the Earth-facing port of the Zarya module. It also provides a fourth docking port on the Russian segment of the station for the docking of Soyuz and Progress vehicles.

Length: 19.7 feet (6 meters)
Diameter: 7.7 feet (2.3 meters)
Mass: 11,188 pounds (5.074 kg)
0:19:36 Pressurized Mating Adapter (PMA): It is a class of spacecraft adapters that convert the Common Berthing Mechanism (CBM) used on the U.S. Orbital Segment to APAS-95 docking ports. APAS (Androgynous Peripheral Attach System) was selected for the Space Shuttle-Mir program and manufactured by the Russian aerospace company RKK Energiya. Energia's code for the Shuttle APAS is APAS-95. The system was also selected to join the American and Russian modules on the International Space Station and to allow the Space Shuttle to dock. Thanks to this, Shuttle's Orbiter Docking System remained unchanged from when it was used for the Shuttle-Mir Program in 1995.
0:20:42 Node-1 Unity: Launched on December 4, 1998, and docked on December 6, 1998, The Unity connecting module, also known as Node 1, is the first U.S.-built component of the International Space Station. It connects the Russian and United States segments of the station, and is where astronauts and cosmonauts eat meals together.

Length: 18 feet (5.5 meters)
Diameter: 14 feet (4.2 meters)
Mass: 26,225 pounds (11,895 kg)

0:22:46 Northrop Grumman Cygnus NG-12: It was the 12th flight of the Northrop Grumman robotic resupply spacecraft Cygnus to the International Space Station under the Commercial Resupply Services 2 (CRS-2) contract with NASA.
0:27:32 Quest Joint Airlock: Launched on July 14, itn is the primary airlock for the International Space Station. Quest was designed to host spacewalks with both NASA's Extravehicular Mobility Unit (EMU) spacesuits and the Russian Orlan space suits.
0:29:27 Node-3 Tranquility: Launched on February 8, 2010 and docked on February 12, 2010, it provides additional room for crew members and many of the space station's life support and environmental control systems. These systems include air revitalization, oxygen generation and water recycling. A waste and hygiene compartment and a treadmill also are located there. Tranquility is connected to the port side of the Unity node and can provide additional docking points for vehicles. Tranquility was built for NASA by Thales Alenia Space in Turin, Italy, under contract to ESA.

Length: 22 feet (6.7 meters)
Diameter: 14 feet (4.3 meters)
Mass: 39,665 pounds (17,992 kg)

0:30:58 T2 Colbert Treadmill: The T2 Combined Operational Load Bearing External Resistance Treadmill, or Colbert is adapted from a regular treadmill but designed so as not to shake the rest of the Station. This vibration damping system does not use power and hence makes it more reliable. The astronauts use elastic straps over the shoulders and round the waist to keep them in contact with the running belt and generate the foot force necessary to give the astronaut's bones and muscles a workout in weightlessness. The treadmill is also wider than the TVIS treadmill in the Zvezda Module. Although it is built to handle 240,000 km of running, it will likely see about 60,000 km during its time in orbit.
0:31:17 Toilet
0:33:38 Cupola at night: Cupola Observational Module is a small module designed for the observation of operations outside the station such as robotic activities, the approach of vehicles, and spacewalks. Its six side windows and a direct nadir viewing window provide spectacular views of Earth and celestial objects. The windows are equipped with shutters to protect them from contamination and collisions with orbital debris or micrometeorites. The cupola house the robotic workstation that controls the Canadarm2.

Height: 4.7 feet (1.4 meters)
Diameter: 9.8 feet (3 meters)
Mass: 4,136 pounds (1,876 kg)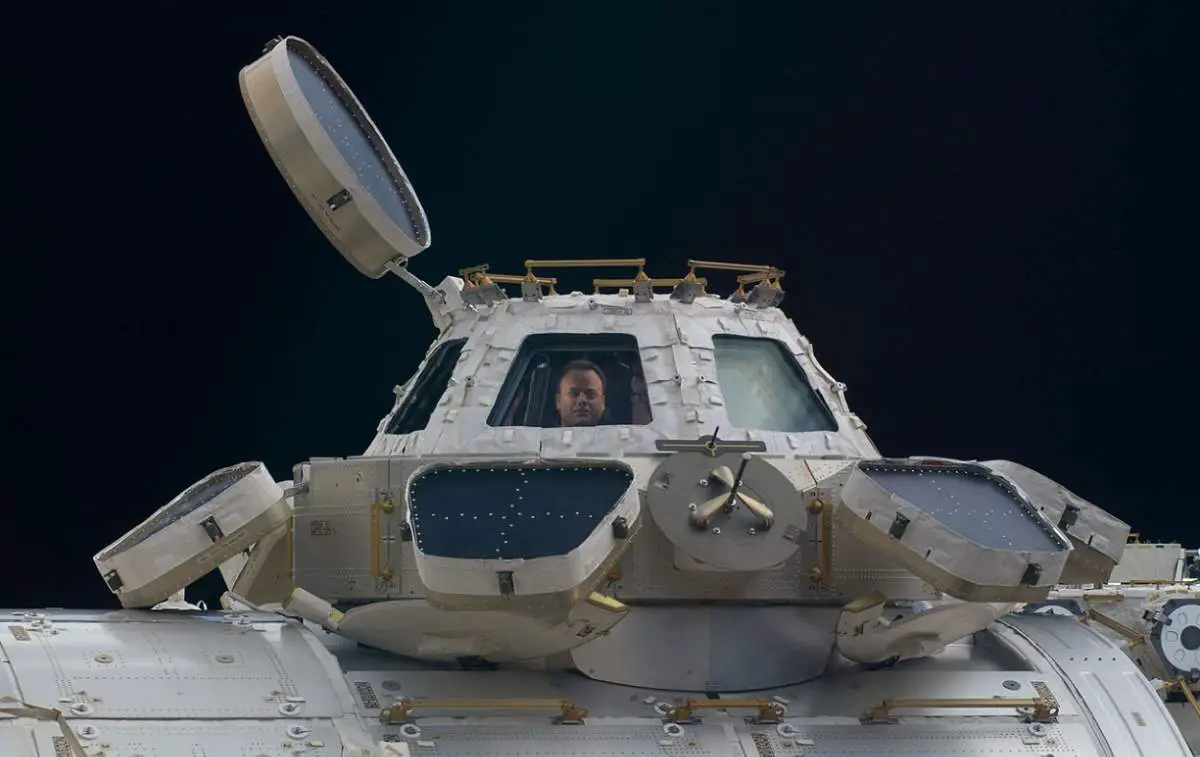 0:34:11 Permanent Multipurpose Module Leonardo (PMM): Launched on February 24, 2011, and installed on March 1, it is primarily used for storage of spares, supplies and waste on the Intrenational Space Station.
0:36:42 U.S. Destiny Laboratory Module: Launched: February 7, 2001 and installed on February 10, 2001, the U.S. Laboratory Module, called Destiny, is the primary research laboratory for U.S. payloads, supporting a wide range of experiments and studies contributing to health, safety, and quality of life for people all over the world. Science conducted on the International Space Station offers researchers an unparalleled opportunity to test physical processes in the absence of gravity. The results of these experiments will allow scientists to better understand our world and ourselves and prepare us for future missions. Destiny provides internal interfaces to accommodate 24 equipment racks for accommodation and control of the International Space Station systems and scientific research.

Length: 28 feet (8.5 meters)
Diameter: 14 feet ()
Mass: 32,000 pounds ()
Scientific racks: 13
System racks: 11

0:37:45 Robotics station for Canadarm2: Canadarm2 is part of Canada's contribution to the International Space Station. This 57.7-foot-long (17.6 meters) robotic arm was extensively involved in the assembly of the orbiting laboratory. It lends a helping hand to:

perform Station maintenance
move supplies, equipment, Dextre (also known as the Special Purpose Dexterous Manipulator (SPDM), is a two armed robot, or telemanipulator, which is part of the Mobile Servicing System) and even astronauts/cosmonauts
perform "cosmic catches" by grappling visiting vehicles and berthing them to the International Space Station

0:38:40 Exercise bike: The International Space Station has an exercise bike which is used for endurance training. The exercise bike used by the European and American astronauts on the space station is called the Cycle Ergometer with Vibration Isolation and Stabilization, or CEVIS. Cosmonauts also have a cycle called VELO. These stationary bikes provide bone strength exercise for the legs. When the large leg muscles work they need more blood. Working muscles stimulate the heart to pump more blood, and you breathe faster to get more oxygen in. Cycle training on the International Space Station also maintains endurance and cardio-vascular fitness of the crew.
0:42:21 Node-2 Harmony: Launched on October 23, 2007, and installed on October 26, 2007, the module acts as an internal connecting port and passageway to international science labs and cargo spacecraft. Harmony is a utility hub, providing air, electrical power, water, and other systems essential to support life on the International Space Station. Harmony distributes resources from the station's truss to the Destiny lab, to the European Space Agency's Columbus Laboratory, and to the Japanese Kibo Laboratory. In addition to increasing the living and working space inside the station, its exterior also serves as a work platform for the International Space Station's robotic arm, Canadarm2.

Length: 22 feet (6.7 meters)
Diameter: 14 feet (4.3 meters)
Mass: 32,599 pounds (14,787 kg)

0:44:40 SpaceX Dragon: Also known as Dragon 1 or Cargo Dragon is a partially reusable cargo spacecraft (see notes 3).
0:46:35 European laboratory Columbus: Launched: February 7, 2008 and installed on February 11, 2008, the Columbus laboratory is Europe's largest contribution to the International Space Station. It is a multifunctional pressurized laboratory permanently attached to the Harmony Module. The lab allows researchers on the ground, aided by the station's crew, to conduct a wide variety of research in a microgravity environment. In addition, experiments and applications can be conducted outside the module in the vacuum of space, thanks to four exterior mounting platforms that can accommodate external payloads in space science, Earth observation and technology.

Length: 22.6 feet (6.9 meters)
Diameter: 14.7 feet (4.5 meters)
Mass: 22,700 pounds (10,297 kg)
Payload racks: 10

0:49:53 Japanese laboratory Kibo: Launched on May 31, 2008 and installed on June 3, 2008, it is Japan's contribution to the International Space Station and was launched and assembled over three space shuttle missions. Kibo was designed for scientific research activities on orbit and also enables educational, cultural, and commercial opportunities. The U.S. segment of the station provides Kibo with air, power, data, and cooling fluid.

Logistics Module

​Length: 13.9 feet (4.2 meters)
Diameter: 14.4 feet (4.4 meters)
Mass: 4,200 pounds (1,905 kg)

Pressurized Module

​Length: 36.7 feet (11.2 meters)
Diameter: 14.4 feet (4.4 meters)
Mass: 35,050 pounds (15,898 kg)

Exposed Facility

​Length: 18.4 feet (5.6 meters)
Width: 13.1 feet (4 meters)
Mass: 9,038 pounds (4,100 kg)

0:56:17 Space Station fly through
1:00:43 Cupola daytime
1:04:27 Goodbye from Cupola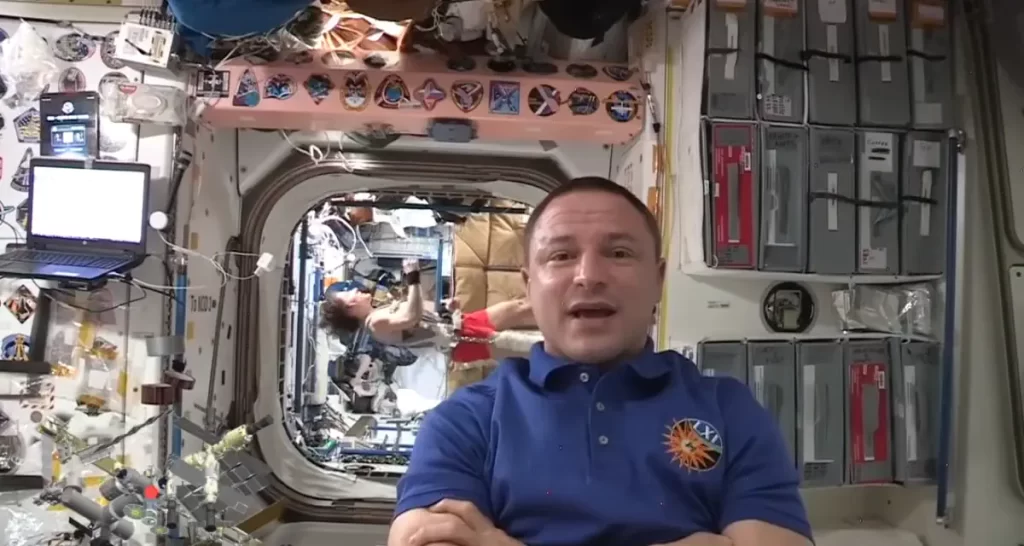 Notes
Nauka module was launched on July 21, 2021, and uccessfully docked to the International Space Station on July 29, 2021. Also known as the Multipurpose Laboratory Module-Upgrade (MLM-U), it is funded by the Roscosmos.
Pirs module was docked to the Zvezda module for almost 20 years, until 26 July 2021. It was decommissioned and undocked by Progress MS-16 to make room for the new Nauka module.
SpaceX developed a second version called Dragon 2, which is capable of transporting humans.
Sources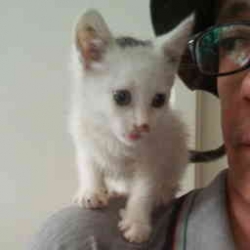 Latest posts by M. Özgür Nevres
(see all)