This wonderful 4K ultra-HD time-lapse video below shows the launch of the Progress MS-10 spacecraft (identified by NASA as Progress 71 or 71P) as seen by the International Space Station (ISS). The resupply mission departed from Baikonur Cosmodrome on November 16, 2018, to deliver fuel and other supplies to the ISS.
The launch also marked the return to flight of the Soyuz-FG rocket variant after its launch failure with the Soyuz MS-10 spacecraft on October 11, 2018. The cargo ship successfully docked at the ISS on November 18.
Progress MS-10
Progress MS-10 (Russian: Прогресс МC-10) is a Progress spacecraft used by Roscosmos to resupply the International Space Station (ISS). It launched atop a Soyuz-FG rocket on November 16, 2018, at 18:14 UTC from the Baikonur Cosmodrome in Kazakhstan. It successfully docked as scheduled with the aft docking port of the Zvezda module on 18 November 2018 at 19:28 UTC.
The spacecraft has delivered 2,564 kg (5,653 lbs) of cargo and supplies to the International Space Station, including about 750 kg (1,653 lbs) of propellant, 75 kg (165,3 lbs) of oxygen and air, and 440 kg (970 lbs) of water.
According to the Russian Space Web website, Roscosmos listed a fresh copy of a bio-printer to replace a similar machine lost in the Soyuz MS-10 accident, as well as a "smart shelf," UM, designed to catalog stored items and relay this data to cosmonauts' portable computers.
The cargo ship also carried a control avionics unit to provide broadband communications on the Russian Segment via an already installed high-gain antenna on the Zvezda Service Module, SM. A cosmonaut, Sergei Prokopiev, from the Soyuz MS-09 crew, was also reported requesting specialty honey, which his family members put in his personal parcel.
Here is another 5K Ultra-HD video without annotation below:
Sources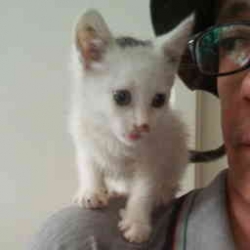 Latest posts by M. Özgür Nevres
(see all)