On May 4, 2019, the American space company SpaceX launched its 17th contracted cargo resupply mission (SpaceX CRS17, also known as SpX-17) to the International Space Station (ISS) aboard a Falcon 9 rocket, carrying 2,482 kg (5,472 lb) of cargo. You can watch the launch at 15:00 in the video at the end of this post.
Following the stage separation, Falcon 9's first stage landed successfully on the Of Course I Still Love You droneship that stationed in the Atlantic Ocean (the landing begins at 23:00 in the video below, at the end of this post).
Two days after the launch, the spacecraft docked at the Harmony module. There it remained for about one month before returning to Earth with a splashdown in the Pacific Ocean on June 3.
While attached to the station, the crew of the orbiting laboratory took a lot of photos of the spacecraft. One of the photos (below), showing the Dragon craft moments before being released from the Canadarm2 robotic arm, was unreal.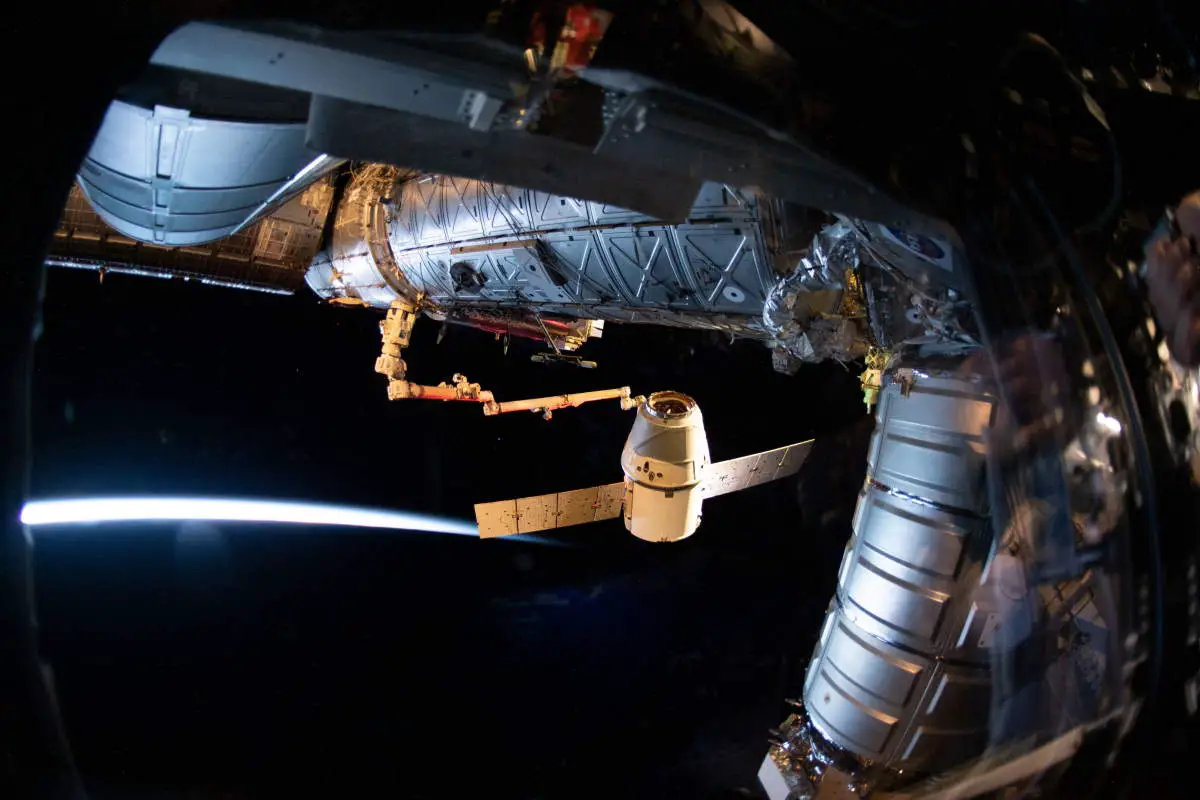 Sources
SpaceX CRS-17 on Wikipedia
"SpaceX's Amazing Dragon CRS-17 NASA Cargo Launch (and Landing!) in Photos" on Space.com
I am a software developer, a former road racing cyclist, and a science enthusiast. Also an animal lover! I write about the planet Earth and science on this website, ourplnt.com. You can check out my social media profiles by clicking on their icons.
Latest posts by M. Özgür Nevres (see all)