"Timeless Dreams" is an amazing video by the filmmakers led by Julian Tryba: in May 2015, over the span of three weeks, they traveled in the Southwest of the United States (3,000 miles or 5,000 km through Utah, Arizona, Nevada, and California) and filmed time-lapses of several strikingly beautiful landscapes. Then they spliced the films together to create this wonderful video, a strange day-night world.
The story behind the "Timeless Dreams"
From the information attached to the video:
"We (Julian Tryba, his girlfriend Grace, and Michael Sutton) made filming awesome locations a priority, often at the expense of a full night's sleep, but it was well worth it. Every night we shot sunset and once it got dark we'd find a secluded place to film the stars and sleep for a few hours before the sun came up."
"We got to see some amazing places, and had some interesting experiences, like when Mike got stung by a scorpion, or when we got a flat tire at an inopportune. We were hit with a number of snowstorms, freezing temperatures, and some intense wind. Thankfully we made it home unscathed with some awesome memories and a hard drive full of footage."
This film is primarily layer-lapse footage, a technique where different regions of a scene are shown at different points in time. Locations: Canyonlands, Bryce, Valley of Fire, Death Valley, Mono Lake, Horseshoe Bend, Grand Canyon, Space, Canyon de Chelly.
The filmmakers also used a 3D model of the International Space Station provided by NASA as well as photos from space taken by the Astronauts of the ISS.
Sources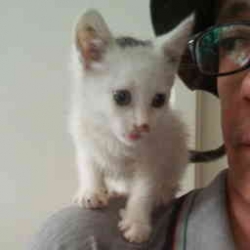 Latest posts by M. Özgür Nevres
(see all)