NASA Goddard Planetary Scientist Dr. James O'Donoghue (@physicsJ) created another beautiful video showing the relative rotation speeds of Solar System planets.
In the video below, Dr. O'Donoghue shows the rotations of each planet moving to a relative scale. For example, the largest planet of our Solar System, Jupiter rotates around 2.4 times faster than Earth.
Venus and Uranus are moving backward as they appear to rotate counter-clockwise.
Dr. O'Donoghue also prepared a one-way version:
And here is the sphere version:
Rotation periods and speeds (at the equator) of Solar System planets
Planet – Rotation Period – Revolution Period – Rotation speed at the equator – Mean orbital velocity around Sun
Mercury – 58.6 days – 87.97 days – 10.83 km/h (6.73 mph) – 47.36 km/s (29.43 mi/s)
Venus – 243 days – 224.7 days – 6.52 km/h (4.5 mph) – 35.02 km/s (21.76 mi/s)
Earth – 1 day – 365.26 days – 1,674 km/h (1,040 mph) – 29.78 km/s (18.5 mi/s)
Mars – 1.03 days – 1.88 years – 866 km/h (538.1 mph) – 24 km/s (14.91 mi/s)
Jupiter – 0.41 days – 11.86 years – 45,583 km/h (28,324 mph) – 13.07 km/s (8.51 mi/s)
Saturn – 0.45 days – 29.46 years – 36,840 km/h (22,891.3 mph) – 9.68 km/s (6 mi/s)
Uranus – 0.72 days – 84.01 years – 14,794 km/h (9,193 mph) – 6.8 km/s (4.225 mi/s)
Neptune – 0.67 days – 164.79 years – 9,719 km/h (6,039 mph) – 5.43 km/s (3.374 mi/s)
Pluto (dwarf planet) – 6.39 days – 248.59 years – 123.21 km/h (76.56 mph) – 4.743 km/s (2.947 mi/s)
Sources
"Your age on other planets" on exploratium.edu
"How Fast The Planets Move" on grandpapencil.net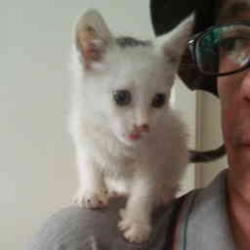 Latest posts by M. Özgür Nevres
(see all)