American astronaut Wally Funk (born February 1, 1939) became the oldest person to fly in space, breaking a 23-year record held by the fellow American John Glenn (July 18, 1921 – December 8, 2016). Glenn was 77 years old when he went to space with Space Shuttle Discovery (mission STS-95, launched on 29 October 1995).
82-year-old Funk set this record on Blue Origin's New Shepard spacecraft. As of 2021, she remains the only member of the Mercury 13 (see notes 1) to have traveled to space. Only two members of Mercury 13 are still alive, the other being Nora Jessen.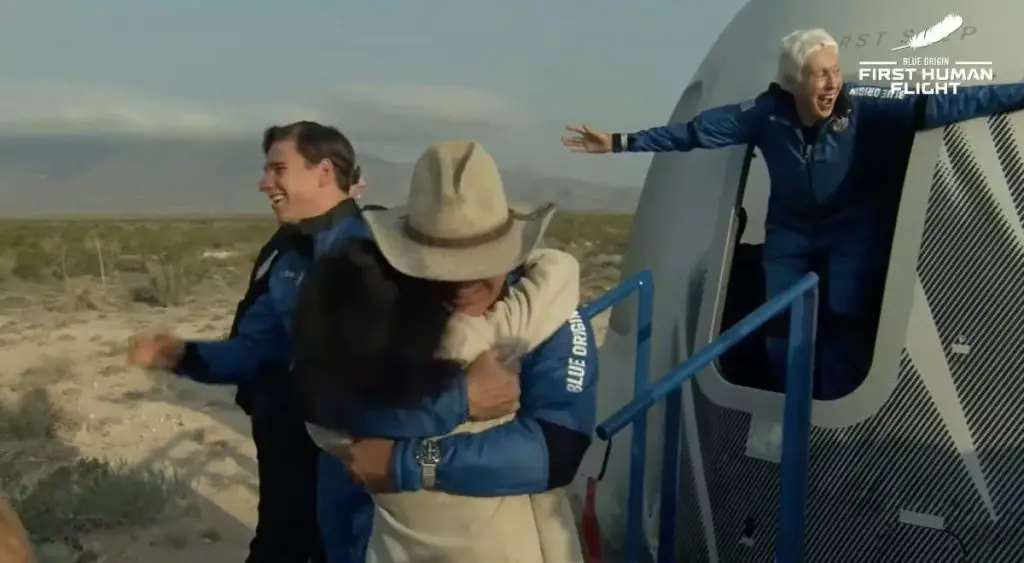 The four members of the maiden voyage of Blue Origin's New Shepard was: Jeff Bezos (founder of Blue Origin and retail giant Amazon), Mark Bezos (Jeff's brother), Wally Funk, and Dutch teenager Oliver Daeman.
At 18 years old, Daeman also became the youngest person to go to space.
Unlike Virgin Galactic's July 9 flight, New Shepard went well above the Kármán line, which is commonly accepted as the boundary between the Earth's atmosphere and outer space. Kármán line lies at an altitude of 100 kilometers (62 mi) above the Earth's sea level.
New Shepard reached the highest altitude of 351,210 feet (107,048 meters).
The 10-minute flight was suborbital, like Virgin Galactic's. When a spacecraft reaches outer space but does not complete one orbital revolution, it is called a "suborbital spaceflight".
Wally Funk and Mercury 13
In February 1961, Funk volunteered for the "Women in Space" Program. The program was run by the American American physician who made contributions to aerospace medicine, William Randolph Lovelace (December 30, 1907 – December 12, 1965), although it lacked official government sponsorship. Funk contacted Lovelace, detailing her experience and achievements.
Despite being younger than the recruiting age range of 25-40 (at 21 she was the youngest), Funk was invited to take part. 25 women were invited, 19 enrolled, and 13 graduated, including Funk. On some tests, she scored even better than John Glenn.
The media dubbed the group "Mercury 13", a reference to the Mercury 7, the group of seven male astronauts selected to fly spacecraft for Project Mercury.
Like the other participants in the program, Funk was put through rigorous physical and mental testing. In one test, volunteers were placed in sensory deprivation tanks. Funk was in the tank, without hallucinating, for 10 hours and 35 minutes, a record.
In the final, Funk passed her tests and was qualified to go into space. Her score was the third-best in the Mercury 13 program.
Unfortunately, the program was canceled before the women were to undergo their last test. Regardless of the women's achievements in testing, NASA continued to exclude women as astronaut candidates for years.
Replay: New Shepard's First Human Flight
You can watch the complete video replay of New Shepard's first human flight below:
Main events in the video above:
1:41:09 Retraction
1:43:00 Launch
1:45:32 Main engine cut-off and separation
1:45:34 The first view from space
1:45:45 Zero-G
1:46:36 Sound connection with the rocket – you can hear the excited voices of the passengers.
1:47:22 The highest altitude (351,210 feet / 107,048 meters, above the Kármán line) and return voyage begins.
1:50:12 Booster landing burn starts
1:50:35 Booster touchdown
1:51:00 Returning passenger capsule at 16,667 feet (5,080 meters)
1:51:32 First set of parachutes open at 6,380 feet (1,945 meters). They slow down the capsule from 204 mph (328 km/h) to 147 mph (236.5 km/h).
1:51:46 First set of parachutes leaves and the second set of parachutes (landing parachutes) open. They slow down the capsule from 147 mph (236.5 km/h) to 16 mph (25.7 km/h).
1:53:28 Capsule touchdown.
2:01:28 Hatch open.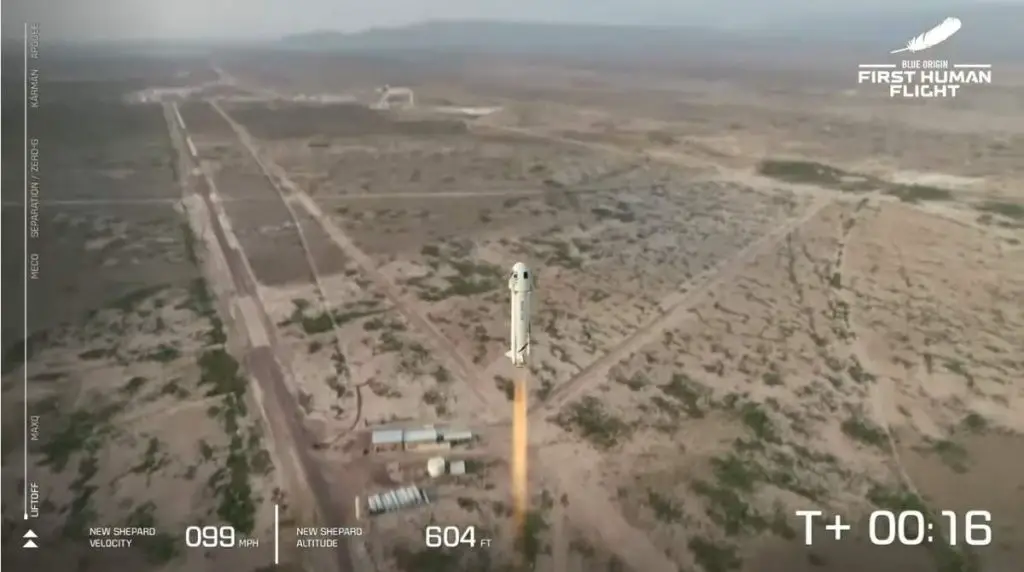 Notes
The Mercury 13 were thirteen American women who successfully underwent the same physiological screening tests as had the astronauts selected by NASA on April 9, 1959, for Project Mercury. They never flew in space – except Wally Funk. The Mercury 13 astronauts were:

Myrtle Cagle (June 3, 1925 – December 22, 2019)
Jerrie Cobb (March 5, 1931 – March 18, 2019). Only Cobb passed all the training exercises, ranking in the top 2% of all astronaut candidates of both genders.
Janet Dietrich (1926 – 5 June 2008)
Marion Dietrich (1926-1974), twin of Janet Dietrich
Wally Funk (born February 1, 1939)
Sarah Gorelick (later Ratley) (August 30, 1933 – March 17, 2020)
Jane "Janey" Briggs Hart (October 21, 1921 – June 5, 2015)
Jean Hixson (1922-1984)
Rhea Woltman (November 6, 1928 – February 15, 2021)
Gene Nora Stumbough (later Jessen) (born 1937)
Irene Leverton (March 3, 1927 – July 23, 2017)
Jerri Sloan (later Truhill) (November 12, 1929 – November 18, 2013)
Bernice Steadman (July 9, 1925 – March 18, 2015)
Sources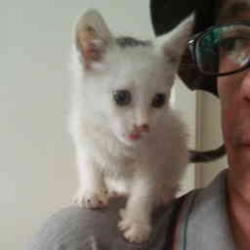 Latest posts by M. Özgür Nevres
(see all)