On Friday, December 22, 2017, SpaceX's Falcon 9 rocket delivered the fourth set of 10 Iridium NEXT satellites in a series of 75 total satellites to low-Earth orbit for Iridium, a global leader in mobile voice and data satellite communications. A Youtube user Jim Mudgett published amazing footage of the Falcon 9 rocket launch. Enjoy!
The rocket lifted off from Vandenberg Air Force Base in California, United States (north of Los Angeles). Here is the official footage of the Falcon 9 Rocket launch (Iridium 4 mission), published by SpaceX, the American aerospace manufacturer and space transport services company.
Previously, Falcon 9's first stage for the Iridium-4 mission previously supported the Iridium-2 mission from SLC-4E in June 2017.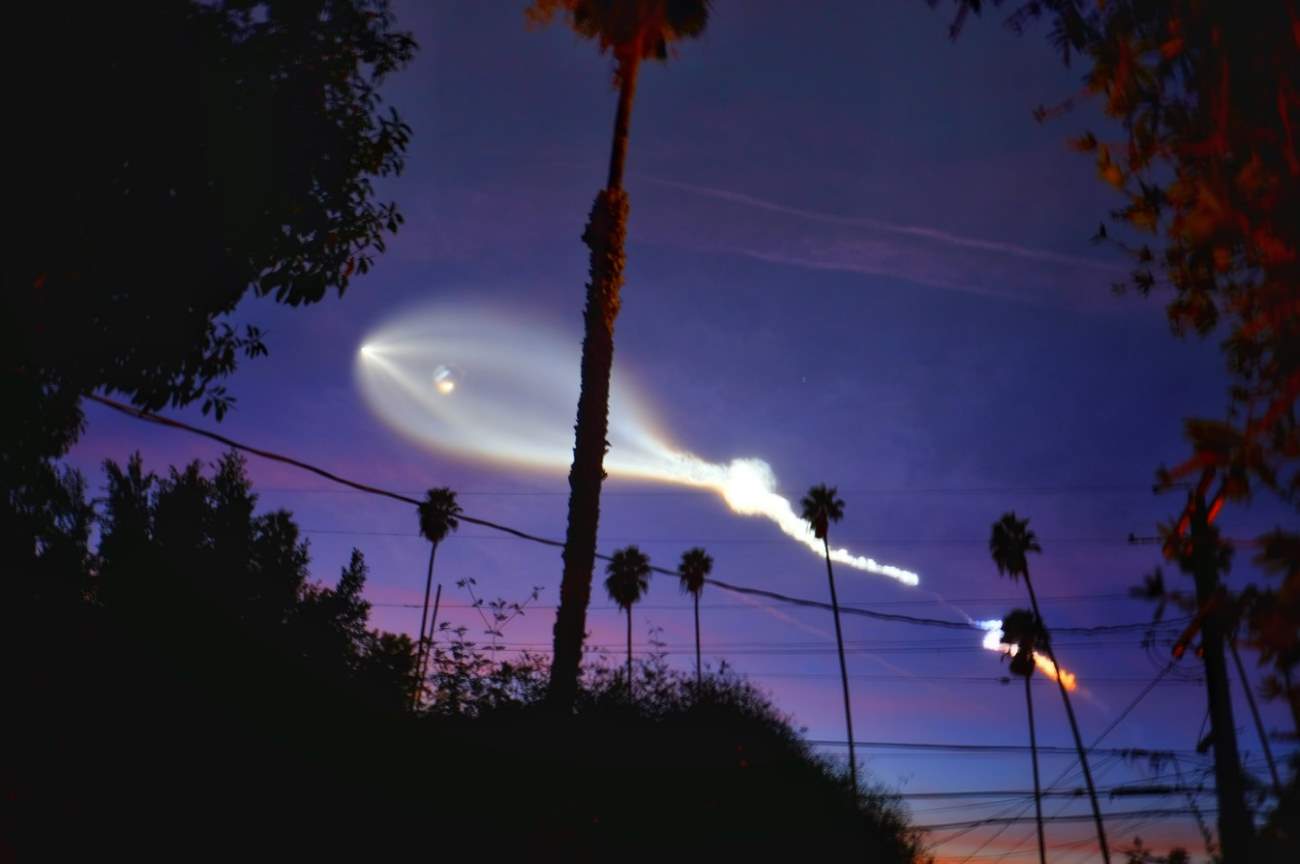 Another amazing timelapse of the launch, shot by photographer Jesse Watson from Vandenberg AFB as seen from Yuma, Arizona.
Watson says: "I've been following the SpaceX launches online for some time now and have been in awe of the footage I've seen. I found out about this specific launch from Vandenberg Air Force Base a few days prior to the event. I wanted to capture this amazing spectacle in a fashion that I haven't seen previously, as most of what I have seen is cell phones video or news reels.
This particular launch was close to my hometown in Yuma, Arizona, roughly 400 miles away but perfectly viewable for people in Arizona. I've one previous rocket launch years ago from White Sands Missile range in the morning time at sunrise and knew with the correct lighting from sunset that this launch had the opportunity to pop in a dramatic fashion.
I scouted four locations that had foregrounds to add depth to the imagery and was uniquely inspiring to my hometown. Location choices were between a favorite local hiking mountain, the Imperial Sand Dunes, or a small hill that resides in the historic downtown area overlooking the city. I ended up choosing the location that overlooked the city, partially because it was the easiest to access with all of my time-lapse gear. I used The Photographer's Ephemeris and Google Maps to help scouting and initial line up.
I have never shot a rocket launch before, so I did not know exactly what to expect as far as exposure or precise location of the rocket on the horizon. I wanted to be prepared to capture comprehensive coverage of the spectacle. Therefore I packed four cameras and five lenses, to cover wide to telephoto details of the scene. Three of the cameras were rolling time-lapse and 1 was setup for telephoto video.
I arrived about two hours before launch time (1827 Arizona time) to have my gear prepped and ready for action. I started rolling the time-lapse sequences about 45 minutes prior to launch to capture some lead in the footage. 1827 came by and I didn't see anything, I was a little disheartened at first thinking maybe it wouldn't show up or that something happened and they did not launch but continued to roll the time-lapses. Then after what seemed like ages, but in reality, probably only a minute or two the Falcon 9 rocket blasted into the horizon and my cameras' field of view.
I was a little off target on my initial shot, but thanks to the high resolution aspect of shooting time-lapse on the Nikon D810 and wide angle lens, I was able to crop into the 6K time-lapse sequence and salvage the framing. I wrapped up a few minutes after the glowing contrail faded. I ended up shooting 2452 images and culled that down to 1315 images for the final project edited in Adobe After Effects and Adobe Premiere Pro."
Why Falcon 9 Rocket Launch looked so strange?
Dr. J. Marshall Shepherd, a leading international expert in weather and climate, explained that on Forbes. Every rocket exhaust (also plane exhausts) contains water vapor. This water vapor immediately exposed to very cold temperatures at very high altitudes. This is called "contrails" (Condensation trails).
Condensation is the change of the physical state of matter from the gas phase into the liquid phase and is the reverse of evaporation. The view of contrails was so spectacular at this particular launch, because, on the ground, the sun had set about 30 minutes earlier, but, the rocket was at such a high altitude that the sun was still shining on the condensing cloud. It was a cloud glowing with daylight, arcing across a darkened sky.
All 10 Iridium NEXT satellites successfully deployed by the Falcon 9 rocket. Iridium Communications published a press release saying: "SpaceX successfully launched the fourth set of 10 Iridium NEXT satellites into orbit from Vandenberg Air Force Base in California. Today's launch marks the midway point of the Iridium NEXT launch program and was the first Iridium launch to use a SpaceX flight-proven rocket. The first stage booster for Iridium-4 was previously used for Iridium-2, making Iridium the first company to reuse the same rocket booster."
"Each launch strategically delivers new satellites to specific orbital planes, so that the complete Iridium NEXT constellation will be operational as soon as possible after all launches are complete. The Iridium network is comprised of six polar orbiting planes, each containing 11 operational crosslinked satellites, for a total of 66 satellites in the active constellation. Of the 10 Iridium NEXT satellites launched today, nine were delivered to their operational orbital plane, and the tenth is set to drift to an adjacent orbital plane. Once fully deployed, Iridium NEXT will blanket the Earth with satellite connectivity, enabling broadband connectivity from even the most remote parts of the planet."
Matt Desch, chief executive officer of Iridium Communications said that: "Today's launch is an incredible milestone – we have officially reached the halfway point. It was an amazing sight to see the Iridium-2 booster back in flight today, carrying Iridium-4 into space. We are excited to be taking part in SpaceX's rocket reusability initiative and make history as the first company to reuse the same booster." Desch continued, "With over half of the new constellation now in orbit, momentum around the testing of our new broadband service, Iridium CertusSM, will continue to progress quickly. I know our customers are very excited about our expanding capabilities."
All Iridium NEXT launches take place out of SpaceX's west coast launch facility at Vandenberg Air Force Base in California. Four additional launches are planned for the first half of 2018, including a unique rideshare that will carry five Iridium NEXT satellites, and the twin satellites for the NASA/German Research Center for Geosciences (GFZ) Gravity Recovery and Climate Experiment Follow-On mission.
The Iridium satellite constellation provides voice and data coverage to satellite phones, pagers and integrated transceivers over the Earth's entire surface. Iridium Communications owns and operates the constellation, additionally selling equipment and access to its services.
Sources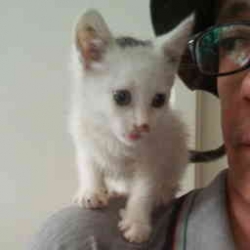 Latest posts by M. Özgür Nevres
(see all)