Wildlife crossings over (and under) the highways could make animals (both wild and domesticated) and people safer.
Our expanding network of roads is interrupting and fragmenting the territories of wild (and also domesticated) animals who need to cross our roads in search of food, water, mates, and shelter. Many are routinely struck and killed by vehicles in this most basic quest for survival.
In addition to conservation concerns, animal-vehicle collisions have a significant cost for human populations because collisions damage property and injure and kill passengers and drivers: in the United States only, collisions between wildlife and vehicles have increased by 50 percent in the most recently reported 15 years. These accidents now cost Americans $8 billion every year.
Experts estimate that at least one million collisions with large animals like deer, elk, and moose occur every year in the United States.
Bruinderink & Hazebroek estimated in 1996 that the number of collisions with ungulates in traffic in Europe at 507,000 per year, resulting in 300 people killed, 30,000 injured, and property damage exceeding $1 billion.
Hitting an animal is a huge risk anywhere roads are built through animal habitats. As more roads are built, there are more chance for collisions. This tragic and costly problem can be avoided using crossing structures over and under the highways. This is a proven solution: when designed and implemented strategically, these structures can radically reduce the number of collisions to save costs and, more important, animal and human lives.
A cheap solution is building fences to keep animals off-road. It is a proven solution that has been proven to reduce road kills by over 50%. But, fencing neglects a wider problem: roads and fences limit animals' ability to migrate, find mates, food, etc. They also divide wildlife populations into smaller ones, which cause a "genetic bottleneck" that resulted in inbreeding, which detrimentally impacts species' survival.
The consequences of such genetic bottleneck might include a low sperm count, decreased sperm motility, deformed flagella, difficulty in captive breeding and susceptibility to disease.
Wildlife crossings is the solution
Wildlife crossings are the best solution to these problems. They are structures that allow animals to cross human-made barriers like roads, railroads, canals, electric power lines, pipelines, etc. safely.
According to Wikipedia, wildlife crossings may include underpass tunnels, viaducts, and overpasses (mainly for large or herd-type animals); amphibian tunnels; fish ladders; Canopy bridges (especially for monkeys and squirrels), tunnels and culverts (for small mammals such as otters, hedgehogs, and badgers); green roofs (for butterflies and birds).
Coupled with roadside fencing, wildlife crossings enable animals can safely cross over or under the highways and other human-made barriers without endangering themselves and motorists.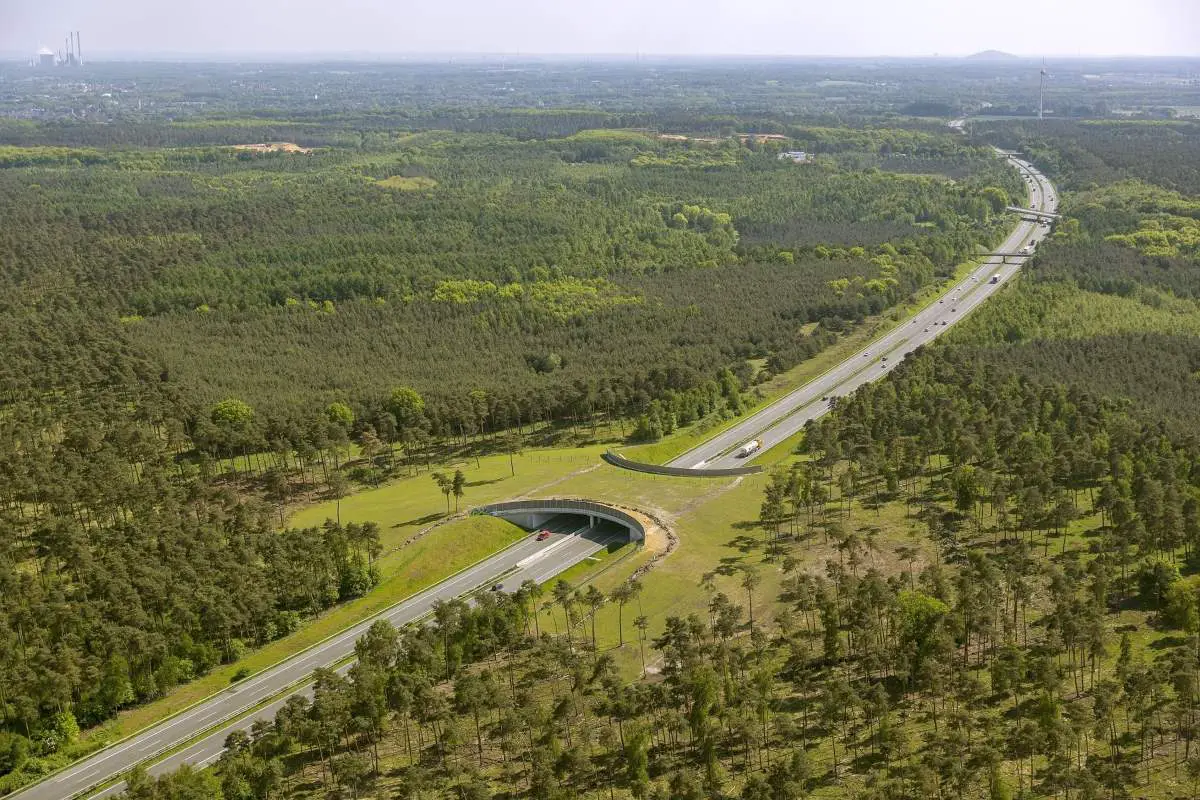 During the 1950s, the first overland wildlife crossings were constructed in France. Since then, planners have built these kinds of crossings. And data (and video recordings) show that animals are actually using them.
In Canada, a few species like deer, elk, and moose, immediately started using the wildlife crossings. They were followed by more skeptical species, like wolves and grizzlies. Within a few decades, even the most reluctant species, like lynx, has adapted to using the crossings.
In 2012, a male grizzly was recorded using the structures 66 times in just one summer.
By crossing the highway safely, the bears' habitat expanded to include potential mates on the other side of the road, which decreases the likelihood of inbreeding.
European countries including the Netherlands, Switzerland, Germany, and France have been using various crossing structures to reduce the conflict between wildlife and roads for several decades and use a variety of overpasses and underpasses.
There are relatively few wildlife crossings in North America, but, they are becoming increasingly common in Canada and the United States.
The ARC International Wildlife Crossing Infrastructure Design Competition
The biggest factor that would limit the construction of wildlife crossings is cost: these structures can save money in the long run, but the initial investment is high. They typically cost several millions of dollars.
To create more cost-effective solutions, an interdisciplinary partnership formed and named ARC, short for "Animal Road Crossing". The partnership is working to facilitate new thinking, new methods, new materials and new solutions for wildlife crossing structures.
Instead of adapting traditional plans from highway engineers, ARC encouraged different stakeholders to collaborate on structure design.
ARC began in 2010 with the ARC International Wildlife Crossing Infrastructure Design Competition. The goal was to engage the most innovative international, interdisciplinary design teams to create the next generation of wildlife crossing infrastructure for North America's roadways.
Through this design competition, ARC challenged interdisciplinary design teams comprising landscape architectural, engineering, transportation, and ecological professionals to develop solutions for animal road-crossing structures that would be cost-efficient, recyclable, reusable, ecologically sustainable, safe, modular, moveable, and flexible. The organization deliberately sought solutions that could be readily adapted for widespread use in other locations and conditions, including climate change.
The contest was a success and ARC generated groundbreaking solutions, including a winning design that reduced costs and improved safety by removing the need for pillars on the highway (you can see the finalists here). The cost of that overpass was about 30-35% cheaper than the overpasses that were built at the same time in Banff National Park, Canada.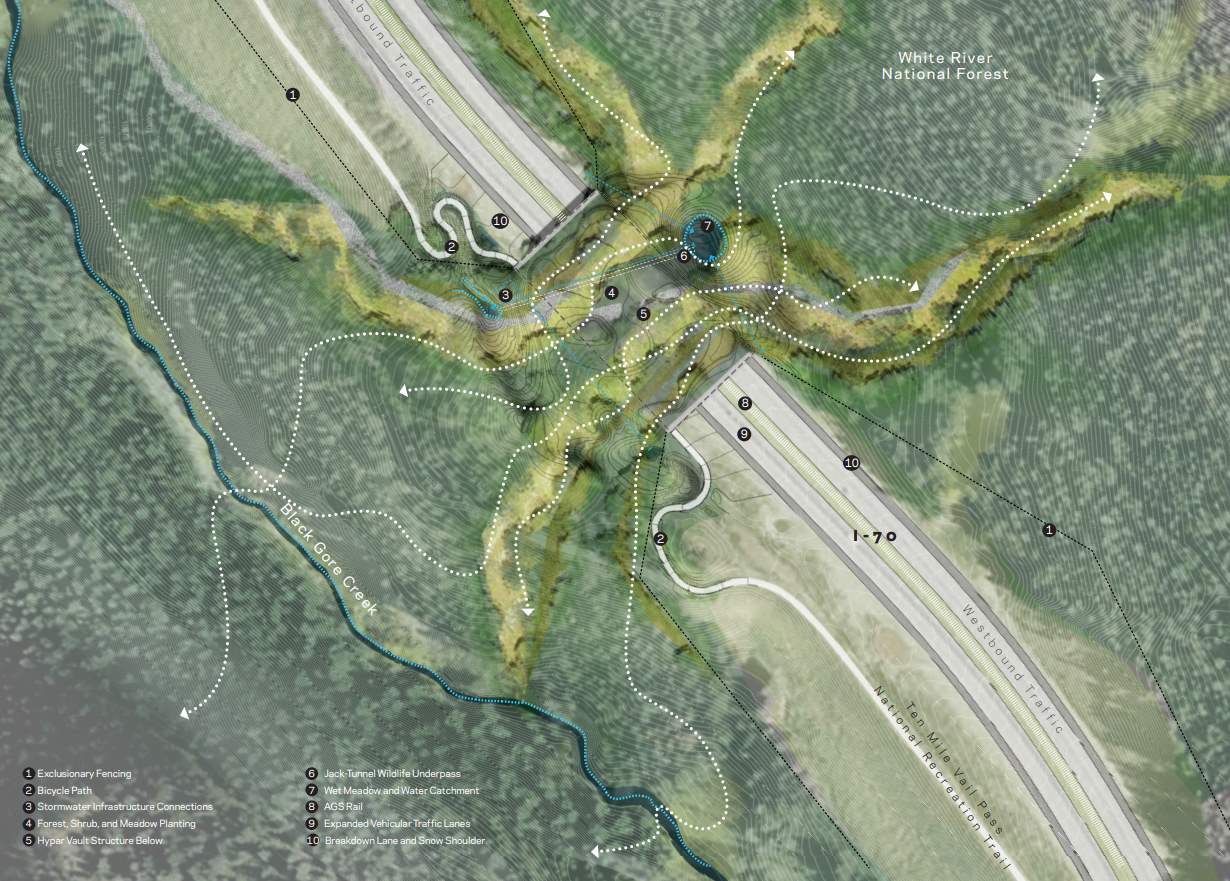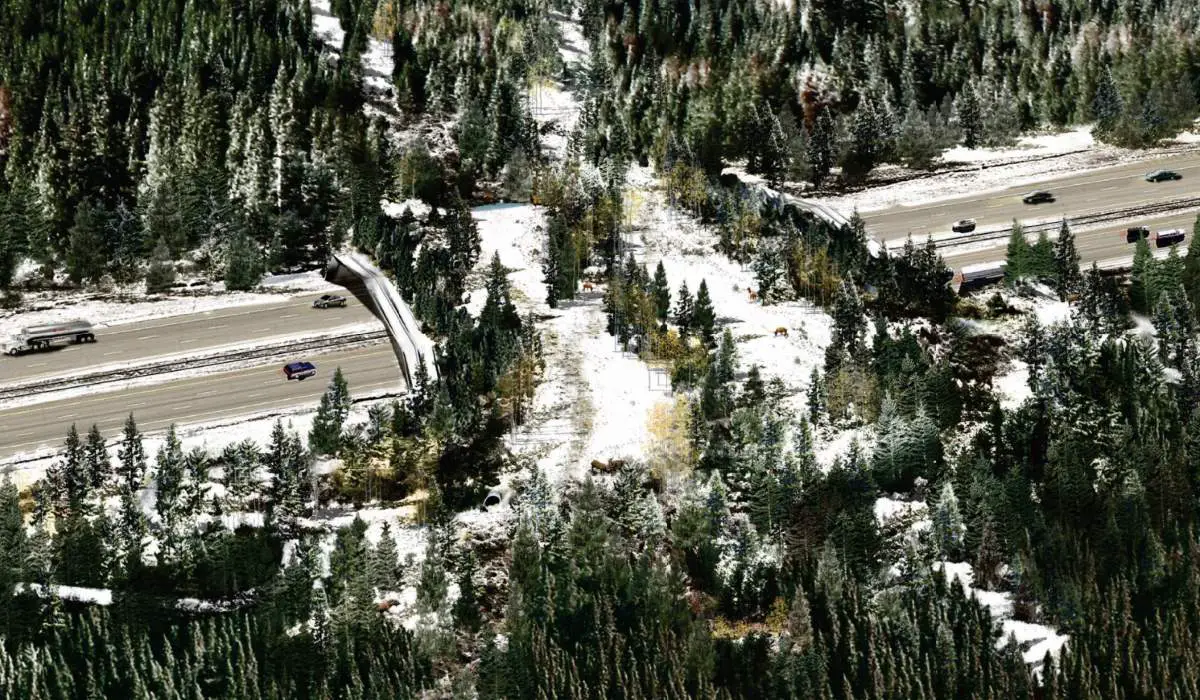 Other examples of wildlife crossings around the world
As of 2007, 24 wildlife crossings (highway underpasses) and 12 bridges modified for wildlife have been constructed along a 40-mile stretch of Interstate 75 in Collier and Lee counties in Florida.
Underpasses built in southern California.
The Netherlands has over 66 wildlife crossings (overpasses and "ecoducts") that have been used to protect the endangered European badger, as well as populations of wild boar, red deer, and roe deer. As of 2012, the Veluwe, 1000 square kilometers of woods, heathland, and drifting sands, the largest lowland nature area in North-Western Europe, contains nine ecoducts, 50 meters wide on average, that are used to shuttle wildlife across highways that transect the Veluwe.
An underpass built to minimize the ecological effect of the Calder Freeway as it travels through the Black Forest in Victoria, Australia.
As of 2007, 24 wildlife crossings (22 underpasses and two overpasses) were built in Banff National Park, Canada's oldest national park.
Canopy Bridges in Anamalai Tiger Reserve, India – many endangered lion-tailed macaques used to get killed while crossing the highway at Puduthotam in Valparai, South India. Thanks to the efforts of NGOs and the forest department, several canopy bridges were installed, connecting trees on either side of the road. This helped to lower the number of lion-tailed macaques killed in the region.
Sources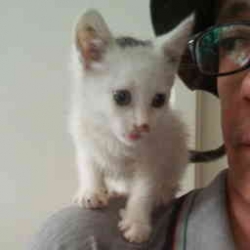 Latest posts by M. Özgür Nevres
(see all)