International Space Station Expeditions 27 and 28 astronaut Ron Garan presents a video about his return from space, including a compilation of time-lapse photography of "our fragile oasis", the Earth. The images were captured by Garan and Expedition 28 and 29 astronaut Mike Fossum while aboard the space station.
The song in the video is Peter Gabriel's "Down to Earth." You can see the lyrics at the bottom of this post.
Expedition 28 to the ISS has begun on 23 May 2011 with the departure of the members of Expedition 27. The first three members of Expedition 28, Russian cosmonauts Andrei Borisenko (commander) and Aleksandr Samokutyayev (flight engineer 1), and the American astronaut Ron Garan (flight engineer 2), arrived on the ISS aboard the Soyuz TMA-21 spacecraft on 4 April 2011 and were joined on 9 June 2011 by the three other crew members, who arrived aboard Soyuz TMA-02M.
The expedition saw a number of significant events, including the final Space Shuttle mission, STS-135, which took place in July 2011. Expedition 28 was superseded by Expedition 29 on 16 September 2011.
Ronald J. Garan Jr.
Former NASA astronaut Ronald J. Garan Jr. was born on October 30, 1961. He graduated from the State University of New York College at Oneonta in 1982.
Then he joined the U.S. Air Force, became an F-16 pilot, and flew combat missions in Desert Shield and Desert Storm. Before becoming an astronaut he was the Operations Officer of the 40th Flight Test Squadron (FTS).
He first flew in space as a Mission Specialist on the STS-124 mission (flown by Space Shuttle Discovery, launched on 31 May 2008) to the International Space Station (ISS). He returned to ISS on April 4, 2011, for a six-month stay as a member of Expedition 27.
Peter Gabriel – Down to Earth Lyrics
Did you think that your feet had been bound
By what gravity brings to the ground?
Did you feel you were tricked
By the future you picked?
Well come on down
All these rules don't apply
When you're high in the sky
So come on down
Come on down
We're coming down to the ground
There's no better place to go
We've got snow upon the mountains
We've got rivers down below
We're coming down to the ground
To hear the birds sing in the trees
And the land will be looked after
(Come) send the seeds out in (the deep?)
Did you think you'd escaped from routine
By changing the script and the scene?
Despite all you made of it
you're always afraid of the change
You've got a lot on your chest
Well you can come as my guest
So come on down
Come on down
We're coming down to the ground
There's no better place to go
We've got snow upon the mountains
We've got rivers down below
We're coming down to the ground
We'll hear the birds sing in the trees
And the land will be looked after
(Come?) send the seeds out in (the deep?)
Like the fish in the ocean
We felt at home in the sea
We learned to live off the good land
We learned to climb up a tree
then we got up on two legs
But we wanted to fly
When we messed up our homeland
and set sail for the sky
We're coming down to the ground
There's no better place to go
We've got snow upon the mountains
We got rivers down below
We're coming down to the ground
We'll hear the birds sing in the trees
And the land will be looked after
We send the seeds out in the breeze
We're coming down
Comin' down to earth
Like babies at birth
Comin' down to earth
Redefine your priorities
These are extraordinary qualities
We're coming down to the ground
There's no better place to go
We've got snow upon the mountains
We've got rivers down below
We're coming down to the ground
We'll hear the birds sing in the trees
And the land will be looked after
We'll send the seeds out in the breeze
We're coming down to the ground
There's no better place to go
We've got snow upon the mountains
We've got rivers down below
We're coming down to the ground
We'll hear the birds sing in the trees
And the land will be looked after
(Come) send the seeds out in (the deep?)
Sources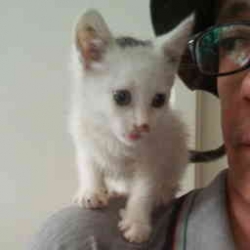 Latest posts by M. Özgür Nevres
(see all)