An amazing view of Earth from Apollo 9: on March 6, 1969, with the Command/Service Modules docked with the Lunar Module and Earth in the background, astronaut Dave Scott opens the hatch of CSM ("Gumdrop") for his extravehicular activity (EVA) to test some of the spacesuit systems that will be used for lunar operations. Astronaut Rusty Schweickart took the picture from outside the Lunar Module, "Spider" at approximately 249.5 kilometers above the Earth. The entire EVA lasted 37 minutes.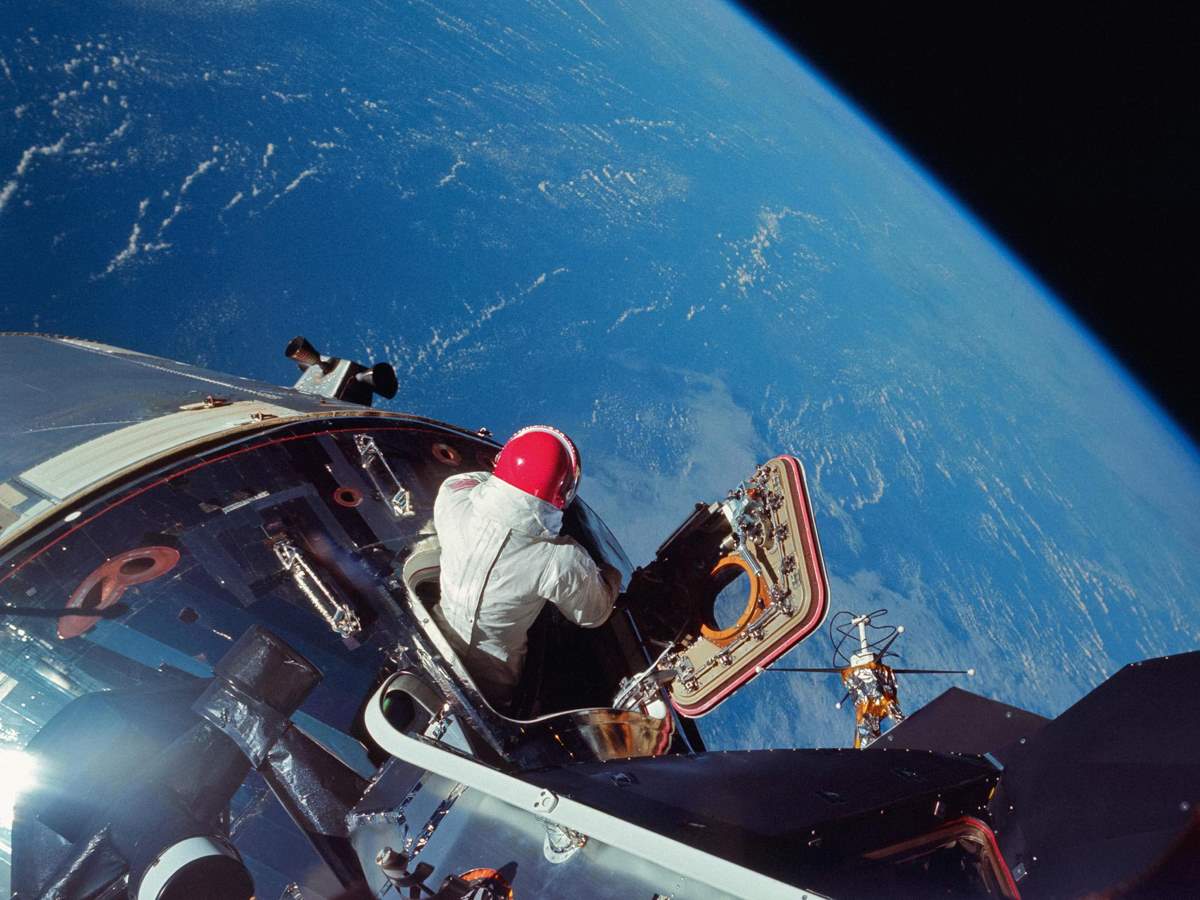 Apollo 9 mission
Launched on March 3, 1969, from Kennedy Space Center, Apollo 9 was the third crewed mission in the United States Apollo space program (the first two were Apollo 7 and 8), the second to be sent into orbit by a Saturn V rocket (after Apollo 8), and the first flight of the full Apollo spacecraft: the command and service module (CSM) with the Lunar Module (LM).
The primary objective of the mission was an Earth-orbital engineering test of the first crewed lunar module or LM. Other prime objectives included an overall checkout of the launch vehicle and spacecraft systems, the crew, and procedures. This was done by performing an integrated series of flight tasks with the command module, or CM, the service module, or SM, the joined command and service module, or CSM, the LM and S-IVB stage while they were linked in a launch or various docked configurations, and while they were flying independently.
The LM was to be tested as a self-sufficient spacecraft and was also to perform active rendezvous and docking maneuvers paralleling those scheduled for the following Apollo 10 lunar orbit mission.
Apollo 9 crew performed the first crewed flight of a lunar module, the first docking, and extraction of one, one two-person spacewalk (EVA), and the second docking of two crewed spacecraft (two months after the Soviets performed a spacewalk crew transfer between Soyuz 4 and Soyuz 5).
The mission concluded on March 13 and was a full success. It proved the Lunar Module (LM) worthy of crewed spaceflight.
Apollo 9 Crew:
James A. McDivitt, Commander
Russell L. Schweickart, Lunar Module Pilot
David R. Scott, Command Module Pilot
The first untethered spacewalk
Rusty Schweickart would test a brand new spacesuit: all other astronauts/cosmonauts who had ever entered the void of space had been attached to their spacecraft via an umbilical.
But, NASA's goal was to send humans to the moon. In order to walk on the moon, you had to get rid of that tether. You had to have a complete life support system on your backpack.
So, Schweickart was going to be the first to test the "moon suit" in the vacuum of space. Meanwhile, Dave Scott was sticking out of the command module hatch, and photographing and observing.
Dave Scott was supposed to take movies of the moon suit test. But, his camera jammed.
Schweickart recalls:
"So I stayed right there, except what I did was I just let go with my right hand, which was on top, and I just spun myself around with my left hand. I mean, what I knew immediately was I don't have anything to do for five minutes. Well, you know, I could have gone through, in my mind, the checklist or, you know, I knew that that was my chance to just say, 'Hey, this is my opportunity to really appreciate, to really be here in space, just where I am.'"
"So I just swung around while Dave was messing around with the camera, which he never did get fixed. I just spun around and I looked at the Earth, and I just said, 'My job right now is to just be a human being, just be a person.' And I just stopped being an astronaut. There I was, a human being in space, saying, 'Absorb this. Just soak this up. Just let it all come in.' No defenses, just ultimately vulnerability. And I just became a human being in space, looking at this beautiful planet."
"The sun was over my shoulder. Basically the full Earth, the lunar module's over here now, you know, so I'm just looking out at the Earth. That was really the high point."
Sources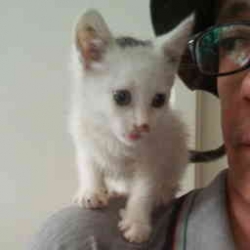 Latest posts by M. Özgür Nevres
(see all)