The first set of images from the GOES-16 satellite (see notes 1) have been released by the National Oceanic and Atmospheric Administration (N0AA). In the video below, published by Space.com, you can see the amazing images of the Earth and the Moon.
Notes
Launched on November 19, 2016, GOES-16, previously known as GOES-R, is the first of the GOES-R series of Geostationary Operational Environmental Satellite (GOES) operated by the U.S. National Oceanic and Atmospheric Administration (NOAA). It provides atmospheric and surface measurements of the Earth's Western Hemisphere for weather forecasting, severe storm tracking, space weather monitoring, and meteorological research. It is NOAA's first geostationary weather satellite (see notes 2).
A geostationary orbit, geostationary Earth orbit, or geosynchronous equatorial orbit (GEO) is a circular orbit 35,786 kilometers (22,236 mi) above the Earth's equator and following the direction of the Earth's rotation. An object in such an orbit has an orbital period equal to the Earth's rotational period (one sidereal day) and thus appears motionless, at a fixed position in the sky, to ground observers.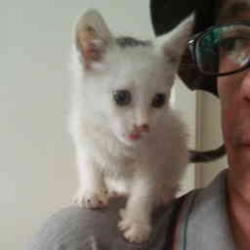 Latest posts by M. Özgür Nevres
(see all)