NASA's Mars InSight lander captured a series of sunrise, sunset, and clouds images. On April 24 and 25, 2019 (the 145th Martian day, or sol, of the mission), Instrument Deployment Camera (IDC) on the spacecraft's robotic arm captured sunrise and sunsets. Another camera, called Instrument Context Camera (ICC) beneath the lander's deck captured drifting clouds across the Martian sky at sunset.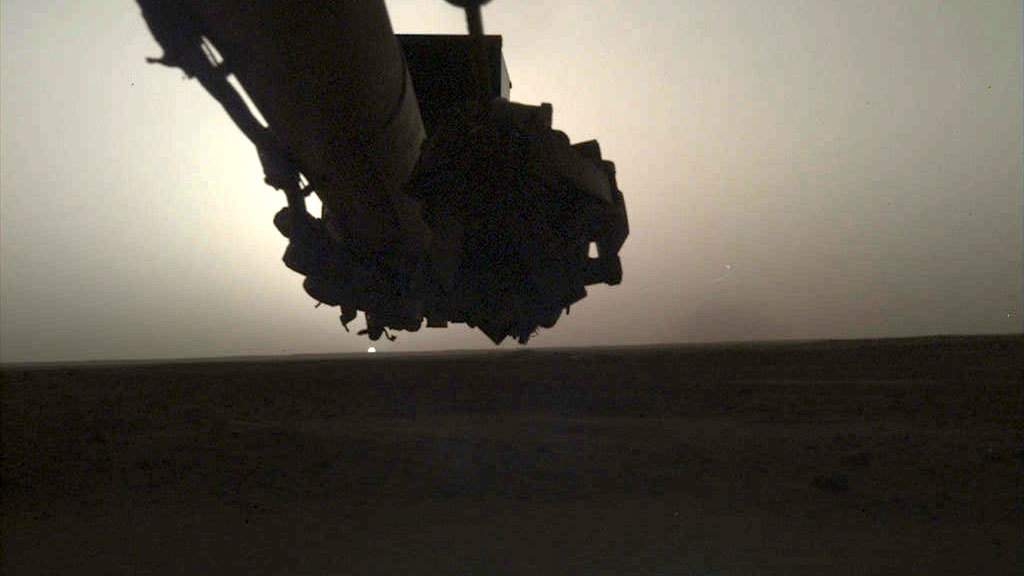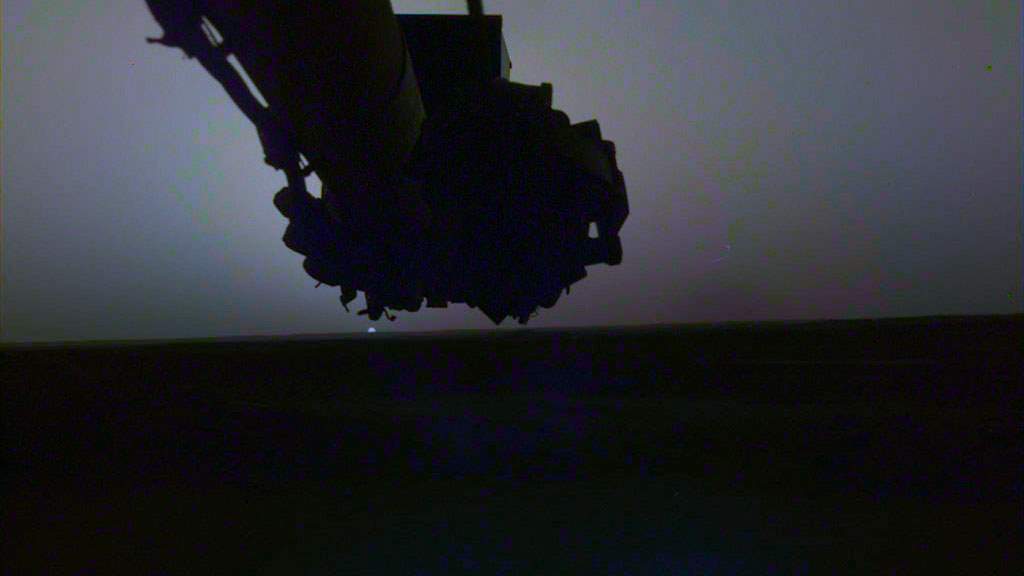 NASA's InSight Mars Lander (Interior Exploration using Seismic Investigations, Geodesy, and Heat Transport – InSight) was launched on 5 May 2018 at 11:05 UTC aboard an Atlas V-401 rocket. It traveled 483 million kilometers (300 million miles) in almost six months and successfully landed at Elysium Planitia on Mars on 26 November 2018 at 19:52:59 UTC.
It is the first outer space robotic explorer to study in-depth the "inner space" of Mars: its crust, mantle, and core. Studying Mars' interior structure answers key questions about the early formation of rocky planets in our inner solar system – Mercury, Venus, Earth, and Mars – more than 4 billion years ago, as well as rocky exoplanets. InSight also measures tectonic activity and meteorite impacts on Mars today.
InSight's main objective is to study the earliest evolutionary history of the processes that shaped Mars – primarily by listening for Marsquakes. But it also brought some sophisticated meteorological tools on the Martian surface
Sources
"InSight Captures Sunrise and Sunset on Mars" on NASA Mars website
I am a software developer, an ex-road racing cyclist, and a science enthusiast. Also an animal lover! I write about the planet Earth and science on this website, ourplnt.com. You can check out my social media profiles by clicking on their icons.
Latest posts by M. Özgür Nevres (see all)