During the STS-68 mission (September 30-October 11, 1994), the crewmembers of Space Shuttle Endeavour used a 70 mm camera to photograph Klyuchevskaya Sopka (also known as Kliuchevskoi), a stratovolcano, the highest mountain on the Kamchatka Peninsula of Russia and the highest active volcano of Eurasia. The eruption was new when this photo was taken. It was photographed from 115 nautical miles (213 kilometers) above Earth.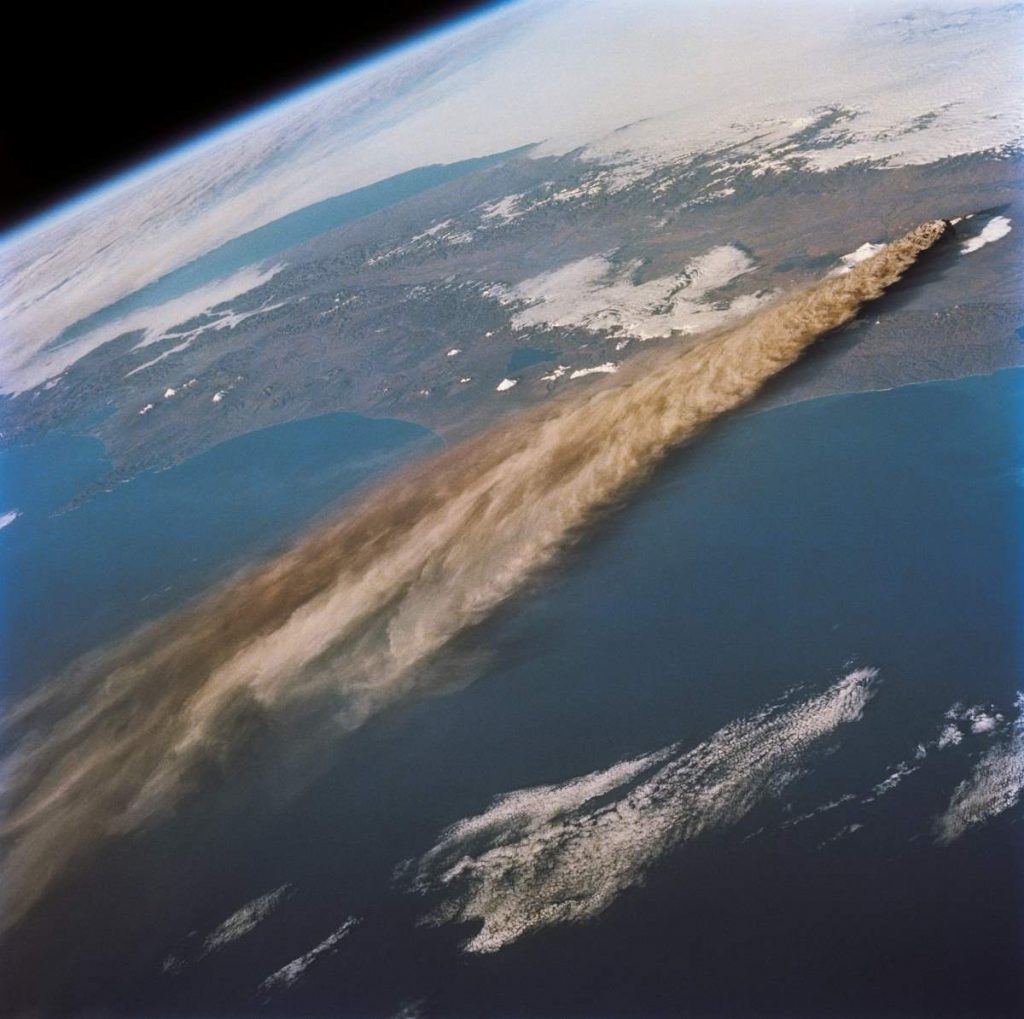 The photo of the Kliuchevskoi Volcano above was taken during the STS-68, Space Radar Lab 2 (SRL2) mission, between September 30 and October 11, 1994. STS-68 was launched from Kennedy Space Center, Florida on 30 September 1994. The crewmembers were: Michael A. Baker (Commander), Terrence W. Wilcutt (Pilot), Steven L. Smith (Mission Specialist 1), Daniel W. Bursch (Mission Specialist 2), Peter J.K. Wisoff (Mission Specialist 3) and Thomas D. Jones (Mission Specialist 4). The primary payload on this flight is the Space Radar Laboratory (SRL-2), making its second flight to study the Earth's environment.
Space Shuttle Endeavour was constructed to replace Challenger, which was lost in 1986. Its first mission, STS-49, was in May 1992 and its 25th and final mission, STS-134, was in May 2011.
Kliuchevskoi Volcano
Kliuchevskoi is a very active volcano, which erupted more than 50 times in the last three century only. First recorded eruption occurred in 1697, and it has been almost continuously active ever since.
Kliuchevskoi is the highest mountain on the Kamchatka Peninsula of Russia and the highest active volcano of Eurasia. It is 4,750 m (15,580 ft) high with a prominence of 4,649 meters (15,253 ft). Its steep, symmetrical cone towers about 100 kilometers (60 mi) from the Bering Sea. The volcano is part of the natural Volcanoes of Kamchatka UNESCO World Heritage Site.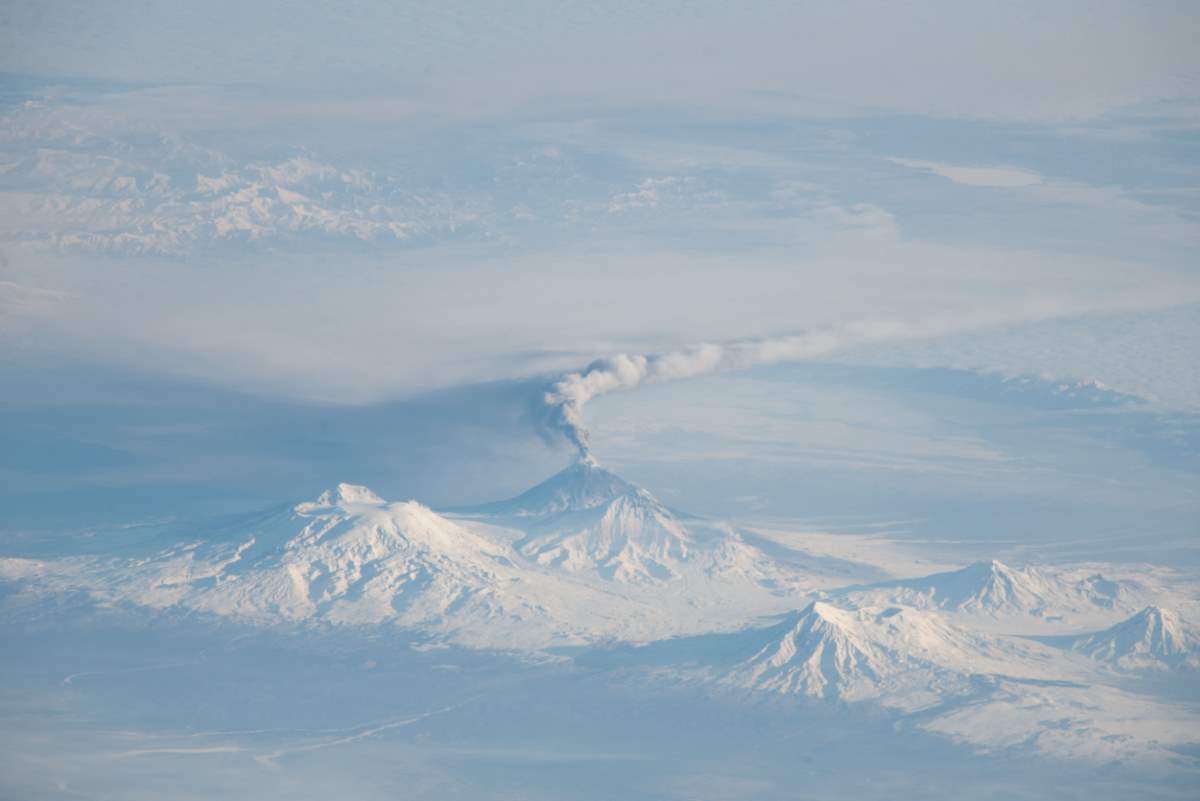 The location of Kliuchevskoi Volcano (Klyuchevskaya Sopka) on the Kamchatka Peninsula of Russia.
Sources
I am a software developer, an ex-road racing cyclist, and a science enthusiast. Also an animal lover! I write about the planet Earth and science on this website, ourplnt.com. You can check out my social media profiles by clicking on their icons.
Latest posts by M. Özgür Nevres (see all)