Pluto was discovered on February 18, 1930, by the American astronomer Clyde W. Tombaugh (February 4, 1906 – January 17, 1997) at the Lowell Observatory in Flagstaff, Arizona.
Tombaugh was a self-taught astronomer who had been hired by the Lowell Observatory in 1929 to help with the search for a possible ninth planet in the Solar System.
The idea of a ninth planet beyond Neptune had been proposed by the American businessman, author, mathematician, and astronomer Percival Lowell (March 13, 1855 – November 12, 1916), the founder of the observatory, who had been searching for it until his death.
Lowell also fueled speculation that there were canals on Mars, but that turned out to be false.
How Pluto was discovered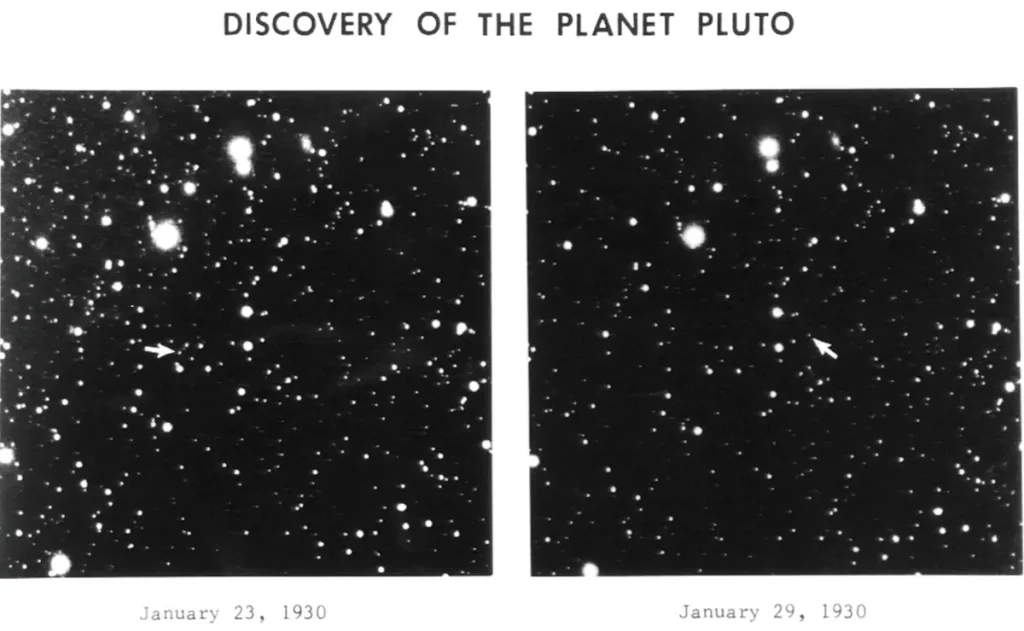 Tombaugh used a blink comparator, a device that allowed him to compare two photographic plates taken at different times and identify any objects that appeared to move against the background of fixed stars. This was a time-consuming and tedious process, but Tombaugh was determined and persistent.
After several months of searching, on February 18, 1930, Tombaugh finally discovered a faint object that appeared to move against the background of stars on photographic plates taken on January 23 and 29. This object was later confirmed to be Pluto, the ninth planet in the Solar System at the time.
The discovery of Pluto was a major astronomical event and generated a lot of excitement and interest among the public and the scientific community.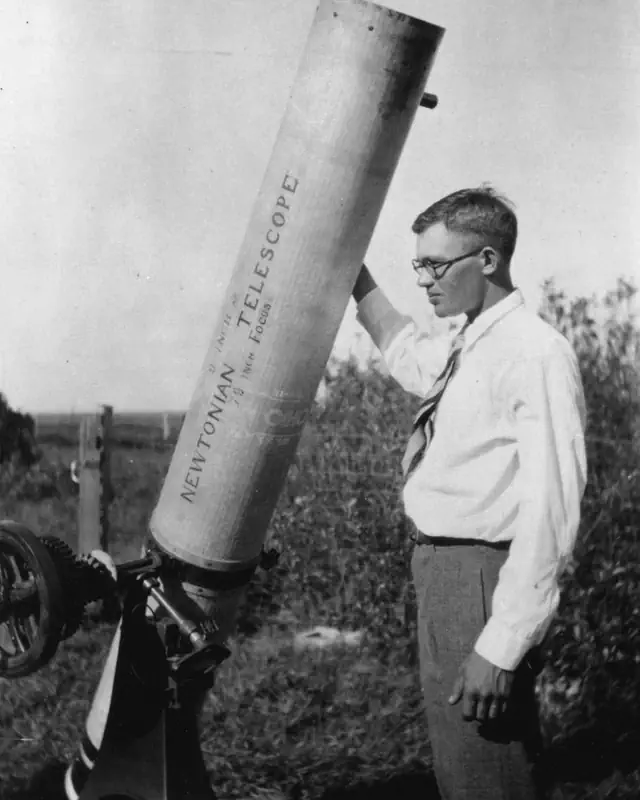 Pluto was the first object to be discovered in what would later be identified as the Kuiper belt, a circumstellar disc in the outer Solar System, extending from the orbit of Neptune at 30 astronomical units (AU) to approximately 50 AU from the Sun. An astronomical unit (AU) is a unit of distance that is used to measure distances within our solar system. It is defined as the average distance between the Earth and the Sun, which is approximately 93 million miles (149.6 million kilometers).
However, over time, new discoveries led to a reclassification of Pluto as a "dwarf planet" rather than a full-fledged planet, and today it is considered one of the largest objects in the Kuiper Belt, a region of icy objects beyond the orbit of Neptune.
How Pluto got its name
The name "Pluto" was suggested by an 11-year-old girl named Venetia Burney. She was the granddaughter of Falconer Madan (1851-1935), Librarian of the Bodleian Library of the University of Oxford.
On 14 March 1930, Falconer Madan read the story of a new planet's discovery in The Times and mentioned it to his granddaughter Venetia. She suggested the name Pluto – the Roman God of the Underworld who was able to make himself invisible
Madan forwarded the suggestion to the British astronomer Herbert Hall Turner (13 August 1861 – 20 August 1930), who cabled his American colleagues at Lowell Observatory.
The astronomers loved the idea and the name "Pluto" was officially adopted by the International Astronomical Union on May 1, 1930.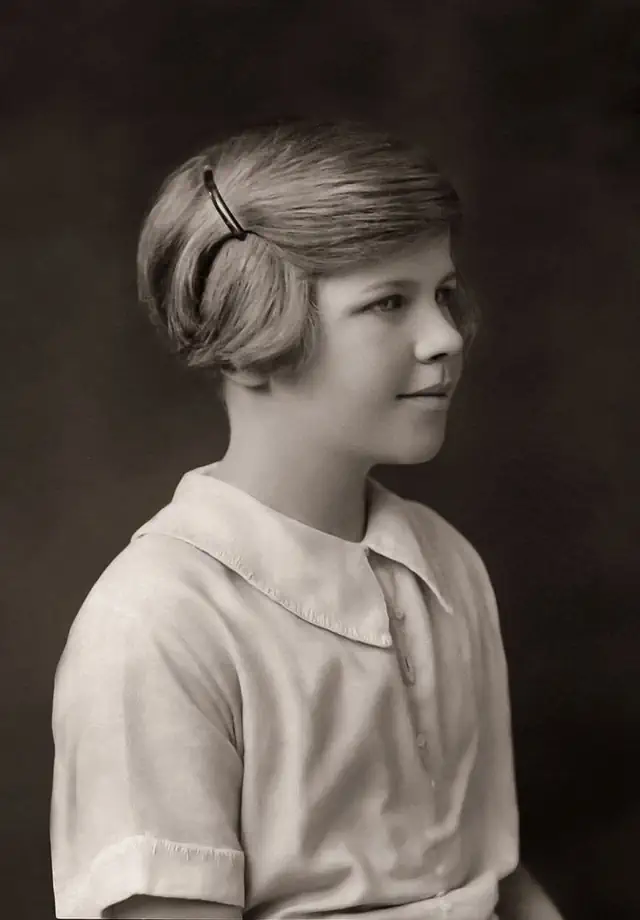 Sources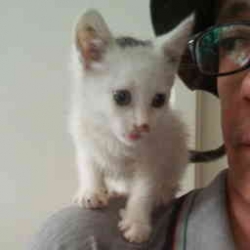 Latest posts by M. Özgür Nevres
(see all)