Today I stumbled upon on a beautiful web site: the Climate Reanalyzer. In fact, Chris Hadfield, the retired Canadian astronaut and also who was the first Canadian to walk in space, tweeted about the web site, saying "The current bulge of cold". Then I visited the web site and found it really informative.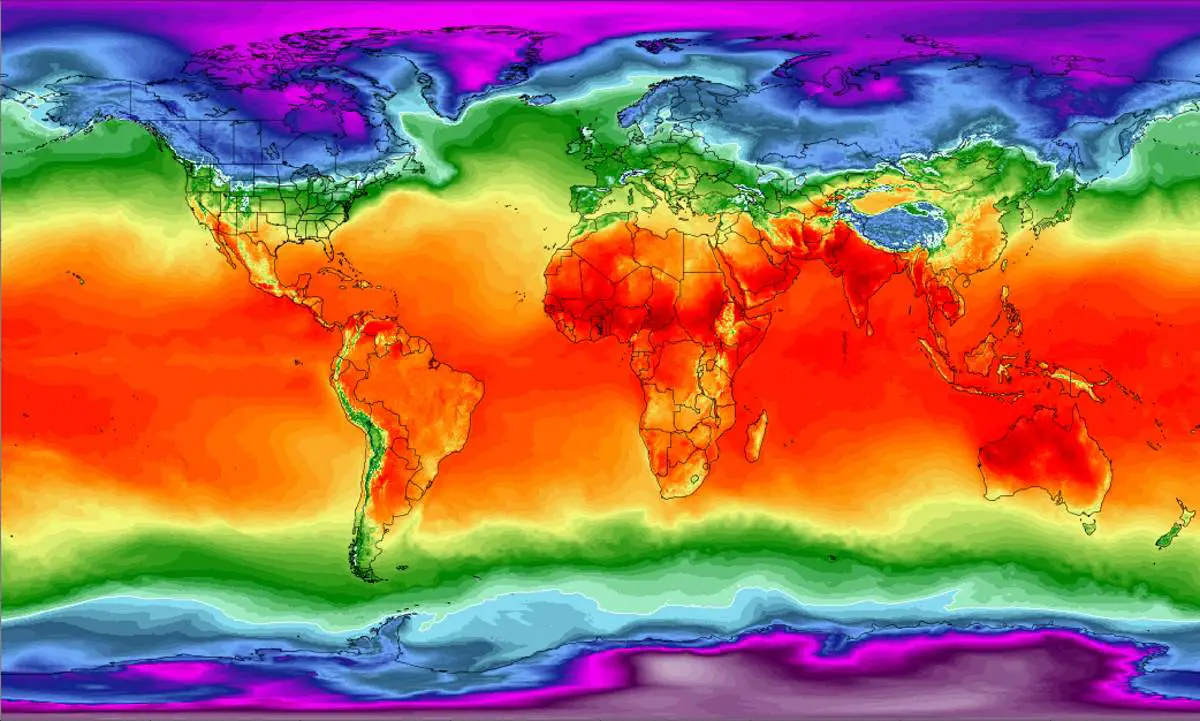 From "About" section of the web site:
Climate Reanalyzer (click to see the website) is a platform for visualizing climate and weather datasets. The site is coded and maintained by Dr. Sean Birkel Notes 1 through support from the Climate Change Institute and School of Earth and Climate Sciences of the University of Maine, and partial support from the National Science Foundation.
Here, you can access climate information using interfaces for reanalysis and historical station data. Maps, timeseries, and correlation analyses can be plotted for gridded models. Station data and model timeseries can be exported in CSV format for use in spreadsheet software.
Climate is average weather, and so Climate Reanalyzer also provides access to weather forecast models. Get a 10-day forecast timeseries for your location by using the placename search at the top-right of every page. Forecast maps from global and regional models are also available. These maps can be animated.
The most visited page on the site is Today's Summary, which features several weather variables, including temperature departure for the current day relative to a recent climate baseline. The summary maps can be viewed on Google Earth.
The tweet of Chris Hadfield:
Notes
Sean Birkel is a research scientist with expertise in climate and ice sheet modeling. His various research interests include modern environmental change, pleistocene glaciation, data visualization, and Maine historical climatology. Since early 2012, he has been building Climate Reanalyzer, a website that provides access to climate and weather models, and historical station data. He is also helping to develop Climate Adaptation and Sustainility (CLAS) software for the University of Maine and the Climate Change Institute. Current funded NSF research projects include climate and cryosphere modeling studies of Greenland, Alaska, and Patagonia. Other modeling projects include characterizing recent changes in circulation across the Southern Hemisphere, and reconstructing paleo climate and hydrology of the western U.S. and central Asia. In recent years he has been part of paleoglacier field research in the Wind River Range, WY and Sierra Nevada, CA.
Latest posts by M. Özgür Nevres
(see all)