The polar vortex is a large area of low pressure and cold air surrounding the Earth's north and south poles. It is the reason why extreme winter conditions are bringing record-breaking cold temperatures to parts of North America.
The term "vortex" refers to the counterclockwise flow of air that helps to keep the colder air close to the poles. Often during the winter in the northern hemisphere, the polar vortex will become less stable and expand, sending cold Arctic air southward over Canada and the United States with the jet stream.
The polar vortex is nothing new – in fact, it's thought that the term first appeared in an 1853 issue of Eliakim Littell's long-lived periodical named Littell's Living Age (1844-1941).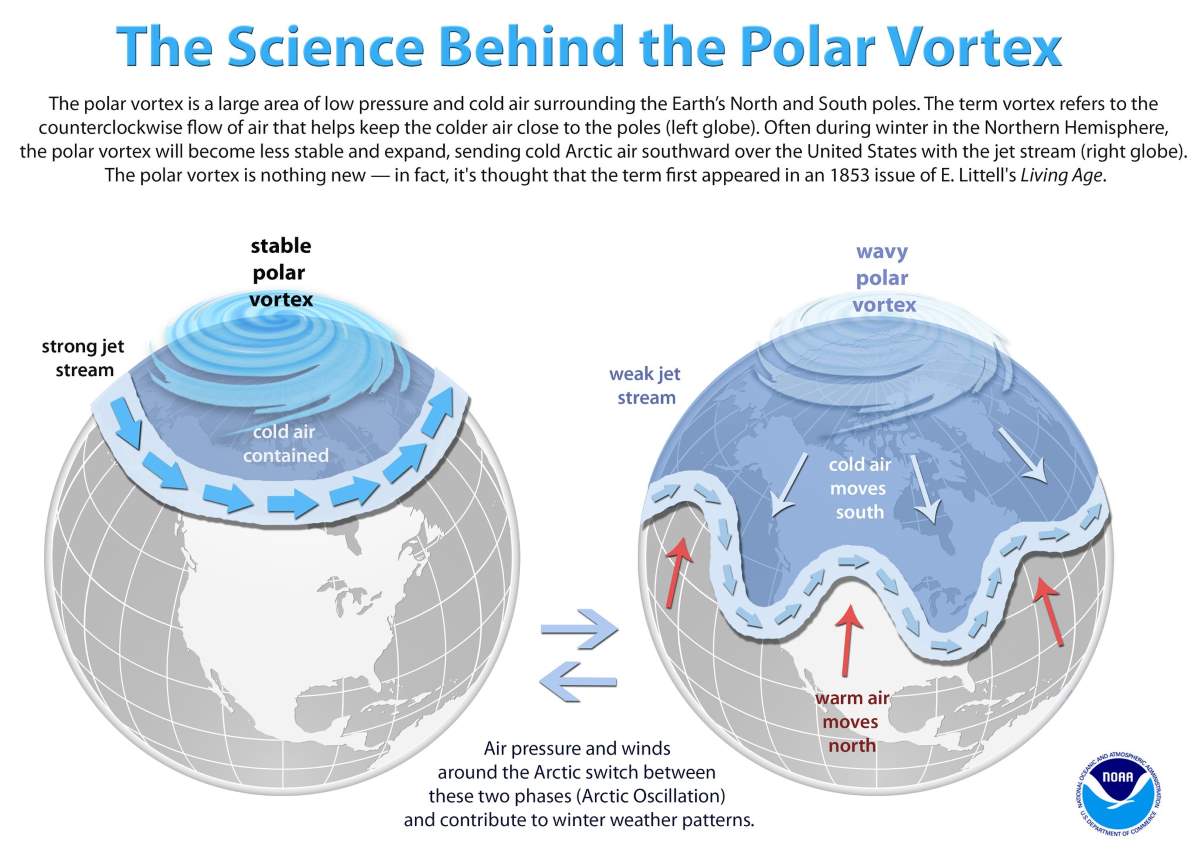 Global Warming and Polar Vortex
In recent years, scientists identified interactions with Arctic sea ice decline, reduced snow cover, evapotranspiration patterns, NAO anomalies, or weather anomalies that are linked to the polar vortex and jet stream configuration.
The general assumption is that due to global warming, reduced snow cover and sea ice reflect less sunlight, and therefore evaporation and transpiration increase, which in turn alters the pressure and temperature gradient of the polar vortex, causing it to weaken or collapse.
That's what happened in early 2014. The polar vortex suddenly weakened, and a huge high-pressure system formed over Greenland. The high-pressure system blocked the escape of all that cold air in the jet stream and allowed part of the polar vortex to break off and move southward.
Places as far south as Tampa, Florida experienced the wrath of this wandering polar vortex. Most of Canada and parts of the Midwestern United States had temperatures colder than Alaska at the height of this cold snap!
Also in this winter (January 2019) temperatures drop to as low as -46 °C (-28 °F) in Chicago. This is even colder than the Arctic! The extreme cold weather was felt nearly across the entire continent of North America.
It's also important to remember that not all cold weather is the result of the polar vortex.
Sources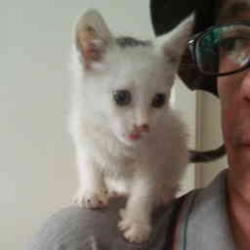 Latest posts by M. Özgür Nevres
(see all)