A crescent-Earth photo, by an automatic camera aboard the unpiloted Apollo 4 command module on November 9, 1967, at an altitude of 11,200 miles (18,000 km). Apollo 4, (also known as AS-501), was the first unmanned test flight of NASA's mighty Saturn V rocket, which was used by the U.S. Apollo program to send the first astronauts to the Moon.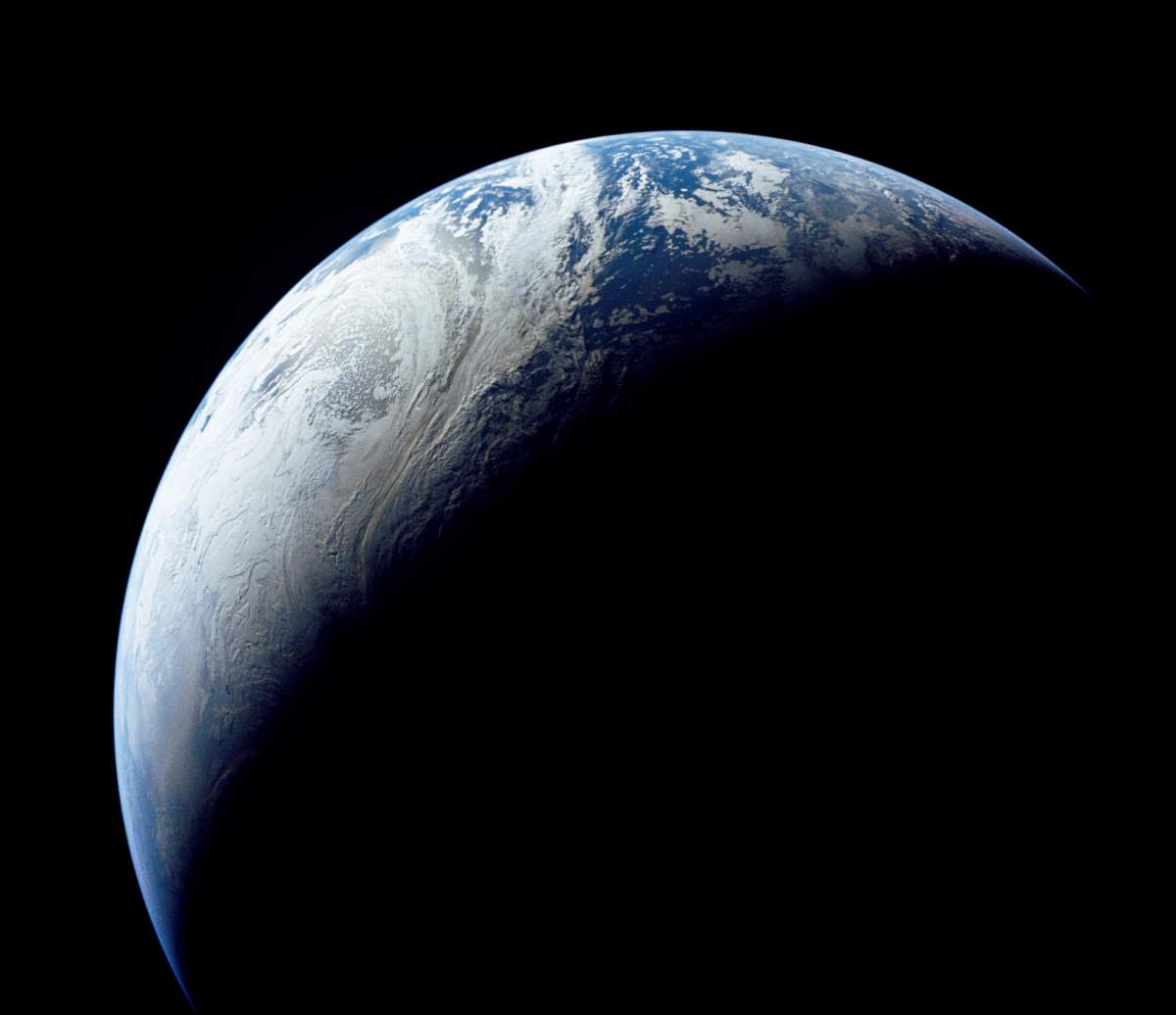 Apollo 4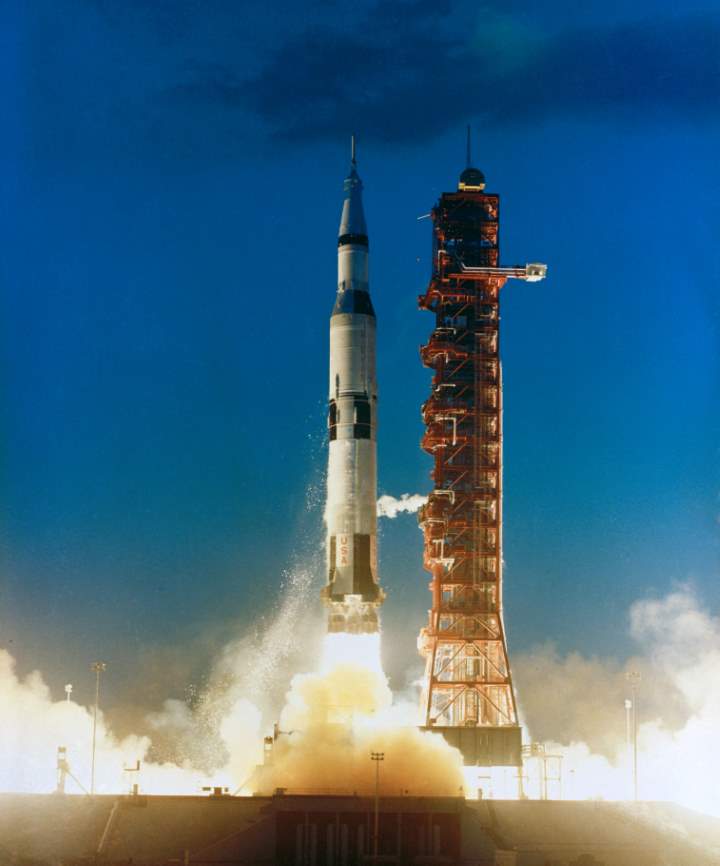 Apollo 4 was launched on November 9, 1967, from Launch Complex 39 at the John F. Kennedy Space Center on Merritt Island, Florida, facilities built specially for 363-foot-tall (110.6 meters) Saturn V launch vehicle, which still remains the tallest, heaviest, and most powerful rocket ever built.
It was also the first Apollo flight after Apollo 1 fire: on January 27, 1967, a flash fire swept through the Apollo 1 command module during a launch rehearsal test and killed its crew, Roger B. Chaffee (b. February 15, 1935), Virgil I. Grissom (b. April 3, 1926) and Edward H. White II (b. November 14, 1930).
What Happened to Apollos 2 and 3? There is no official Apollo 2 or Apollo 3. You can read the article to learn what happened on Popular Science written by Amy Shira Teitel.
The mission lasted 8 hours, 36 minutes, 59 seconds and completed three orbits around Earth, splashing down in the Pacific Ocean, achieving all mission goals. NASA deemed the mission a complete success because it proved the Saturn V worked. In total, 755 pictures were taken during the mission, and 712 had some or all of Earth in the frame. They are the first color film photos taken from that altitude, 11,200 miles (18,000 km).
Less than two years after Apollo 4, the crew of Apollo 11 achieved President Kennedy's goal, landing on the moon July 20, 1969. Five more missions landed by the end of 1972.
Sources
Latest posts by M. Özgür Nevres
(see all)