Russian TV network Russia Today (RT) has released the first 360-Degree Spacewalk Video ever. The video is recorded by the Russian Cosmonauts Sergey Ryazansky and Fedor Yurchikhin outside the International Space Station (ISS) while doing their 7.5-hour spacewalk on August 16, 2017. The video contains breathtaking images of Earth. You can watch the 360-Degree interactive video below.
During the spacewalk mission, Ryazansky and Yurchikhin performed maintenance tasks and launched five miniature satellites. In the video, they can be seen hurling a pair of Tanyusha nanosatellites, as well as a round Sputnik-like TS530-Zerkalo that will be taking measurements in low Earth orbit, just out of the way of the space station.
Tanusha nanosatellites (Tanusha 1 and Tanusha 2) were created by students from the Russian city of Kursk, with the help of scientists and the leading spacecraft producer Energia. They broadcast greeting messages in Russian, English, Spanish, and Chinese.
The Tomsk-TPU 120 satellite from the Siberian city of Tomsk was also launched that day. It was developed by students at the Tomsk Polytechnic University to test new space materials technology and is the world's first space vehicle with a 3D-printed structure. According to Russia Today, "amateur radio fans can now tune in to listen to Tomsk and Tanyusha satellites broadcasting multilingual messages at the frequencies of 437.025 MHz and 437.05 MHz."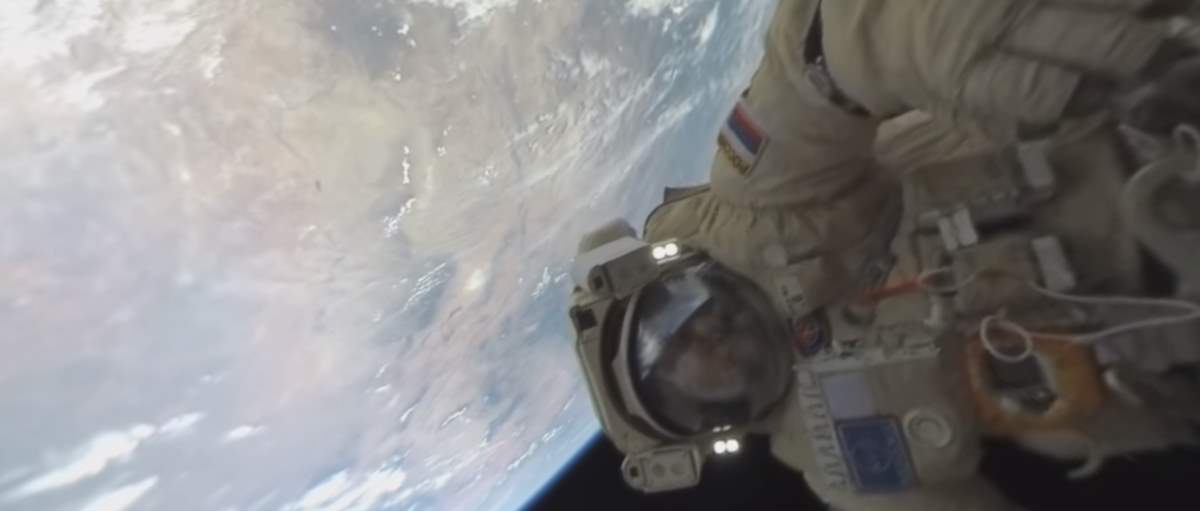 The spacewalk was also a record-breaking one for the Russian cosmonauts: it was the longest-ever Russian spacewalk. Veteran cosmonaut Fyodor Yurchikhin and flight engineer Alexander Misurkin spent a total of seven hours and 29 minutes outside the space station. The previous record to this was seven hours and 16 minutes which occurred on July 17, 1990. It was performed by cosmonauts Anatoly Solovyev and Aleksandr Balandin to repair thermal protection gear on Russia's Mir Space Station.
The longest spacewalk in history lasted eight hours and 56 minutes and was performed by NASA astronauts Jim Voss (born March 3, 1949) and Susan Helms (born February 26, 1958) on March 11, 2001, as they worked on the space station.
The cumulative spacewalk record belongs to the Russian cosmonaut Anatoly Solovyev (born January 16, 1948), who spent 82:22 (3 days, 10 hours, 22 minutes) performing Extravehicular activity (EVA). Solovyev also holds the world record on the number of spacewalks performed (16).
The first skywalker was the Soviet cosmonaut Alexey Arkhipovich Leonov (born 30 May 1934). He became the first human to conduct extra-vehicular activity (EVA) on March 18, 1965; exiting the capsule during the Voskhod 2 mission for a 12-minute spacewalk. Also in the same year, on June 3, 1965, Edward Higgins White became the first American to "walk" in space. On June 3, 2015, NASA has celebrated 50 years of spacewalking with a slogan: "#SuitUp".
Sources
Latest posts by M. Özgür Nevres
(see all)