During the Russian cosmonauts Anton Shkaplerov and Expedition 54 Commander Aleksandr Misurkin's spacewalk on February 2, 2018, NASA astronaut Mark T. Vande Hei published a photo on his twitter account and asked his followers that "Can you find the spacewalker's legs in this photo?" Vande Hei added, "Russian spacewalk continues!"
Here is Vande Hei's photo below. For the answer, see the following image further below.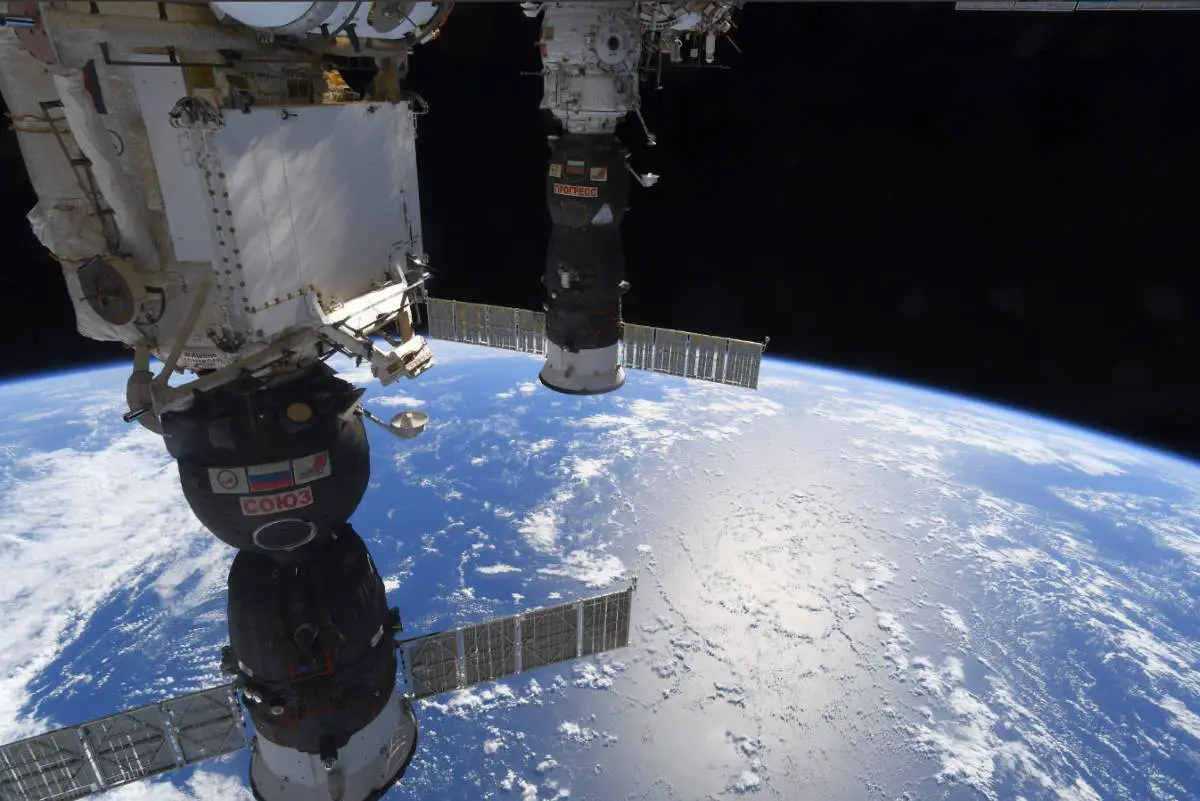 Mark Thomas Vande Hei (born November 10, 1966) is a NASA astronaut who is currently in space as a flight engineer for Expedition 53 and 54 on the International Space Station. He is also a flight engineer 1 for Союз МС-06 (Soyuz MS-06), and retired US Army Colonel. Soyuz MS-06 is a Soyuz spaceflight that launched on September 13, 2017. It was transported to the International Space Station. MS-06 was the 135th flight of a Soyuz spacecraft.
The mission of the February 2 Russian spacewalk is replacing an old electronics box for the main antenna on the Zvezda service module at the Russian side of the space station, which supports communication between Russian flight controllers and the Russian modules of the orbital outpost. The cosmonauts also will take detailed photos of the exterior of the Russian modules and retrieve experiments housed on Zvezda's hull.
Twitter users found the correct answer in mere seconds. Here is the answer below: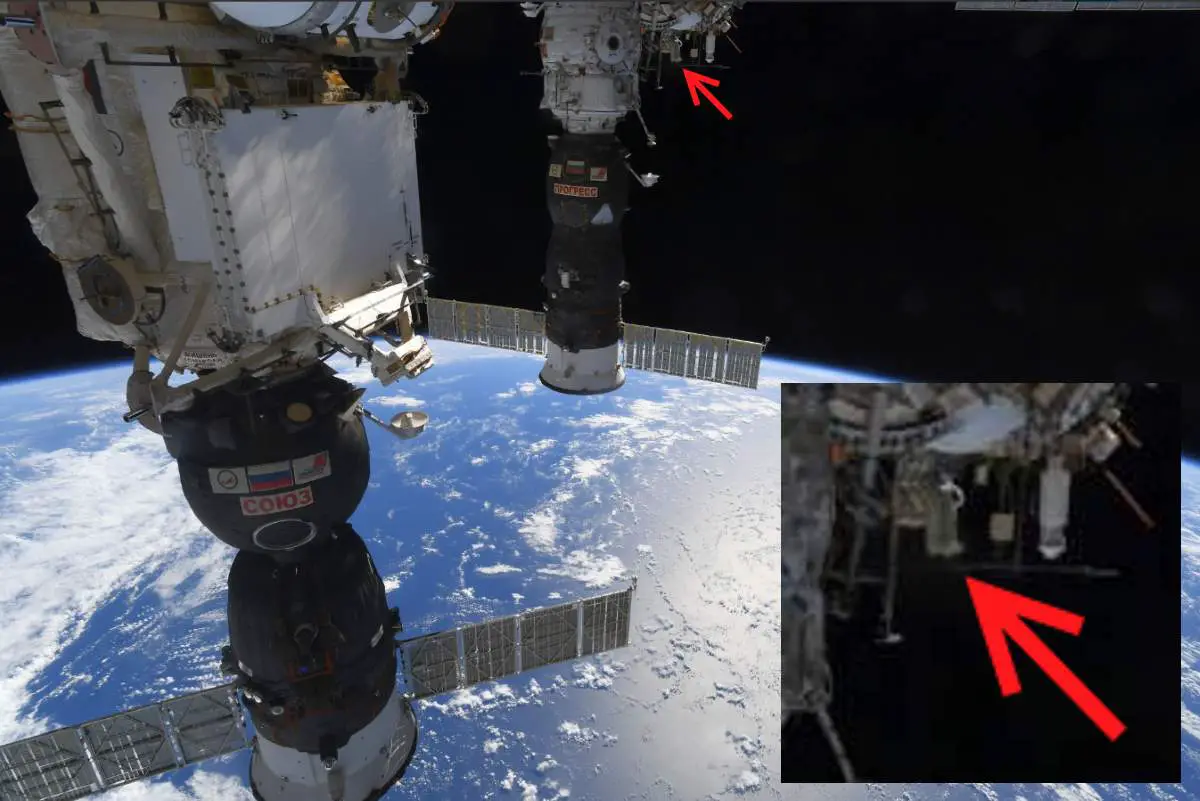 Update – February 3, 2017: Russian spacewalk finished, and it's a record-breaker
Russian cosmonauts Alexander Misurkin (Expedition 54 Commander) and Anton Shkaplerov (Expedition 54 Flight Engineer) of the Russian space agency Roscosmos have completed a spacewalk lasting 8 hours and 13 minutes. It is the longest Russian spacewalk, breaking the previous record of 8 hours and 7 minutes that Oleg Kotov and Sergei Ryazanskiy set on December 27, 2013, on a spacewalk during Expedition 38.
During the record-breaking spacewalk, the duo installed a new electronics and telemetry box for the high gain antenna on the Zvezda service module to enhance communications between Russian flight controllers and the Russian modules. The antenna system appears to be working normally.
It was the 207th spacewalk in support of International Space Station assembly and maintenance, the fourth in Misurkin's career, and the second for Shkaplerov. As of February 2018, it is the fifth-longest spacewalk in human spaceflight history. The longest ever spacewalk lasted eight hours and 56 minutes and was performed by NASA astronauts Jim Voss and Susan Helms on March 11, 2001, as they worked on the space station.
Sources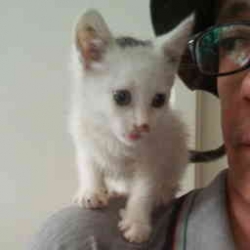 Latest posts by M. Özgür Nevres
(see all)