On October 24, 1946, a V2 rocket (V2 #13) launched by a group of soldiers and scientists from White Sands Proving Ground (today known as White Sands Missile Range – WSMR), New Mexico (USA) returned the first footage of Earth from space. The missile carried a 35-mm camera aloft that snapped an image every second and a half.
Today's (October 24) story of what happened this day in Science, Technology, Astronomy, and Space Exploration history.
1946 V2 Rocket and the first footage of Earth from space
Those soldiers and scientists who launched the V2 rocket became the first people to see something wonderful: the first footage of Earth from space.
The rocket reached at least 105 kilometers (65.2 miles), well above the Kármán line, which is commonly accepted as the boundary between the Earth's atmosphere and outer space. Kármán line lies at an altitude of 100 kilometers (62 mi) above the Earth's sea level.
Video: The first footage of Earth from space
Before 1946, the highest pictures ever taken of the Earth's surface were from the Explorer II balloon, a manned U.S. high-altitude balloon that was launched on November 11, 1935, which had ascended 13.7 miles (22,066 meters or 72,395 feet), high enough to discern the curvature of the Earth.
At the end of World War II, technological development has been spurred by that conflict and accelerated scientific breakthroughs. One of the epoch's first post-war innovations was to turn a deadly weapon of war (the V-2 rocket) into a vehicle for research and exploration.
In 1946, research teams at the White Sands Proving Ground (today is known as White Sands Missile Range – WSMR) began using captured Nazi V-2 rockets to probe the outer reaches of the Earth's atmosphere and space.
Two members of that high-altitude research team, J. Allen Hynek and Clyde Holliday realized that a camera mounted to the rocket would be able to take scientifically valuable and remarkable images of Earth from high altitude.
Holliday modified a 35-millimeter Debrie movie camera (see Notes 1) to withstand the shock of launch and landing impact. He also designed a special magazine to protect the film driven by a 24-volt electric motor taken from the computer of a B-29 (Boeing B-29 Superfortress) machine gun director system.
The entire camera was then placed in a Duralumin box (a trading name for one of the earliest types of age-hardenable aluminum alloys). The film used was Kodak Super-XX, with a frame rate of 4 fps and a shutter speed of 1/50 seconds. Its aperture was f5.6.
The first photo of Earth from space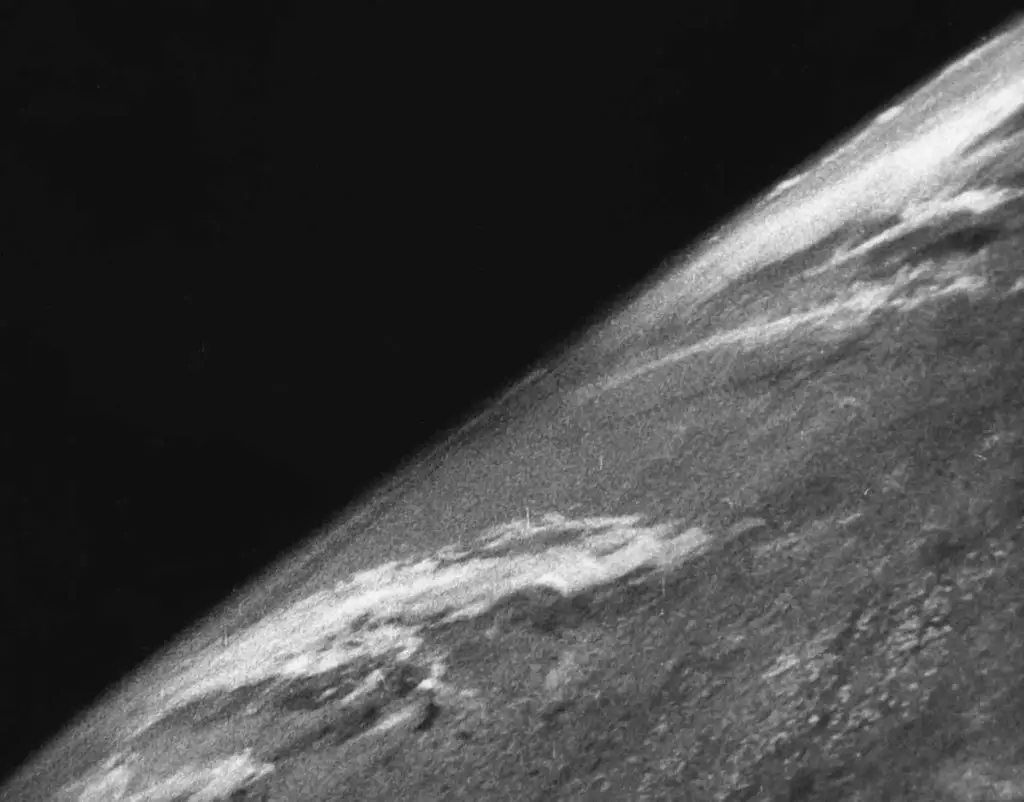 On October 24, 1946, the V-2 rocket carrying Holliday's special camera reached an altitude of 105 km (65.2 mi). Just a few minutes later after the launch, its fuel expanded and the rocket fell back to Earth, sending the camera plummeting freely downward at some 500 feet per second (150 m/s).
It took until the next day to recover the camera. It was smashed off, but the armored magazine inside survived. The grainy black-white images within, the first-ever taken of our planet from space, became a global phenomenon. Never before had human beings seen their world from this high.
The curvature of the Earth was clearly visible as were thick clouds over the American west.
Writing in National Geographic about these images, Holliday predicted future uses for this innovation. He wrote, "cameras mounted on guided missiles can be used for scouting enemy territories in war, mapping inaccessible regions of Earth in peacetime, and even photographing cloud formations, storm fronts, and overcast areas over an entire continent."
He also wrote the first footage of Earth from space showed "how our Earth would look to visitors from another planet coming in on a spaceship."
Holliday and Hynek showed us how science can be rewarding and inspiring, using what had once been a tool of terror to give us a never-before-seen view of our planet.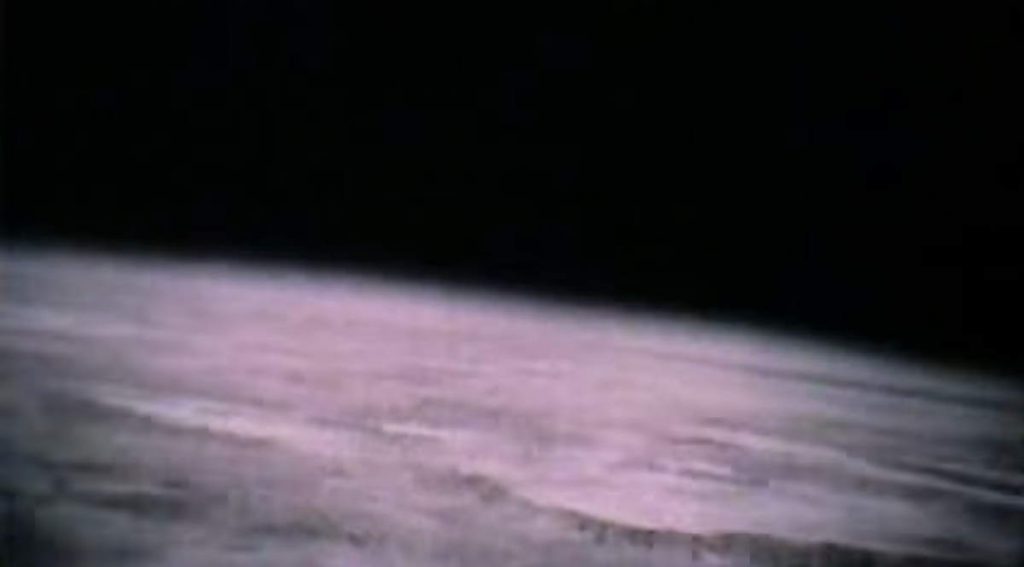 The rocket that took the first footage of Earth from space: V-2
The V-2, technical name Aggregat 4 (A4), was the world's first long-range guided ballistic missile. The missile, powered by a liquid-propellant rocket engine, was developed during the Second World War in Germany as a "vengeance weapon", assigned to attack Allied cities as retaliation for the Allied bombings against German cities.
Before this famous footage above was taken, another V-2 rocket also became the first human-made object to travel into space by crossing the Kármán line with the vertical launch of MW 18014 on June 20, 1944. It wasn't carrying a camera, unfortunately.
As mentioned above, the Kármán line commonly represents the boundary between the Earth's atmosphere and outer space. It lies at an altitude of 100 kilometers (62 mi) above the Earth's sea level.
As Germany collapsed, teams from the Allied forces (the United States, the United Kingdom, and the Soviet Union) raced to capture key German manufacturing sites and technology. Wernher von Braun and over 100 key V-2 personnel surrendered to the Americans and many of the original V-2 teams ended up working at the Redstone Arsenal.
The United States also captured enough V-2 hardware to build approximately 80 of the missiles. The Soviets gained possession of the V-2 manufacturing facilities after the war, re-established V-2 production, and moved it to the Soviet Union.
Notes
André Victor Léon Clément Debrie (28 January 1891 – 28 May 1967) was a French manufacturer of cinema cameras.
Sources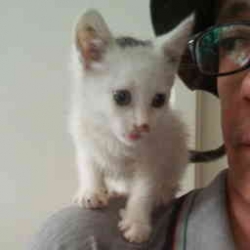 Latest posts by M. Özgür Nevres
(see all)