At the Sun-Earth L1 Lagrangian point, 1,500,000 km (930,000 mi) from Earth; NASA's Deep Space Climate Observatory took an amazing photo of the entire sunlit side of Earth on July 06, 20145. The photo was taken by NASA's Earth Polychromatic Imaging Camera (EPIC), a four-megapixel CCD camera and telescope. An EPIC Earth image from space!
The final image showing North and Central America was generated by combining three separate images to create a photographic-quality image. The camera takes a series of 10 images using different narrowband filters — from ultraviolet to near-infrared — to produce a variety of science products. The red, green, and blue channel images are used in these color images.
EPIC Earth Image
The Deep Space Climate Observatory (DSCOVR) (formerly known as Triana, unofficially known as GoreSat) was originally developed as a NASA satellite proposed in 1998 by then-Vice President Al Gore for the purpose of Earth observation.
It is at the Sun-Earth L1 Lagrangian point, 1,500,000 km (930,000 mi) from Earth, to monitor variable solar wind condition, provide early warning of approaching coronal mass ejections and observe phenomena on Earth including changes in ozone, aerosols, dust, and volcanic ash, cloud height, vegetation cover, and climate.
At this location, it will have a continuous view of the Sun and the sunlit side of the Earth. The satellite is orbiting the Sun-Earth L1 point in a six-month period, with a spacecraft-Earth-Sun angle varying from 4 to 15 degrees. It will take full-Earth pictures about every two hours and be able to process them faster than other Earth observation satellites.
In celestial mechanics, the Lagrangian points are positions in an orbital configuration of two large bodies where a small object affected only by gravity can maintain a stable position relative to the two large bodies.
The Lagrange points mark positions where the combined gravitational pull of the two large masses provides precisely the centripetal force required to orbit with them. There are five such points, labeled L1 to L5, all in the orbital plane of the two large bodies. The first three are on the line connecting the two large bodies and the last two, L4 and L5, form an equilateral triangle with the two large bodies. The two latter points are stable, which implies that objects can orbit around them in a rotating coordinate system tied to the two large bodies.
Several planets have minor planets near their L4 and L5 points (trojans) with respect to the Sun, with Jupiter, in particular, having more than a million of these. Artificial satellites have been placed at L1 and L2 with respect to the Sun and Earth, and Earth and the Moon for various purposes, and the Lagrangian points have been proposed for a variety of future uses in space exploration.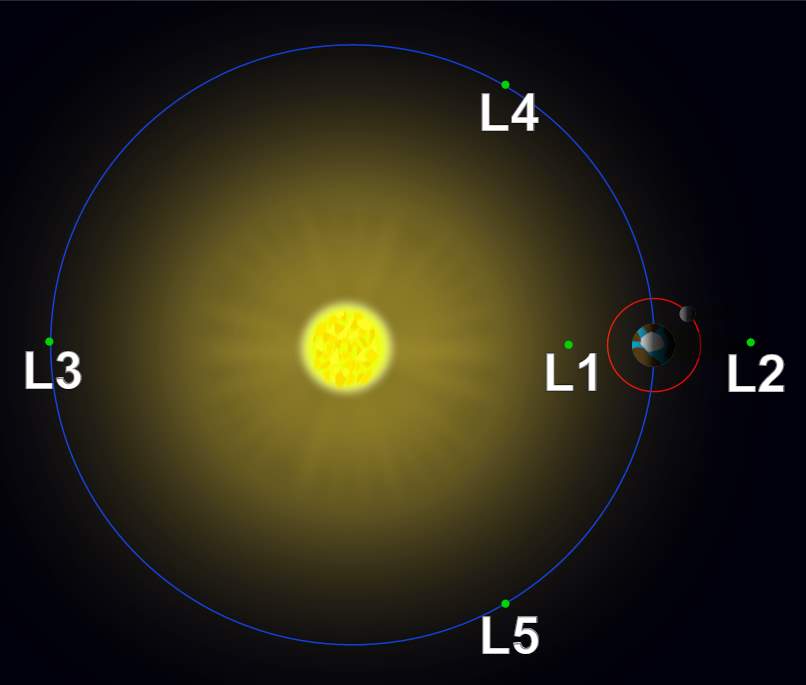 Sources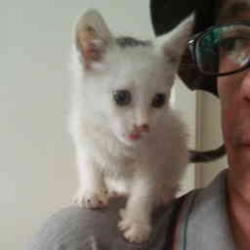 Latest posts by M. Özgür Nevres
(see all)